President Biden will veto a House Republican bill that would restrict the release of oil from the U.S. Strategic Petroleum Reserve (SPR) emergency reserve, Energy Secretary Jennifer Granholm said on Jan. 23.
"If Congress were to pass H.R. 21, the president would veto it. He will not allow the American people to suffer because of the backwards agenda that House Republicans are advancing," Granholm told reporters during a White House press briefing.
House Republicans, led by Rep. Cathy McMorris Rodgers (R-Wash.), introduced the legislation, known as the Strategic Production Response Act or HR21, earlier this month.
The bill would require the Biden administration to develop a plan to boost the percentage of federal lands leased for oil and gas production if it wants to release oil from the SPR. It includes an exception in the case of "severe energy supply" interruptions.
Following Russia's invasion of Ukraine in February 2022, the Biden administration, which has consistently blamed soaring energy prices on "Putin's price hike" while not backing policies to support greater domestic oil production, announced a 30-million-barrel release and another 180-million-barrel release in March 2022.
SPR levels have fallen to just over 400 million barrels under Biden, down about 40 percent from its usual reserve levels and the lowest since 1984.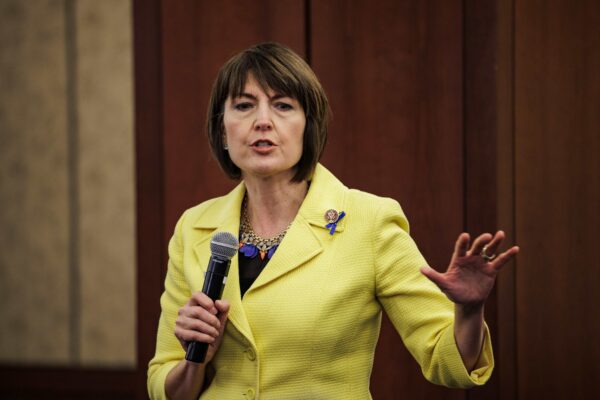 Bill Would Impose 'Unnecessary, Unhelpful Restrictions'
Republicans have long criticized Biden for releasing SPR reserves at a time of soaring energy bills and lower supplies. They hope H.R. 21 will boost domestic drilling and bolster energy security.
However, Granholm said during Monday's press briefing that the bill risks raising gas prices further and would "impose unnecessary, unhelpful restrictions on when the SPR can be used to help provide supply."
"It would require these arbitrary reports regarding energy production on federal lands before waiving any new restrictions. It would not offer any tangible benefits to the American people," Granholm said.
"Instead, it would interfere with our ability to be responsive to release oil during an international emergency, helping Putin's war aims. It would potentially delay allowing oil to be released for domestic emergencies following a natural disaster or a pipeline outage at home, leaving, again, prices at risk of rising in the wake of a market shock because of emergencies due to extreme weather events," Granholm added.
Granholm also referenced a letter she wrote last week to the House energy panel warning that the bill would undermine national security, cause crude shortages, and lead to higher prices at the pump.
"This bill would significantly weaken this critical energy security tool, resulting in more oil supply shortages in times of crisis and higher gasoline prices for Americans," she wrote.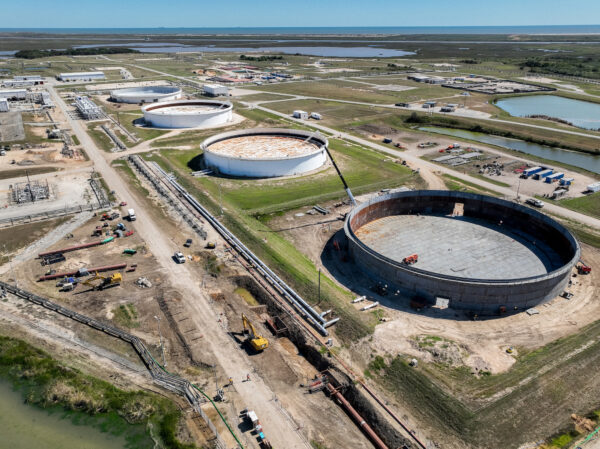 White House Cites 'Lower' Gas Prices
Rodgers, who chairs the House Energy and Commerce Committee, responded to that letter by noting the clear exceptions for emergencies that are contained within the legislation.
"If the President declares an emergency resulting from an energy supply disruption, the Secretary has full authority to utilize the SPR—HR 21 will not change or hamper that," Rodgers said in a written statement, The Hill reports, adding that the bill "simply addresses the politically-motivated use of the SPR."
In a separate statement on Monday, the White House said its use of the SPR has been "essential to protecting our energy security and to lowering gas prices for Americans."
The statement cited today's gasoline prices, which the administration said are "$1.60 per gallon lower than their peak this summer and below their pre-invasion levels," in reference to Russia's invasion of Ukraine.
While gas prices have fallen from their peak of over $5 per gallon in June last year, they are still up by more than 35 percent compared to late January 2021, when Americans were paying $2.478 per gallon.
Today's national average is $3.423 per gallon, according to AAA.
A vote on H.R. 21 is expected to take place as soon as this week. Whether or not the bill will pass Congress remains to be seen, however, given that the Senate is controlled by Democrats.
Reuters contributed to this report.