President Joe Biden and First Lady Jill Biden arrived in Uvalde, Texas, on Sunday to pay respects to the victims who were killed during last week's mass shooting as the Justice Department signaled that it would initiate a federal review of the police response.
Reporters on the scene in Ulvade said that the Bidens arrived in the Texas city on Sunday morning. Biden visited a makeshift memorial outside Robb Elementary School before he went to attend Mass at a local Catholic church
Biden was also scheduled to meet with family members at a community center and later meet with first responders at a local airport before returning to Washington. The White House said he won't deliver a speech.

Last week, 18-year-old Salvador Ramos entered Robb Elementary School and shot and killed 19 children and two adults. Officials recently said that police waited more than an hour before entering the building to stop the assailant, who was eventually killed by a Customs and Border Protection agent.
Also Sunday, the Department of Justice (DOJ) said it would review how law enforcement dealt with the shooting amid reports that police delayed their response. Uvalde Mayor Don McLaughlin made the request, according to the federal agency.
"The goal of the review is to provide an independent account of law enforcement actions and responses that day, and to identify lessons learned and best practices to help first responders prepare for and respond to active shooter events," DOJ spokesman Anthony Coley announced in a statement on Sunday.
The DOJ's Office of Community Oriented Policing will review the response and will publish a report, the agency said.
A day before and during a speech at the University of Delaware, Biden suggested that more gun control measures are on the table, saying, "We can finally do what we have to do to protect the lives of our people, and of our children."
"I'll be heading to Uvalde, Texas, to speak to those families. As I speak, those parents are literally preparing to bury their children, in the United States of America, bury their children. There is too much violence, too much fear, too much grief," Biden said.
It came about a day after Vice President Kamala Harris called for a ban on "assault weapons" while speaking at a funeral of a woman who was shot in a mass shooting at a supermarket in Buffalo, New York, earlier this month. It's possible that she was referring to AR-15-style rifles such as the one that was used in Uvalde.
"We are not sitting around waiting to figure out what the solution looks like. You know, we're not looking for a vaccine. We know what works on this," Harris told reporters near Air Force One, adding: "Let's have an assault weapons ban."
"You know what an assault weapon is? You know how an assault weapon was designed? It was designed for a specific purpose–to kill a lot of human beings quickly. An assault weapon is a weapon of war with no place, no place in a civil society," she said.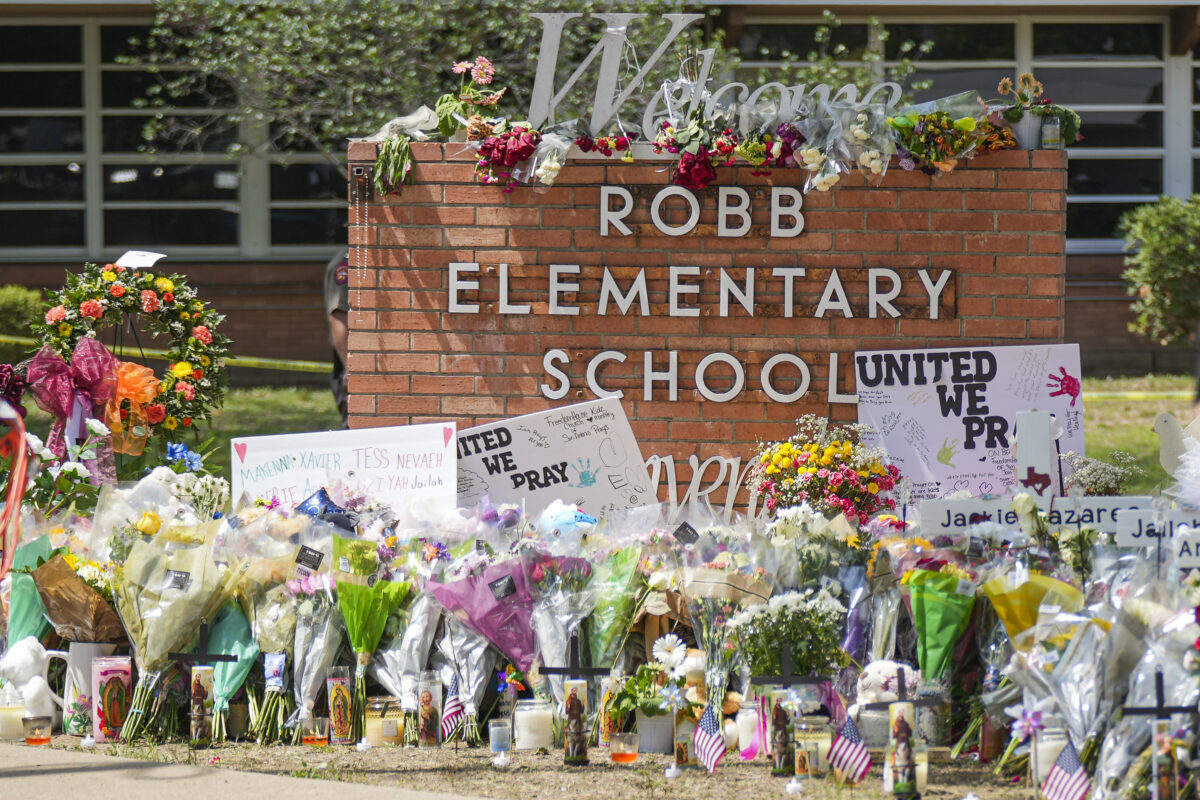 The term "assault weapons" has been criticized by pro-Second Amendment groups and Republicans for being intentionally misleading and vague.
Definitions of what constitutes an assault weapon also vary from jurisdiction to jurisdiction, although they are often defined as a semi-automatic firearm with a detachable magazine, sometimes with a pistol grip. The term is sometimes interchanged with "assault rifle," which historically has referred to fully automatic or selective fire rifles that use intermediate cartridges such as the .223 Remington.
Last year, Sen. Dianne Feinstein (D-Calif.) introduced a measure, known as the "Assault Weapons Ban of 2021" (pdf), seeking to ban more than 200 different weapons, including rifles that fire small rounds such as different variations of the Ruger 10/22. More than 30 Democrats in the Senate backed her bill at the time. Around the same time last year, Democrats in the Senate also proposed a federal ban on magazines that hold more than 10 rounds.
The Federal Assault Weapons Ban of 1994, which ended in 2004, prohibited the making, transfer, or possession of "semiautomatic assault weapons," which was defined in the Act. Fully automatic weapons have been banned since 1986 under the Firearm Owners Protection Act.
"Weapons banned were identified either by specific make or model (including copies or duplicates thereof, in any caliber), or by specific characteristics that slightly varied according to whether the weapon was a pistol, rifle, or shotgun," the now-defunct Federal Assault Weapons Ban says.