The United States will strike ISIS in retaliation for bombings in Kabul that left a dozen U.S. troops dead, President Joe Biden said on Thursday.
"To those who carried out this attack, as well as anyone who wishes America harm, know this: we will not forgive. We will not forget. We will hunt you down and make you pay. I'll defend our interests and our people with every measure at my command," Biden said from the White House in Washington.
The president has directed military officials to draw up plans to strike ISIS facilities and fighters.
"We will respond with force and precision at our time, at a place we choose, at a moment of our choosing," he said.
"These ISIS terrorists will not win. America will not be intimidated."
ISIS claimed responsibility for the attack, bragging that a suicide bomber made it through both Taliban checkpoints and the U.S. security presence in Afghanistan's largest city.
The ISIS terrorist "managed to reach a large gathering of translators and collaborators with the American army, and then he detonated his explosive belt," the group said in a statement. It claimed the attacker was able to get within five meters of U.S. troops at an eastern gate to the airport.
U.S. officials initially pegged the death toll among Americans at 12, with another 15 troops wounded. Another service member died hours later, according to The Associated Press.
Kabul health officials were quoted as saying that at least 60 Afghan civilians were killed, reported Reuters.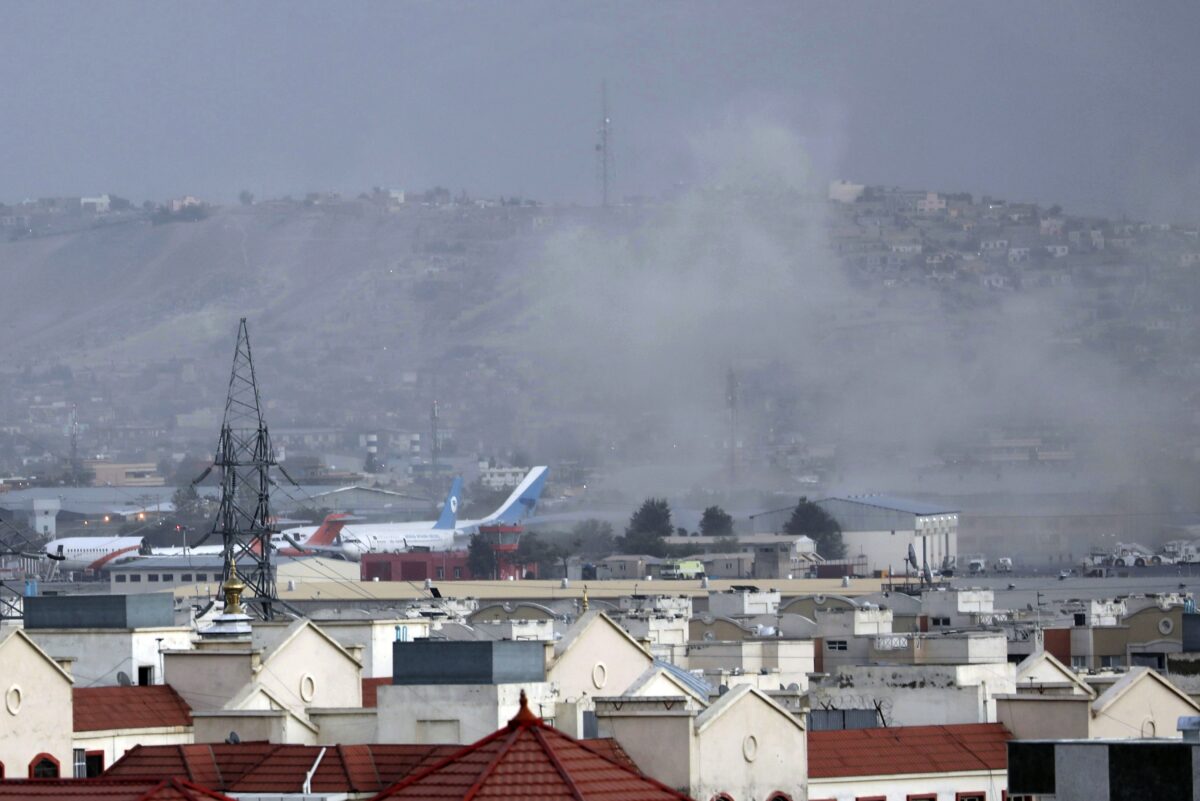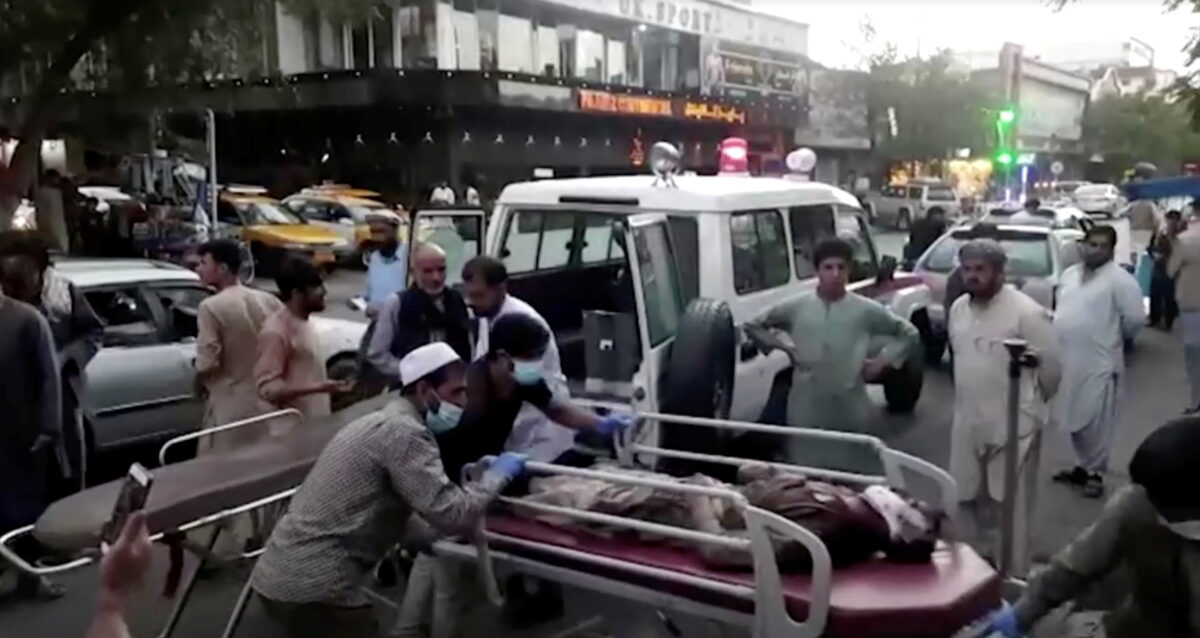 Biden spoke about seven hours after the explosions went off at the U.S.-held airport in Kabul. He and administration officials, save for a short briefing from a U.S. general, had gone dark following the attack, prompting calls for his resignation by some leading Republicans.
Biden described himself and First Lady Jill Biden as "outraged" and "heartbroken" for the losses, adding that their hearts are aching for the families who lost loved ones.
He related how his late son, Beau Biden, died of cancer after serving in the military, recounting feeling "like you're being sucked into a black hole in the middle of your chest."
U.S. troops have been cooperating with the Taliban terrorist group, which took over Afghanistan in mid-July, to carry out mass evacuations in the country. There is no indication the Taliban was involved in the attack or let it happen, Biden said, echoing Gen. Kenneth McKenzie.
Fresh explosions rocked the Kabul airport late Thursday. A Taliban spokesman said the explosions were set off by U.S. forces "to destroy their equipment," stoking fear that Americans may withdraw before the Aug. 31 deadline Biden set.
But the president said the plan is, as of now, to remain until the deadline.
People still need help escaping the country, including Americans, the president said, adding: "The military's concluded that's what we should do. I think they're right. I think they're correct."
Editor's Note: This article has been updated to include an updated death toll and details of the deaths.