The Biden administration needs to be "much more outspoken, much more active" in opposing the "barbaric" forced organ harvesting that the Chinese regime has industrialized to kill and profit off innocents, according to Rep. Steve Chabot (R-Ohio).
"This is probably one of the most heinous barbaric practices that's occurring on the earth today. It really sounds like a horror movie in many ways. The difference, of course, is this is real," he told "Capitol Report," a program on The Epoch Times' sister media outlet NTD.
An untold number of prisoners of conscience have died under the communist regime's state-sanctioned system of forced organ harvesting.
According to a 2019 finding by an independent panel, the atrocity has targeted primarily the adherents of Falun Gong, a spiritual practice that consists of meditative exercises and moral teachings centered on the tenets of truthfulness, compassion, and tolerance. The discipline surged in popularity in the 1990s, with up to 100 million practicing by the end of the decade. Perceiving this to be a threat, the Chinese Communist Party launched a persecution campaign intending to eliminate the practice and its adherents—an effort that has been going on for more than 22 years.
The 2019 panel, known as the China Tribunal, found beyond reasonable doubt that the Chinese regime had for years been harvesting the organs of prisoners of conscience on a significant scale for the transplant market, with no evidence showing that the practice had stopped. The tribunal determined that this constituted crimes against humanity.
China's industrialization of this grisly practice could be bringing in up to $1 billion per year, Chabot said. Meanwhile, Chinese communist leaders can also tap into this vast organ pool to boost their health and prolong their own lives, he said.
"We could pass strong legislation, we need to do that. But the world really needs to get up in arms about this," said Chabot, who has co-sponsored the Falun Gong Protection Act and the Stop Forced Organ Harvesting Act of 2021. Both bills aim to seek accountability for the abuse.
"Our own government needs to do this. And I would urge the Biden administration to be much more outspoken, much more active in opposition to this than they have been thus far."
For the United States, "one of the weapons in our arsenal" is to reconsider normal diplomatic relations with China, Chabot said.
"This practice is, it's not only inhumane, it's hard to fathom that in the year 2022, that this is still going on—innocent people involuntarily being murdered and having their organs harvested. It's an outrage," he said. "And China likes to get out there and thump their chest and act like they're a leader."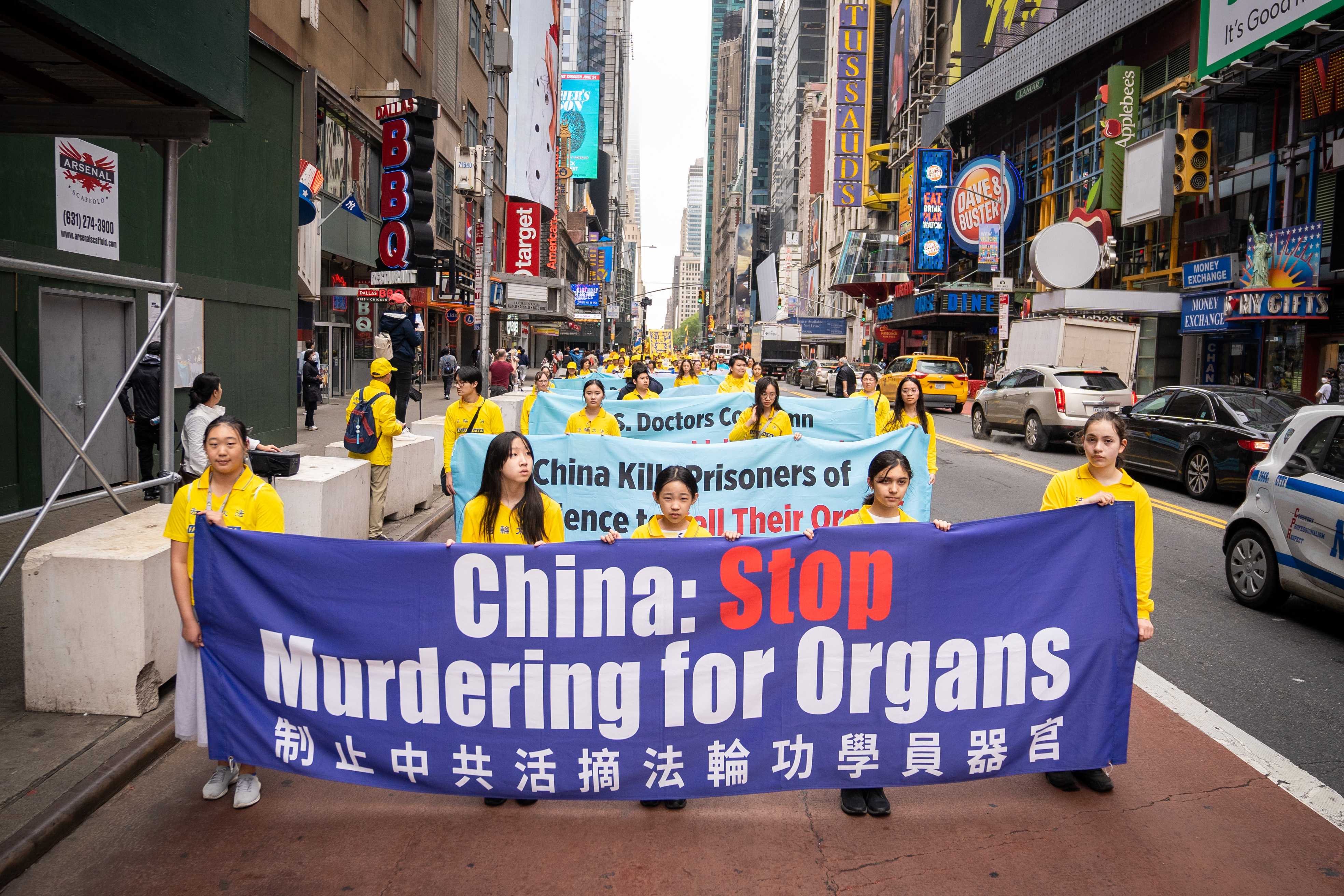 Since the 2019 tribunal ruling, international condemnation of Beijing's forced organ harvesting has been steadily growing. The European Parliament earlier this month adopted a resolution to condemn the practice, saying it "may amount to crimes against humanity."
In April, a study published in the American Journal of Transplantation found that dozens of Chinese-language publications had inadvertently revealed that lung and heart removals were conducted without conducting the requisite test for brain death—meaning that donors were likely killed in the process of organ removal.
The congressman emphasized that the United States should be working with allies to put pressure on China in relation to this issue.
"We ought to be working on this together now. Many of us have important trade relations with China. And unfortunately, sometimes I think that obscures people's humanity and the right point of view, that is to call out this and do everything within our power to stop such a horrendous practice," he said.
"We shouldn't let earning money get in the way of defending human rights."
The White House and the State Department didn't respond to requests for comment by press time.