A Maryland millionaire has been charged in the death of a worker he hired to build an elaborate underground bunker in case of a North Korean nuclear strike.
Daniel Beckwitt, 27, was charged with "depraved heart murder" a form of second-degree murder and involuntary manslaughter, in the death of Askia Khafra, Fox5DC reported.
Beckwitt hired Khafra to dig an elaborate tunnel network under Beckwitt's Bethesda home. The 200-foot-long tunnel network descended 20 feet.
Kahfra died of burns and smoke inhalation after he was trapped by a fire in the tunnels.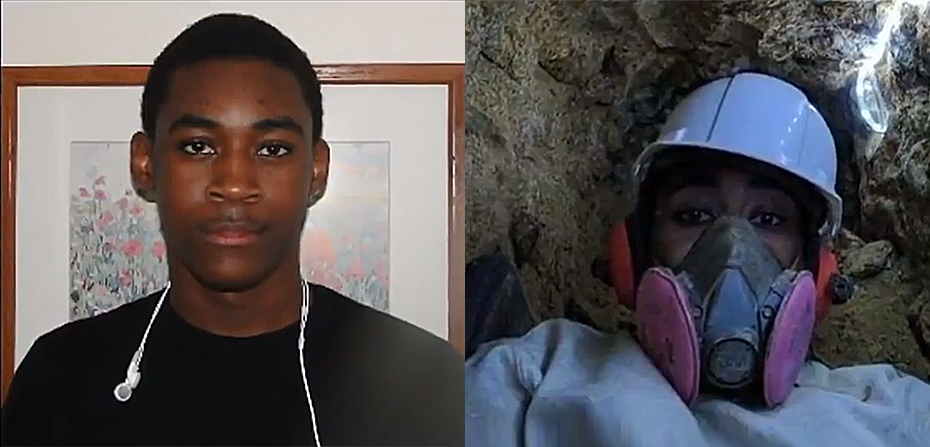 The tunnels were lit by what prosecutors called a "daisy chain" of linked electrical extensions cords, which prosecutors think might have sparked the lethal blaze.
Khafra was unable to escape from the underground maze because he didn't know his way—Beckwitt had forced him to wear a blindfold so he couldn't later reveal any secrets about the subterranean hideout.
Khafra had told Beckwitt, via text, that he smelled smoke a few hours before the fire, prosecutors claimed.
Beckwitt twice flipped a circuit breaker, which prosecutors say shows Beckwitt knew there was a potentially serious electrical issue.
Beckwitt's attorney, Robert Bonsib, claimed that his client tried to rescue Khafra, but couldn't get through the dense smoke. Beckwitt inhaled enough smoke to need medical attention.

Daniel Beckwitt (Montgomery County Police)
At some point, Beckwitt called 911.
Neighbors said Beckwitt appeared to be "distraught" when firefighters could not rescue Khafra, according to Fox5DC
Beckwitt, who made millions in the tech industry, had hired Khafra to build an elaborate survival shelter.
"It was his project to create a secure bunker because of his concern for international threats, including from North Korea," Bonsib told Fox5DC.
Beckwitt was well known enough in tech circles that he had been invited to speak at two major "hacker" conventions: DEF CON and ShmooCon.
He was convicted of computer fraud in 2013 and sentenced to probation, Fox5DC reported.
Beckwitt is free on a $100,000 bond.
Watch Next:
"I Was a Communist Slave"
A story of tragedy, faith, and resistance in the face of brutal totalitarianism, Memoir of a Communist Slave is one man's journey to uncover what he believes has held him and his people hostage for too long.