A 23-year-old Australian woman has been documenting her child's journey since he was born.
The boy was born with a serious cleft palate and lip, and Charlotte Halliday, 23, of Queensland, has been sharing his progress. Months after he was born, the boy smiled for the first time.
The boy, Charlie, couldn't eat properly. Until he had surgery, he couldn't sneeze, the Australian Broadcasting Corporation reported.
And when he was born, there was silence.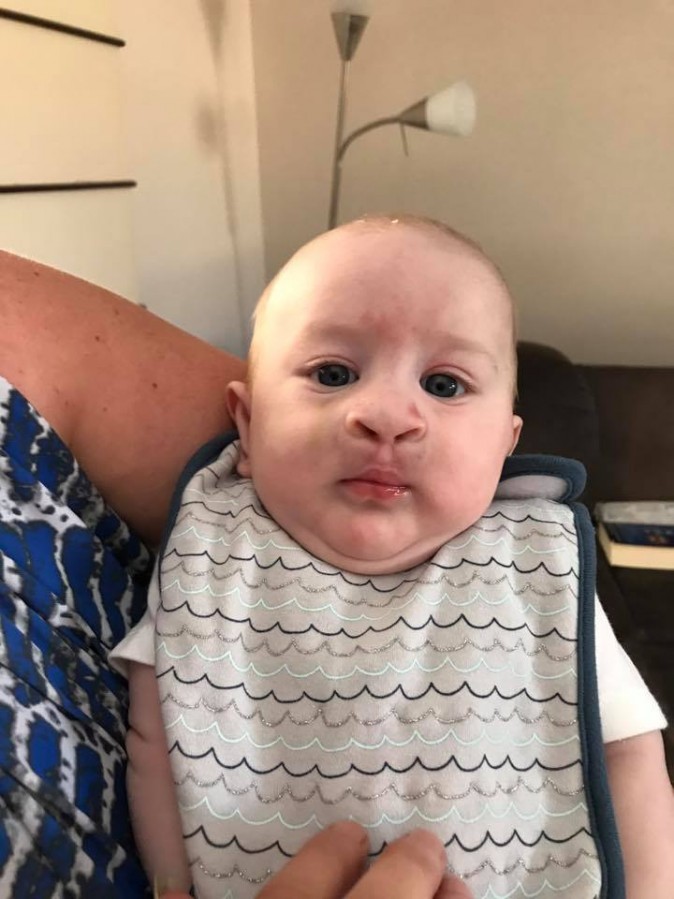 "He was put straight on my chest and the room had gone silent," Halliday said. "I didn't know how to take it. My partner broke down," she said.
Later, the surgery proved to be more nerve-wracking.
"We met the surgeons two weeks ago and they said they couldn't do surgery until he had tubes out – he had been on and off it because he was struggling to eat," Halliday told Daily Mail Australia. "My goal was to get him off them. It took a lot of persistence and he eventually started to get more of his bottle so it was a success and then on Thursday he had the surgery."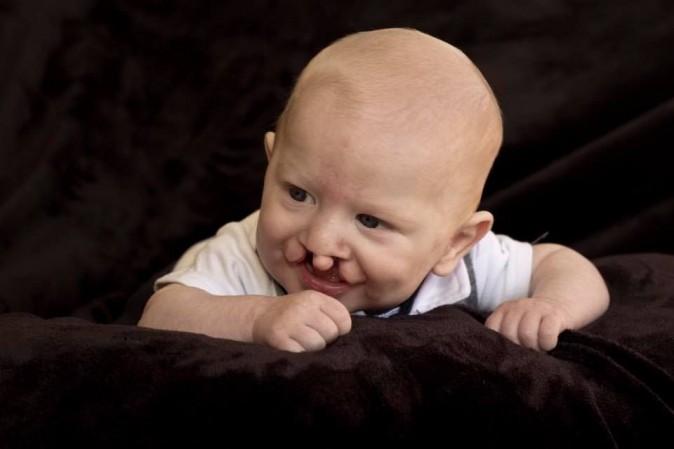 "'It was a three-hour cleft lip surgery and he will have his palate done in the next five months."
She told the ABC that will make Charlie proud of his journey.
"I'm going to teach him to tell everyone that everyone is different, no-one is the same," she told ABC.
"I'm going to teach him to be proud," she said. "One day he can show his scars to his friends."
According to the U.S. Centers for Disease Control and Prevention, "Cleft lip and cleft palate are birth defects that occur when a baby's lip or mouth do not form properly during pregnancy."
In the U.S., "About 2,650 babies are born with a cleft palate and 4,440 babies are born with a cleft lip with or without a cleft palate," the agency stated.
She created the Facebook group Charlie's Journey on Facebook.
"I did this to spread awareness and to support people who are about to go through it and to speak to people who have cleft children. I love sharing all about Charlie and I did not do this for mine or Charlie's fame," she wrote in a Facebook post. "Please, I tried to do this as a good deed and to get the awareness out there and to show people having a baby with a cleft is not the end of the world."
She added: "The one thing I've learned from all this is that you should always expect the unexpected in pregnancy and in life. You can't know for sure what your outcomes will be, but I've learned to have a more open mind and accept things as they are. I wouldn't change a thing now, he's perfect," according to Kidspot.