Awesome Science (Episode 1): Explore the Grand Canyon
In this episode, Noah travels to Northern Arizona to find out how the 40 layers of the Grand Canyon were laid down by the Global Flood, then cut quickly, all through catastrophic processes. He then compares other geologic processes found around the world which show additional evidence of quick geologic catastrophe.
The Awesome Science series takes teens and adults on a field trip around the world to explore geologic and historical evidence which supports the Biblical record. The series is hosted by teenager, Noah Justice.
–
Can't wait for more? Watch more Awesome Science content here now: awesomescitv.com/epochtv
Want to purchase the DVD series or buy VOD? Click Here.
Get 10% OFF every purchase now, enter this coupon code at checkout: EPOCHTV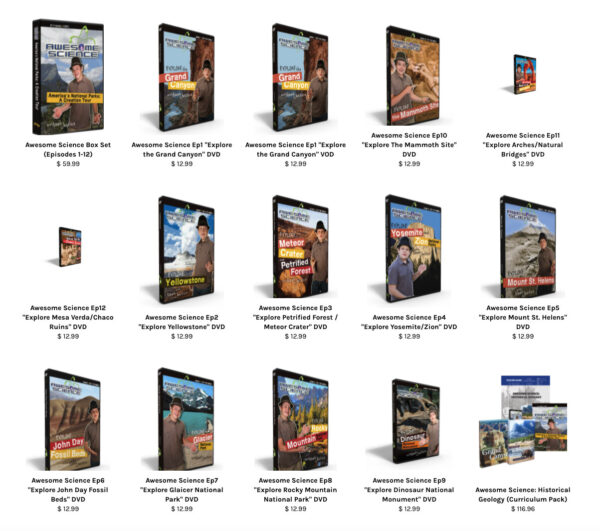 –
Follow EpochTV on social media:
Facebook: https://www.facebook.com/EpochTVus
Twitter: https://twitter.com/EpochTVus
Rumble: https://rumble.com/c/EpochTV
Gettr: https://gettr.com/user/epochtv
Gab: https://gab.com/EpochTV
Telegram: https://t.me/EpochTV
Parler: https://parler.com/#/user/EpochTV