Authorities have captured a husband and wife who overpowered the guards in a prison van and tied them up with shoelaces, as they were transported across the country to face murder charges.
Blane Barksdale, 56, and his wife Susan Barksdale, 59 were brought into custody in the late hours of Sept. 11, according to the Navajo County Sheriff's Office, after two weeks on the run.
Two days earlier, U.S. Marshals placed the couple—whose charges include first-degree murder, burglary, and arson—in their list of top 15 Most Wanted.
They are accused of murdering 72-year-old Frank Bligh on April 16 at his home in Tuscon, Arizona, and setting fire to the property as they made off with over 100 firearms.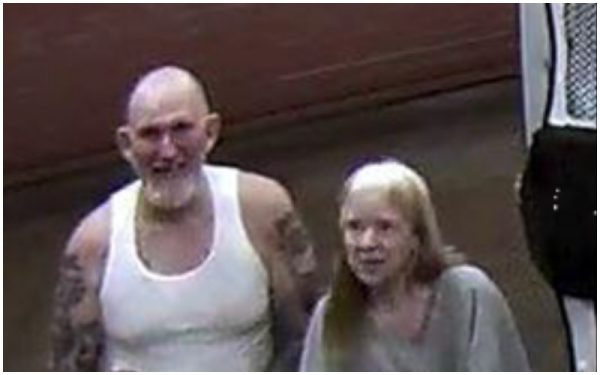 An arrest warrant was issued on May 1, but they had fled the state and were tracked down to a suburb in the city of Rochester, New York, where they were arrested three weeks later.
On Aug. 27, as they were being transported from New York to Arizona, the couple tricked the two prison guards into pulling over near a tiny rural town in Utah, by faking a medical emergency.
The guards in the privately operated prison van had left a handgun inside a locked box, according to The Associated Press, when they pulled over after Susan Barksdale said she had an "intestinal issue."
When they opened the rear compartment, the couple rushed them, overpowered them, tied them with shoelaces and put them, unharmed, in the back with a third prisoner who wanted nothing to do with the escape.
With the guards locked up in the back, the Barksdales then drove the van to Vernon, Arizona, where they obtained a GMC Sierra pick-up truck from an acquaintance, according to the U.S. Marshals.
"I don't think these two guards were equipped physically and emotionally with the experience needed for these types of individuals," said U.S. Marshal for the District of Arizona David Gonzales, according to The Associated Press.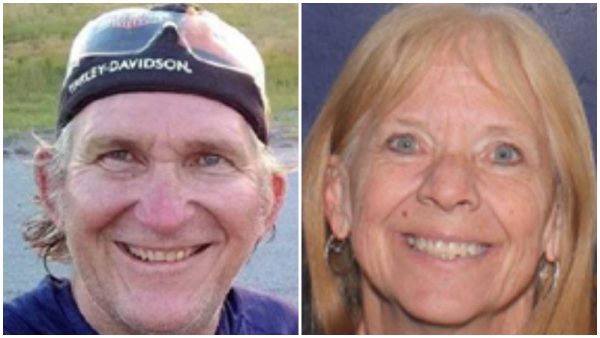 A manhunt was launched, with authorities warning the public not to be fooled by the couple's appearance.
"While they may look friendly, both have demonstrated a propensity for violence and should be considered armed and dangerous," said U.S. Marshals Service Director Donald Washington in a statement.
Blane Barksdale is described by authorities as being 6 feet 5 inches in height, weighing 260 pounds, with "large tattoos covering both forearms, arms, shoulders, and torso of swastikas, warlocks, lightning bolts—all associated with white supremacy groups."
Authorities have not released details of how the couple were captured, but Gonzales previously stated there was no question that the couple would have found shelter with white supremacists.
"Somebody like Blane in prison—with both local—with both state and federal prison, would be associated with Aryan Brotherhoods, white supremacist gangs," Gonzales said at a news conference earlier this week, reported CNN.
The location where the couple was found has not been released at the time of writing. According to the Navajo Sheriff's Office, further information on the arrest will be released on the morning of Sept. 12.