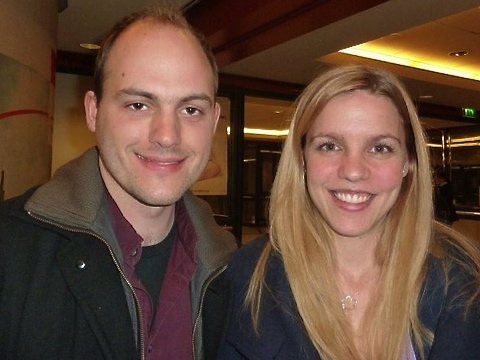 FRANKFURT—Ms. Moana Bauri, an author, was glad to be in the audience seeing Shen Yun Performing Arts International Company's opening performance in The Jahrhunderthalle in Frankfurt am Main on March 30.
"Shen Yun transported me to a different world. I was somewhere else and no longer present in this world," Ms. Bauri said.
A New York-based performing arts company, Shen Yun seeks to revive China's traditional culture, something it says was inspired from divine origins. The company says that it demonstrates the intrinsic values of China's culture via performing arts and music, particularly using classical Chinese dance as its main form of expression.
Ms. Bauri felt somehow connected to the scenes on the animated backdrops and the story-based dances being performed on stage. "I had to bite my lips because I felt déjà-vus several times," she said, feeling an affinity with the divinely-inspired, traditional Chinese culture.
She said she felt that she had lived in China at sometime in the past and could relate to the heavenly scenes and divine beings depicted in the performance.
She was aware of repression suffered by citizens in China today and the lack of freedoms of belief and human rights.
"I have dreamt that China will change and must change. I believe that freedom will come to China."
The dance Before Disaster, The Divine is Rescuing details an ancient truth that "good is rewarded and wrongdoing is punished. The lesson still rings true in China today, where a contest of good and evil is playing out," states the program book.
Ms. Bauri believed that "the scene depicting the Divine is Rescuing tells what is real and the truth. For me this is truly real. The catastrophes don't come for nothing."
"We are now in the year 2012. I don't expect any annihilation, but humans should return to their roots. They should open their hearts and think of where they have originated from; return to their origins. And this is where Gods come into the picture.
"I hope that more and more people come to see this show and that there will be more companies established. This is very important today for everyone. I felt this strongly during this show," she said.
"Shen Yun brings hope. One should not give up."
Ms. Bauri wanted to see Shen Yun again, saying, "It doesn't matter where this show will be performed, Washington or Stockholm. I will attend."
New York-based Shen Yun Performing Arts has three touring companies that perform simultaneously around the world. Shen Yun Performing Arts International Company will next perform in Stockholm, Sweden from April 4-6.
For more information, please visit ShenYunPerformingArts.org.