The head of Australia's Vaccination Taskforce, Lieutenant-General John Frewen, has clarified the expert advice about eligibility for vaccinations after Prime Minister Scott Morrison and Queensland Premier Annastacia Palaszczuk and Chief Health Officer Dr. Jeannette Young appeared to give conflicting advice to Australians about the AstraZeneca vaccine.
On Monday, the prime minister said that people aged under 40 could get the AstraZeneca vaccine if they made an informed choice in consultation with their GP.
"If they wish to go and speak to their doctor and have access to the AstraZeneca vaccine, they can do so," Morrison said when asked if people aged under 40 could get the jab immediately.
However, on Wednesday, Queensland Premier Annastacia Palaszczuk argued against this advice, telling reporters, "I do not think this is the time to risk the safety of our young Australians … when the UK will not even allow their under the 40s to get the AstraZeneca vaccine."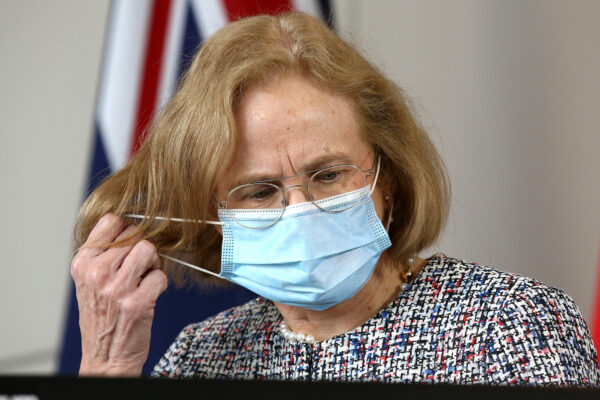 This was also the advice of Queensland's Chief Health Officer, Dr Jeannette Young, who said young people were more at risk of the blood clotting syndrome that was linked to AstraZeneca. Her advice on Wednesday was for people aged under 40 not to get the AstraZeneca vaccine but wait for Pfizer.
"I do not want under 40s to get AstraZeneca because they are at increased risk of getting … that rare clotting syndrome," Young said. "I don't want an 18-year-old in Queensland dying from a clotting illness who, if they got COVID, probably wouldn't die."
But on the matter of which vaccine those under 40 should get, Australia's Vaccination Taskforce commander told Nine's Today Show on Thursday that the advice from the Australian Technical Advisory Group on Immunisation (ATAGI) had not changed.
"The ATAGI advice has remained unchanged, the medical advice has remained unchanged, and that is that people can make informed consent about whichever of the vaccines are available," Frewen said. "Both the vaccines we currently have are safe."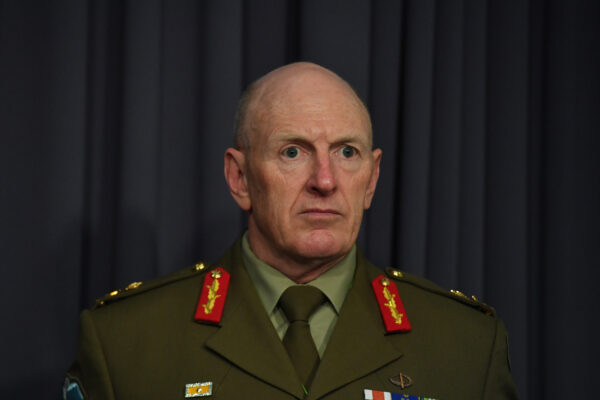 While clarifying the prime minister's comments, Frewen said that Australia had prioritised Pfizer vaccines for people aged over 40 until the Pfizer shipment arrives in October.
"What the PM's announced the other day is that those under 40 can make an informed choice with their GP about whether they wish to access AstraZeneca right now or whether they wish to wait until later in the year for an alternative vaccine," he said.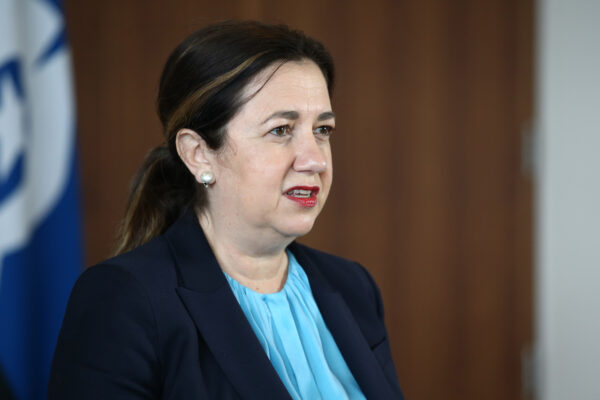 Queensland Opposition Leader David Crisafulli on Wednesday demanded an end to the squabbling between the two tiers of government, warning the lack of clarity on the issue was fuelling hesitancy.
But on Thursday Young defended her comments, saying, "I have put my advice out there very, very clearly. Now, people need to work out where they want to get advice from."
Palaszczuk also denied her remarks that the UK government "won't allow" under 40s to get the AstraZeneca vaccine were misleading.
She later shared a link on Twitter to a BBC article that said 18-39-year-olds in the UK would be "given an alternative" to AstraZeneca "if available, and if it does not cause delays in having the vaccine."
Since the prime minister's announcement on Monday, about 2,600 people under 40 have chosen the AstraZeneca vaccine.