Australia's unemployment rate fell again in July, hitting 3.4 percent–the lowest level in 48 years.
While the unemployment rate for men slipped by 0.2 percent to 3.4 percent, women's remained unchanged at 3.4 percent compared to June.
In addition, data from the Australian Bureau of Statistics (ABS) indicated that the number of unemployed people in July was slightly lower than the number of job vacancies in May.
"The fall in unemployment in July reflects an increasingly tight labour market, including high job vacancies and ongoing labour shortages, resulting in the lowest unemployment rate since August 1974," ABS's head of labour statistics Bjorn Jarvis said.
While the jobless rate continued to drop in July following June's sharp fall, there was a decline in employment of 41,000, which was a far cry from expectations of a 25,000 increase.
The participation rate also slid 0.4 percentage points from its record high of 66.8 percent to 66.4 percent. However, it was still 0.5 percentage points higher than the pre-COVID-19 levels.
"Despite the fall in employment, all signs point to a very tight labour market," BIS Oxford Economics head of macroeconomics forecasting Sean Langcake said.
Employment Expected to Bounce Back In August
Langcake also said the lower jobless rate was partly due to a drop in the participation rate caused by COVID-19, school holidays and floods on the east coast of Australia.
"To the extent that this has contributed to the fall in employment in the month, we can expect a rebound in the coming months," he said.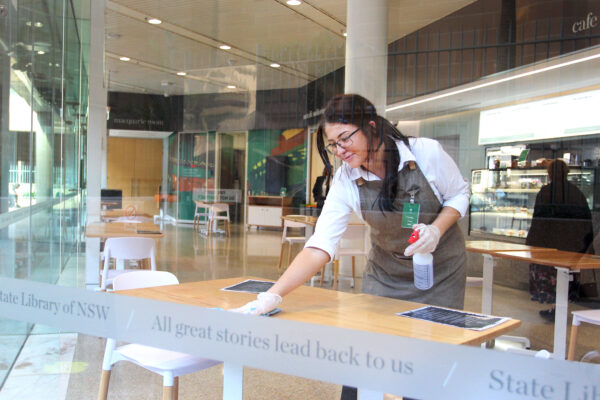 Meanwhile, AMP Australia senior economist Diana Mousina believed the fall in employment was likely overstated and that the economic indicator would be stronger in August.
She also said that July's wages and labour figures would inevitably cause the Reserve Bank of Australia to raise the interest rate further. However, she was not sure how big the increase would be.
Regarding employment, Australian Chamber of Commerce and Industry head Andrew McKellar described the jobs created so far in 2022 as "good, full-time, secure jobs."
"In the past year, we've added just under 400,000 jobs–around 398,000 were created–with 392,000 of those full-time," he said.
At the same time, McKellar said the government should focus on lifting workforce participation and dealing with labour and skills shortages.
Likewise, Australian Council of Social Service acting CEO Edwina MacDonald said the government should concentrate efforts on making more people join the workforce, including those who were long-term unemployed, people with disabilities and older Australians.
"Over the last 50 years, full employment has taken a back seat to efforts to curb inflation using the blunt instruments of high-interest rates and government spending cuts," she said.