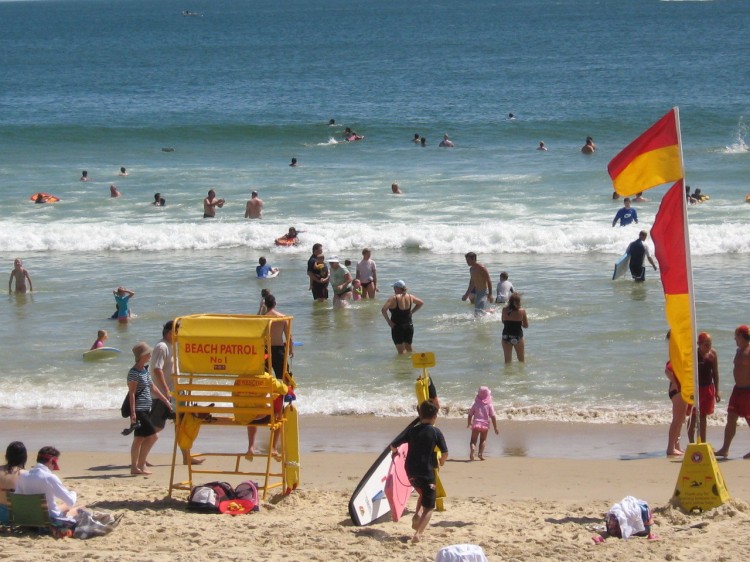 The past 50 years have been Australia's hottest weather ever, according to climate records which span over the last millennium.
A recent government-funded study by scientists at Australia's Melbourne University, used 27 different indicators including tree rings and ice core samples.
The research concluded that in the past 1,000 years, temperatures have not spiked as dramatically in the Australasian region as they have in the last 50 years.
This finding and others coming out of the study will be pivotal in supporting the case for man-made climate change and form an important part of the next United Nations Intergovernmental report on climate change in 2014, reported the ABC.
By using the work of many scientists who had compiled temperature data from before human records started in 1910, scientists of this study were able to reconstruct the earth's weather changes and patterns over the past 1,000 years.
In an interview with the ABC, co-author of the study Professor David Karoly says that the strength of the work lies in using more direct observations, not just climate modelling.
"Nothing is absolutely certain in science, but we say with very high confidence because we have repeated the analysis alone for the uncertainties that the warming in the last 50 years is very unusual and very likely cannot be explained by natural climate variability alone," he said.
By analysing the study's data three thousand different ways, the scientists used a process of elimination to increase the accuracy of their estimates.
"What we were able to see is that in 95 per cent of the reconstructions, we actually see that the post-1950 warming observed in the region is unprecedented in the context of the last millennium so it is not dependent on a loss of records back in time or the different combination of record," Professor Karoly said.