Australian Prime Minister Scott Morrison has argued the nation's coal industry will continue for decades to come despite United Kingdom Prime Minister Boris Johnson announcing the "death knell" for coal power.
"No, I don't believe it did [sound the death knell of coal]," Morrison told reporters on Nov. 15.
"For all of those who are working in [the coal] industry in Australia, they will be continuing to work in that industry for decades to come."
This comes after many of the world's leaders express a sentiment of urgency in reducing emissions and reaching net zero by 2050 following the wrap up of COP26, the 26th United Nations (U.N.) climate summit in Glasgow, Scotland, which has forged a new agreement between 197 countries—the Glasgow Climate Pact (pdf)—outlining the goal to phase-out fossil fuel subsidies and phase-down unabated coal power.
However, Australia's coal mining, export and electricity industries continue to underpin the nation's economy.
In particular, Australia has generated more than 60 percent of its electricity needs through coal power and has exported over $50 billion in coal over the last year alone—more than 10 percent of the nation's total exports.
Morrison defended his comments saying that Australia's coal industry would go on amid a "transition that will occur over a long period of time" prior to the 2050 net-zero deadline.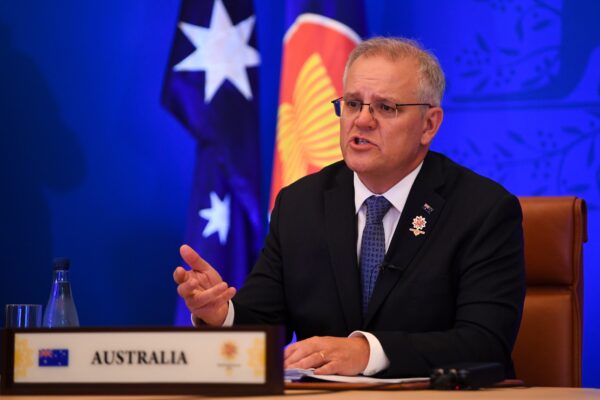 "I make no apologies for Australia standing up for our national interests, whether they be our security interests or our economic interests."
Instead, the federal government has made it clear that Australia would pursue its emissions reduction goals through technological investment and innovation and not through heavy taxation.
This includes using techniques such as carbon capture and storage (CCS), a process involving the capture of carbon dioxide for storage in underground reserves.
While the process has garnered criticism from environmental groups for facilitating fossil fuel use, it has received approval from the United Nations.
Furthermore, last-minute changes pushed by China and India—producers of more than 37 percent of the world's carbon dioxide emissions and the world's biggest coal consumers—changed the coal goals outlined in the climate pact.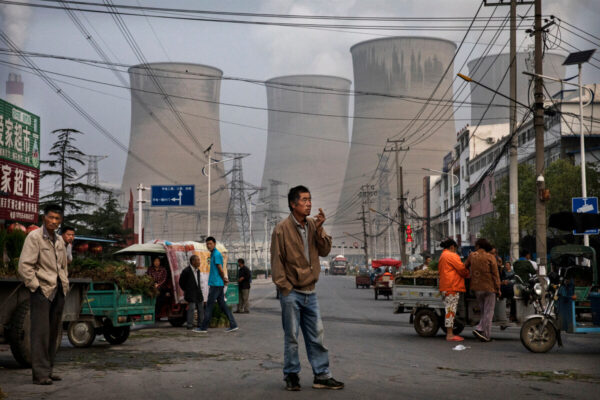 Specifically, backed by nations such as Iran and South Africa, instead of "phasing out" coal power, the agreement now says it should be just "phased down."
This means that Australia's coal exports will still have a destination through to 2050 given demand from India—a country yet to commit to net zero—and China, which has set itself an extended net-zero deadline of 2060.
But environmental groups have condemned Australia's decision to keep coal.
Climate change communications organisation, the Climate Council, urged for coal to be cut entirely in order to address climate change.
"Fossil fuels like coal have got to go because they are accelerating global warming, which is worsening extreme weather events like the Black Summer bushfires that harm Australians," said Will Steffen, Climate Council spokesperson and Emeritus Professor at Australian National University.
"We have known about the risks, impacts and costs of climate change for some time, but it seems the prosperity and wellbeing of Australians are once again being ignored in favour of short-term profits for coal and gas corporations," Steffen said.
Steffen suggested that Australia should instead prioritise rapidly phasing out coal and other emissions-intense industries to keep Australia on track with an international climate movement.
"Whether Australia likes it or not, the world is moving toward net-zero, and that has serious ramifications for our country, particularly for communities and sectors that have traditionally relied on fossil fuels. We need to respond quickly and decisively by cutting emissions rapidly this decade and supporting zero-emission products and industries that set us up for the future," he said.