Australian Defence Minister Richard Marles on June 5 raised concerns about a "dangerous" incident in which a Chinese aircraft intercepted a Royal Australian Air Force routine flight over waters that China is disputing in the South China Sea.
Marles, who is also deputy prime minister, said on June 5 that on May 26, the J-16 Chinese military jet released flares as it flew close to the side of the Australian P-8 aircraft while the P-8 was on its regular maritime surveillance flight in international airspace. The Chinese jet then accelerated and cut across the nose of the Australian plane, before releasing a "bundle of chaff" containing small aluminium pieces, some of which were "ingested" into the P-8's engine.
The Australian crew responded by flying back to base. None of the crew were injured.
"Quite obviously, this is very dangerous," Marles said.
He stressed that the incident "will not deter" Australia from engaging in surveillance activity that is "within our rights in international law."
"Other countries do the same," he said.
"We are deeply invested in the rights of freedom of navigation in the South China Sea … This is a body of water that is deeply connected to Australia because of our trade, which goes through there."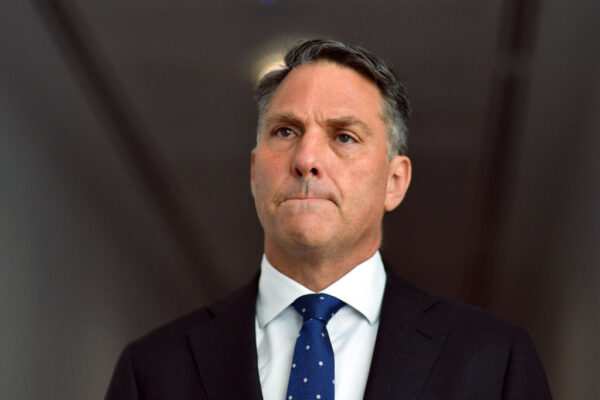 Meanwhile, new Prime Minister Anthony Albanese said his government has raised the issue with Beijing but he wouldn't be making further comment on the matter "other than to say that, in the Australian government's view, this was not safe."
Responding to the Australian authority's concerns, China's Foreign Ministry did not confirm or deny the incident but defended the actions of its warplane.
"China will never allow any country to violate China's sovereignty and security in the name of freedom of navigation, and endanger peace and stability in the South China Sea," its spokesman said.
"China once again urges the Australian side to earnestly respect China's national security interests and major concerns, and to be cautious in words and deeds, so as to avoid misjudgment and serious consequences."
The concerning manoeuvre comes as Beijing ramps up its effort to become the dominant force in the Indo-Pacific region, with Chinese Minister Wang Yi visiting eight Pacific countries and signing a slew of agreements across areas including economic development, health, and police training.
The South China Sea attack took place three months after a Chinese warship pointed a laser at a Royal Australian military aircraft.
On Feb. 17, as an Australian P-8A Poseidon aircraft was monitoring a Chinese navy vessel in the Arafura Sea—in international waters but inside Australia's exclusive economic zone, the Chinese warship reportedly aimed a military-grade laser at the  Australian aircraft.
The Australian Defence Force (ADF) said such action could have put the lives of Defence personnel in danger, while then-Prime Minister Scott Morrison condemned it as an "act of intimidation."