Australians Under House Arrest in China
November 5, 2007 12:00 am Last Updated: November 5, 2007 12:00 am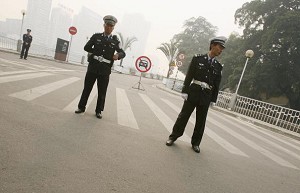 Australian citizens Daniel and Eliza Ng have been placed under house arrest by the Chinese authorities in the city of Guangzhou, Guandong province. They are owners of the Enoch Group, a large ecological company with divisions in Australia, mainland China and Hong Kong.
Chinese authorities accuse them of employing a large number of Chinese Christians, and promoting a company culture favourable to Christianity.
This move against the Enoch Group is said to send a strong warning signal to other foreign companies in China owned by Christians.
According to an appeal letter sent by Mrs Ng, both their Guangzhou office and factory was raided by a large group of agents from the Public Security Bureau on August 21. Dozens of employees were subject to interrogations, including beatings and detention in the district police station. Company assets including computers, financial records, intellectual property, and mobile phones were all confiscated. On September 13 the company's and the couple's personal assets were frozen. Several days later they were barred from travelling. In October they were formally placed under house-arrest, and plainclothes officers were stationed around their house.
"This is clearly a case of religious persecution under the guise of trumpeted charges," said Bob Fu from China Aid, who has personally known Mr and Mrs Ng since 1995. "International investors should be alarmed by the blatant violation of the rule of law in the way this case is being handled."
The Ngs have since October 25 been allowed limited travel, and have sent petitions and appeals to officials in Guangdong province and to the Australian Consulate in Guangzhou. They have not received a response. China Aid says with their assets frozen, they are now dependent on donations for survival.