Australian workers across multiple sectors held strikes across the country on Friday to speak up against state government vaccination mandates in what participants say is an effort to "Reclaim the Line."
Workers gathered in almost two dozen regions across the country. Participants wore white shirts on which they wrote #ReclaimTheLine on the front and their profession and years of service on the back.
The initiative was spearheaded by National Education United (NEU), a recently-formed alliance comprising more than 18,000 members from multiple industries, according to the group. Workers across all sectors affected by mandatory vaccination policies—including police, paramedics, firefighters, nurses, health care workers, construction workers, miners, airline staff, truck drivers, and teachers—were welcomed to join the effort.
"On October 1 we reclaim the line that was taken from us. Freedom, liberty, and our right to choose if we take the vaccine," the NEU announced on Sept. 25. "This will be our defining moment in history. This is the line in the sand. The hill we stand on. We will do this in silence and wearing white. We will come peacefully and respectfully. We will show the authorities we are united as one country and that they have no need to be violent with us."
The event gained widespread traction on multiple Telegram channels that post about issues of mandatory vaccinations. The NEU said in a Telegram post at the conclusion of the strike, "Do not underestimate the significance of what we accomplished today."
The strike came on the same day that New South Wales State Premier Gladys Berejiklian announced her resignation, after the Independent Commission Against Corruption (ICAC) said it launched a probe into her dealings with a former politician suspected of corruption.
On the same day, Victorian State Premier Daniel Andrews announced that some 1.25 million authorised workers in the state must have a first dose of the vaccine by Oct. 15 and a second dose by Nov. 26.
Sydney, NSW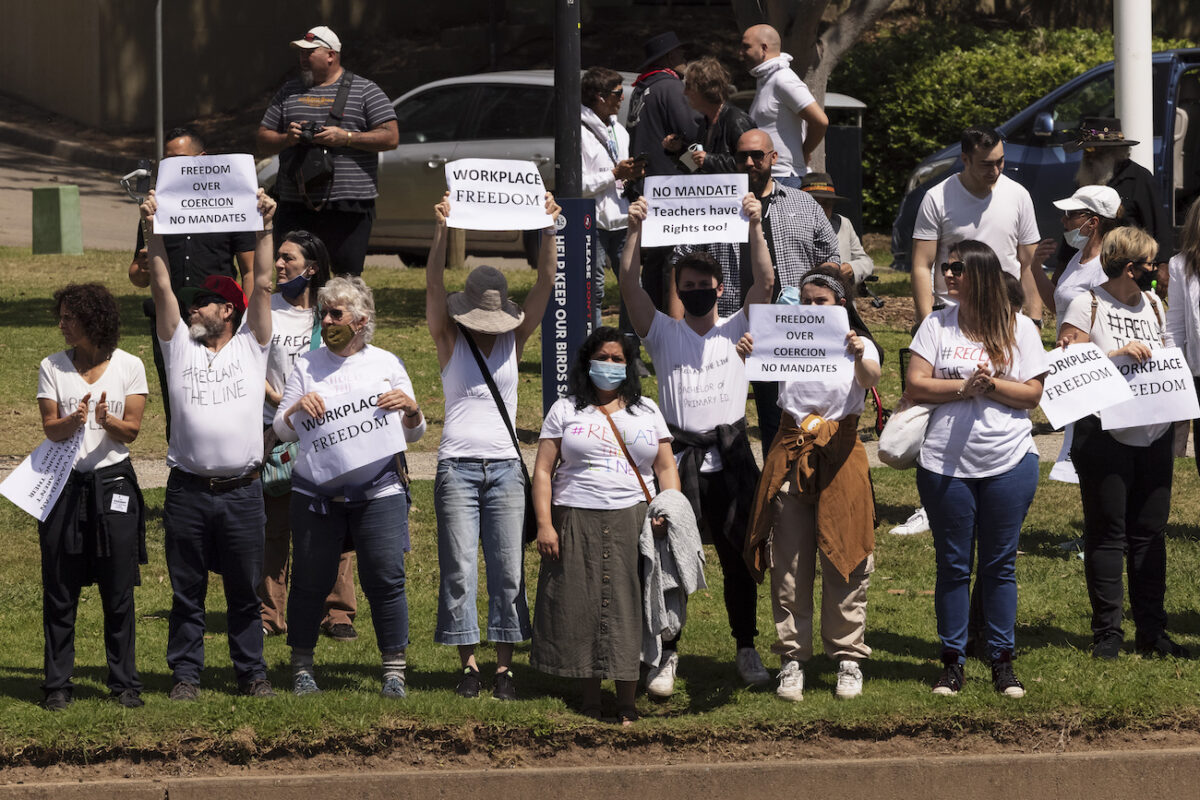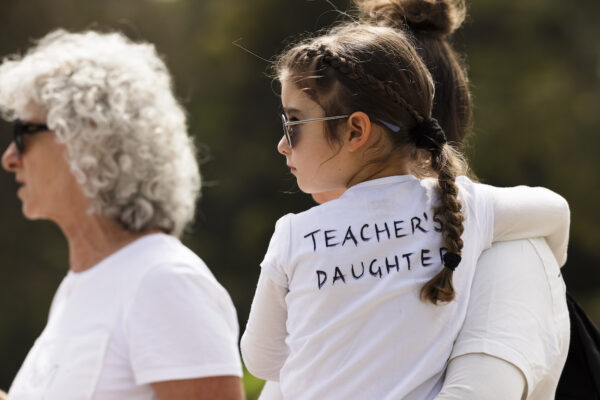 Melbourne, Victoria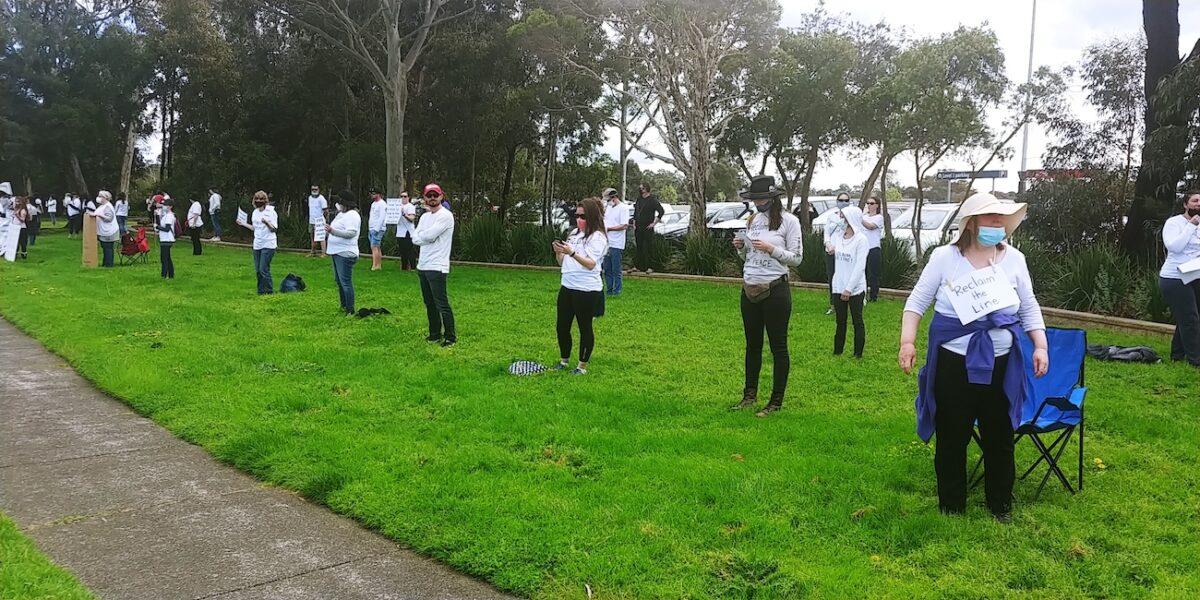 Brisbane, Queensland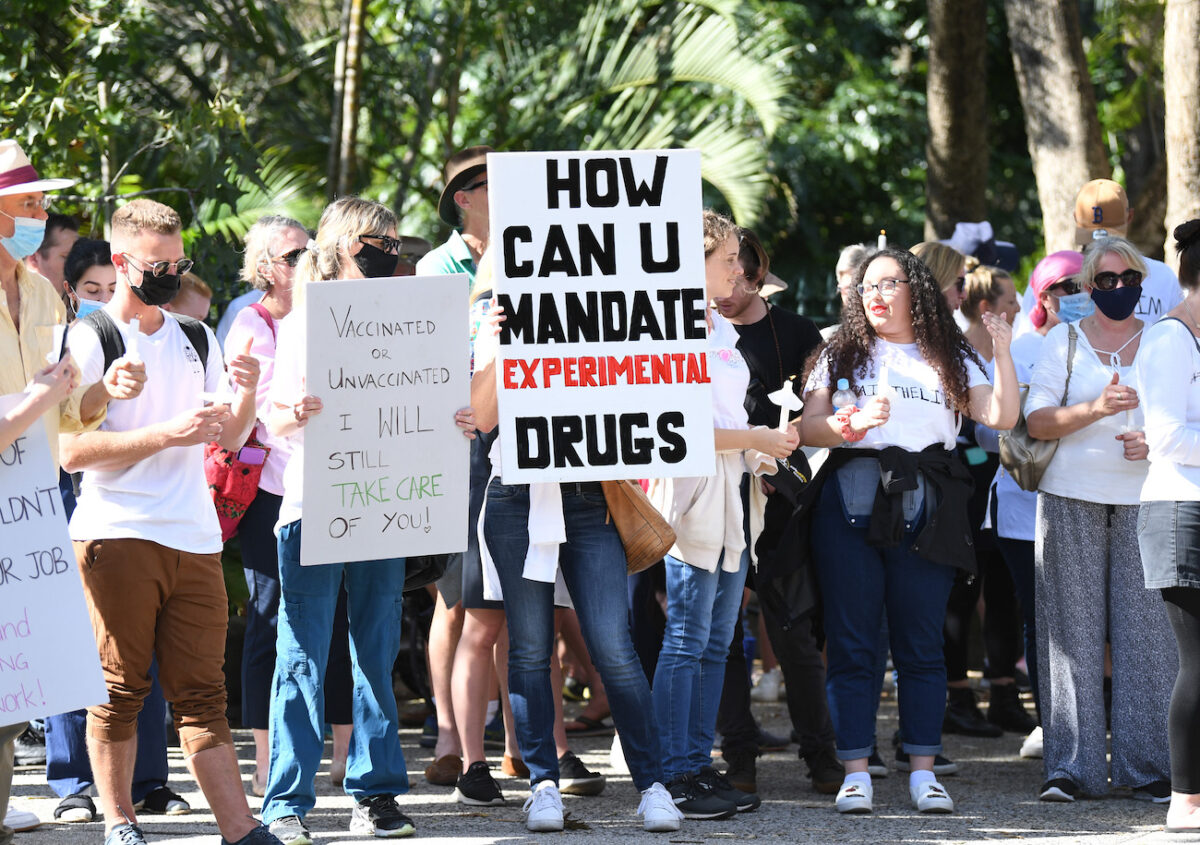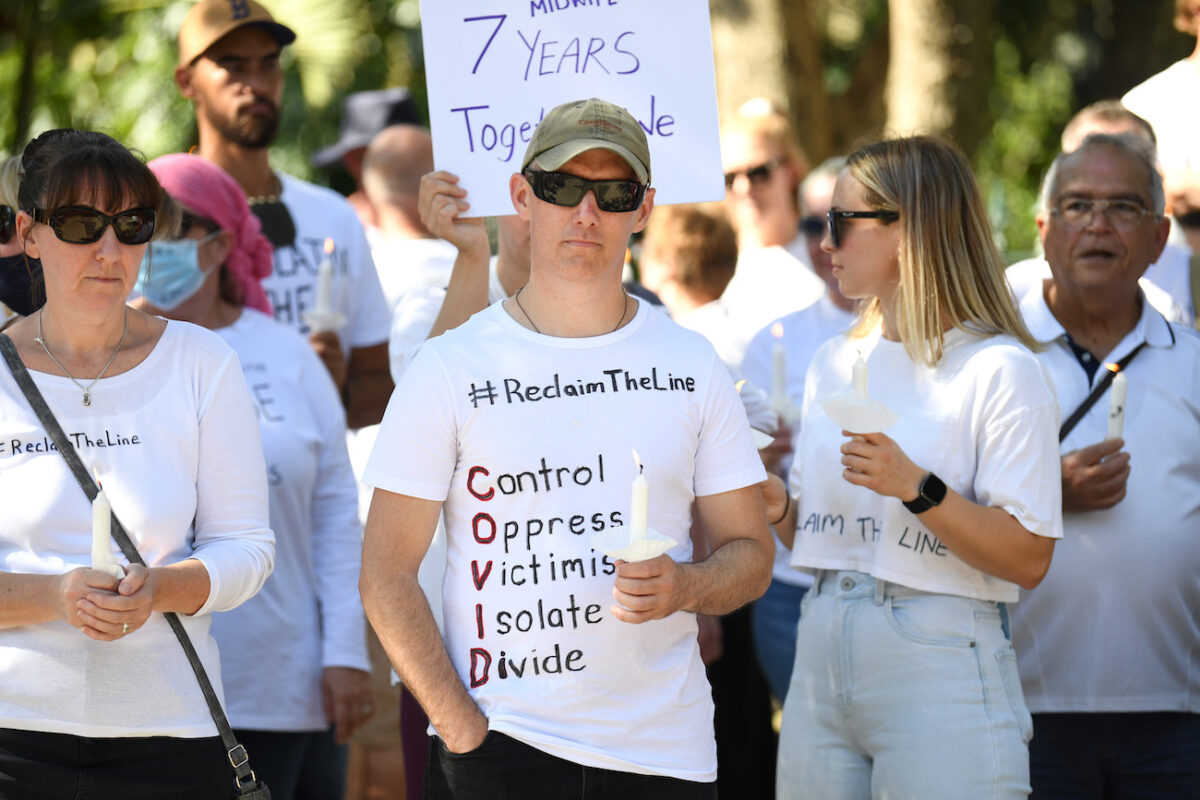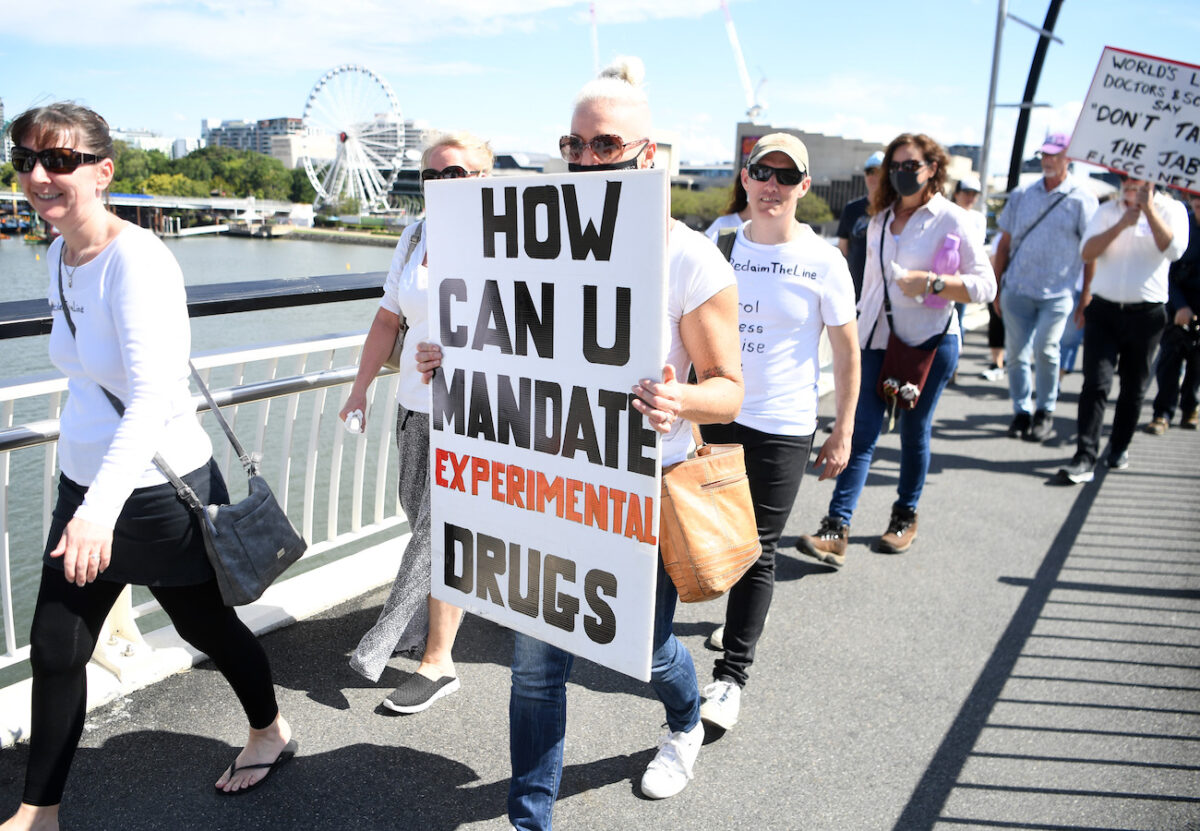 Perth, Western Australia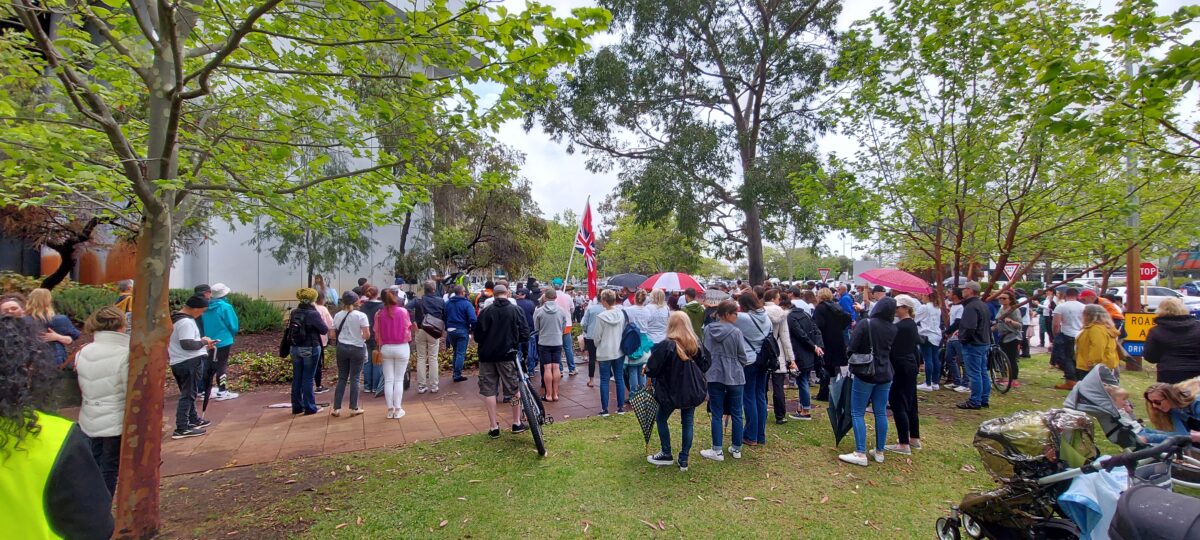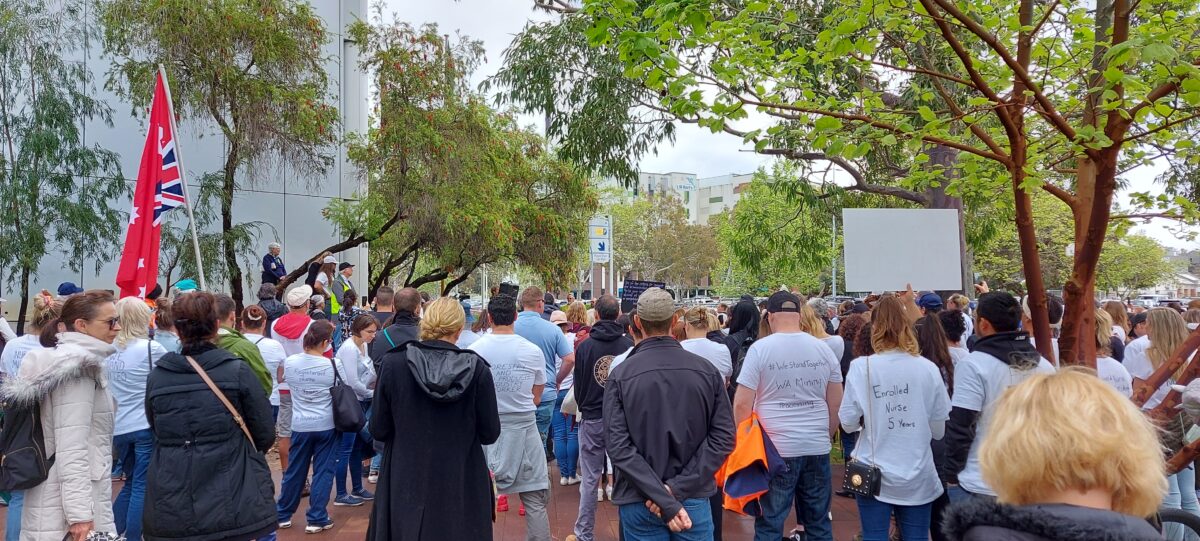 Other regions organised for participants to gather on Oct. 1:
NSW: Penrith, Blue Mountains, Wollongong, Albury, Wagga Wagga, Central Coast, Newcastle, Port Macquarie, Coffs Harbour, Byron Bay
Queensland: Coolangatta, Cairns
ACT: Canberra
Western Australia: Perth
Victoria: Ballarat, Geelong, North Melbourne, East Melbourne, South East Melbourne, Outer East Melbourne, and Sale