Australians were conned out of $851 million (US$659 million) in 2020, the largest amount ever recorded in a single year, the country's consumer watchdog has revealed.
The figures were revealed in a report by the Australian Competition and Consumer Commission's (ACCC) Scamwatch and combined the financial losses reported to Scamwatch, other government agencies, and the big four banks.
Investment scams accounted for the most losses, at $328 million. Romance scams were the next biggest category, which caused $131 million in losses, then payment redirection, causing a loss of $128 million.
ACCC Deputy Chair Delia Rickard said she believed the true impact of scams were possibly even larger as many victims do not report their situation.
"Last year, scam victims reported the biggest losses we have seen, but worse, we expect the real losses will be even higher, as many people don't report these scams," Rickard said. "Unfortunately, scammers continue to become more sophisticated and last year used the COVID-19 pandemic to scam and take advantage of people from all walks of life during this crisis."
Payment redirection scams were the most financially damaging to Australian businesses in 2020. Businesses lost 260 percent more to this type of scam compared to 2019.
It is where scammers impersonate a business or its employee via email and asks for a payment that would then be redirected into a fraudulent account.
"Small and micro businesses made most of the reports to Scamwatch and experienced an increase in losses in 2020, although larger businesses reported the highest losses," ACCC Deputy Chair Mick Keogh said.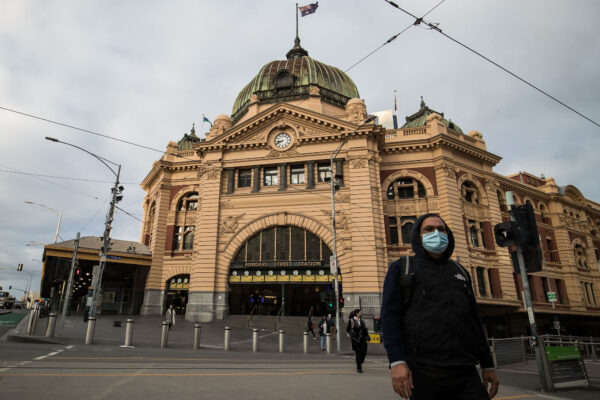 According to the incidents reported to Scamwatch, Victorians suffered the highest losses across the country, reporting more than double the amount lost in 2020 compared to the previous year. Scammers took advantage of the strict government restrictions that were enforced for longer periods of time compared to other states.
"We saw scammers claiming the government restrictions meant people could not see items in person before purchase," Rickard said. "This was a common ruse in vehicle sale and puppy scams, which both had higher reports and losses."
Elderly people aged 65 and over reported the most losses, accounting for nearly one-quarter of reported losses to Scamwatch alone.
The number one method of scamming was through phone calls (48 percent), followed by email (22 percent), text message (15 percent), and internet or social media (11 percent).
The Australian Cyber Security Centre has stressed that all Australian government agencies would never request to access people's computers or buy cryptocurrencies and gift cards. They also warn people never to call a number provided by scammers.
"It is so important for businesses to stay informed about scams so they can protect themselves," Keogh said. "The ACCC provides a range of resources for businesses on how to avoid scams on the Scamwatch website."
Scamwatch recommends to people who have been scammed to contact friends and family to warn them. If you have shared your banking details with the scammer, immediately contact your financial institution. Scamwatch also encourages people to report scams to the ACCC or your local police.