Australians are anticipated to spend $800 million for Father's Day with food and alcohol argued to be the most popular gift choices after a survey by the Australian Retailers Association (ARA) and Roy Morgan found that almost 92 percent of Australians who are planning to buy a Father's Day gift intend to spend the same amount or more compared to last year.
Due to lockdown restrictions, most gift buying will be done online, giving businesses with an online presence a greater advantage to benefit from Father's Day shopping.
ARA said it was important that people buying online Father Day gifts shop now to allow sufficient time for delivery and avoid disappointment.
"Despite the ongoing impacts and uncertainty of future lockdowns, Australians are set to spoil their dads this Father's Day and it's great to see that elevated level of consumer spending which bodes well for retailers in the lead up to Christmas," ARA CEO Paul Zahra said, noting that Father's Day projections were a good indication for Christmas spending intentions.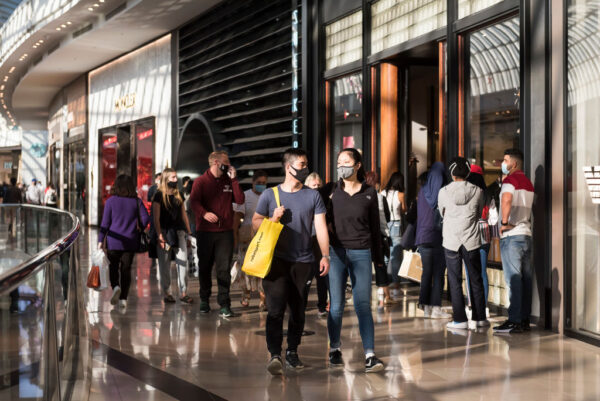 Australia's Small Business Ombudsman Bruce Billson said he was optimistic that customers shopping for Father's Day gifts would be "delighted" by small businesses with strong online presence.
"I think this would be consistent with a growing appreciation of the co-dependency between local small businesses and their communities," Billson told The Epoch Times.
Meanwhile, small businesses without a strong online presence have been particularly challenged by COVID-19 restrictions, but Billson believes many have met the challenge to please their local customers.
"One thing that consumers have increasingly done is make comparisons online, and that often means they'll see clear alternatives to a familiar local supplier," he said. "That represents a new competitive challenge to small businesses."
Regardless of size, both big and small businesses will be looking forward to Father's Day spending.
"Come Father's Day, customers wanting to be delighted often look for something a little more unique, a little different to please the fathers in their lives," he said. "And that's an opportunity for small businesses."
People, who have decided on what to buy, have planned to spend an average of $93, with Queensland residents intending to spend the most, with an average of $112 on Father's Day gifts.
The most popular gift mentioned by people who know what they'll buy is alcohol and food (28 percent), followed by vouchers and gift cards (16 percent).