Giraffes, lions, pademelons, quokkas, and echidnas of Sydney's Taronga Zoo began the Christmas festivities early this week, opening up gift-wrapped food treats and Christmas-themed tasty decorations.
Zookeepers prepared the surprises to get the animals into the holiday spirit, maintain natural foraging skills, and engage with the world around them.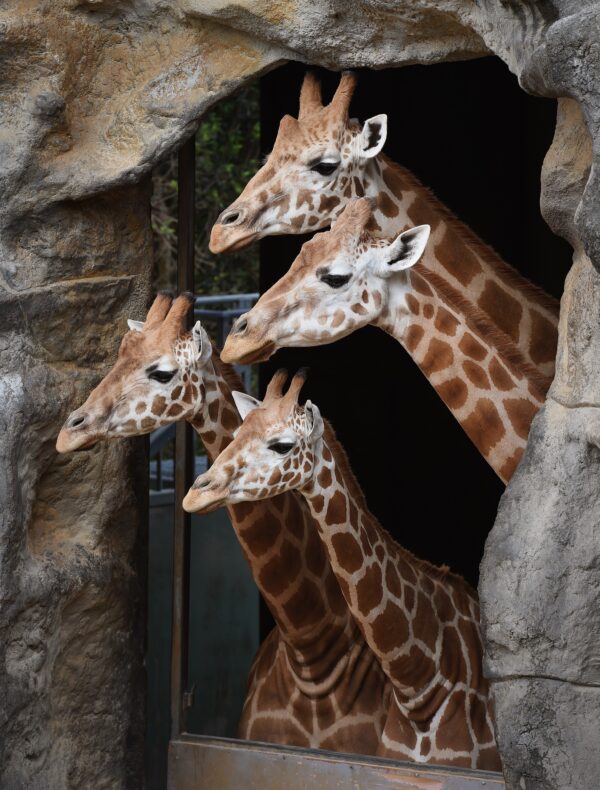 While the quokkas and pademelons were more hesitant, the echidnas tucked into hand-made Christmas wreaths peppered with sugar ants, and other animals at the zoo were quick to pounce on the gift-wrapped presents, showing off their foraging skills to uncover the food inside.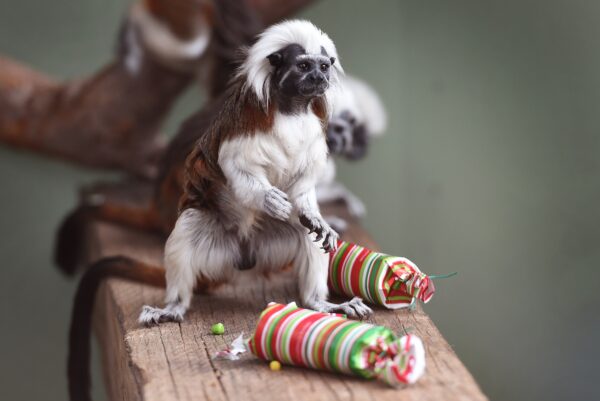 Cotton-top Tamarins, which have a distinctive white mane that sweeps up into a "mohawk" above their head, enjoy eating fruit, insects, lizards, leaves, frogs, and eggs.

Meanwhile, some chimps seemed just as happy playing with the cardboard box packaging.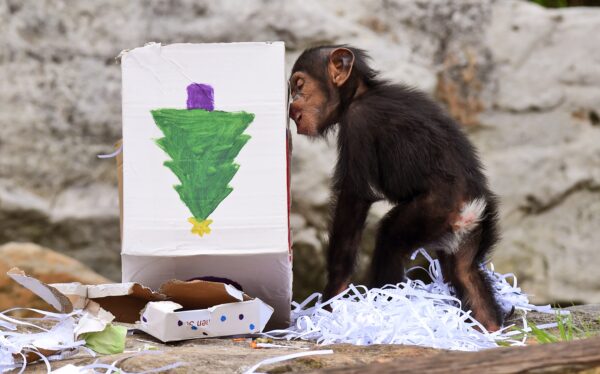 Lions Ato and Maya and their four-month-old cubs got to see "snow" for the first time, thanks to a tonne of fishy-smelling ice donated from the Sydney Fish Markets.

The festive foraging stimulates the animals and includes them in the holiday celebrations.