A resident of Adelaide, South Australia, got the surprise of her life earlier this month when she discovered that a local koala had wandered into her home and set up residence in her Christmas tree.
Amanda McCormick, of Coromandel Valley, came home to find the cuddly native creature nestling amongst the baubles and decorations in the tree, and looking quite festive.
Posting a photo of the encounter on her Facebook page, she captioned: "Well that's something you don't see every day … we just came home to a real life koala up our Xmas tree in our lounge room!"

McCormick knew the visitor couldn't stay, no matter how welcome her presence was, and therefore called the Adelaide and Hills Koala Rescue. They also posted about the incident on Facebook.
At first, the operative who spoke to Amanda "thought it was a prank call," they wrote. "But no, a koala desperate to get in the Christmas spirit had wandered into Amanda's house and decided it wanted to be the fairy on the Christmas tree."
Commenting on the post, rescuers confirmed the koala was a female and appeared to be quite at home amidst the artificial green foliage.
"Koalas are very curious creatures and if the opportunity presents itself, they will investigate," the rescuers told 9News.com.au.
Should you find your own surprise koala visitor in your home (if you live in Australia), the advice is to call the local koala rescue immediately.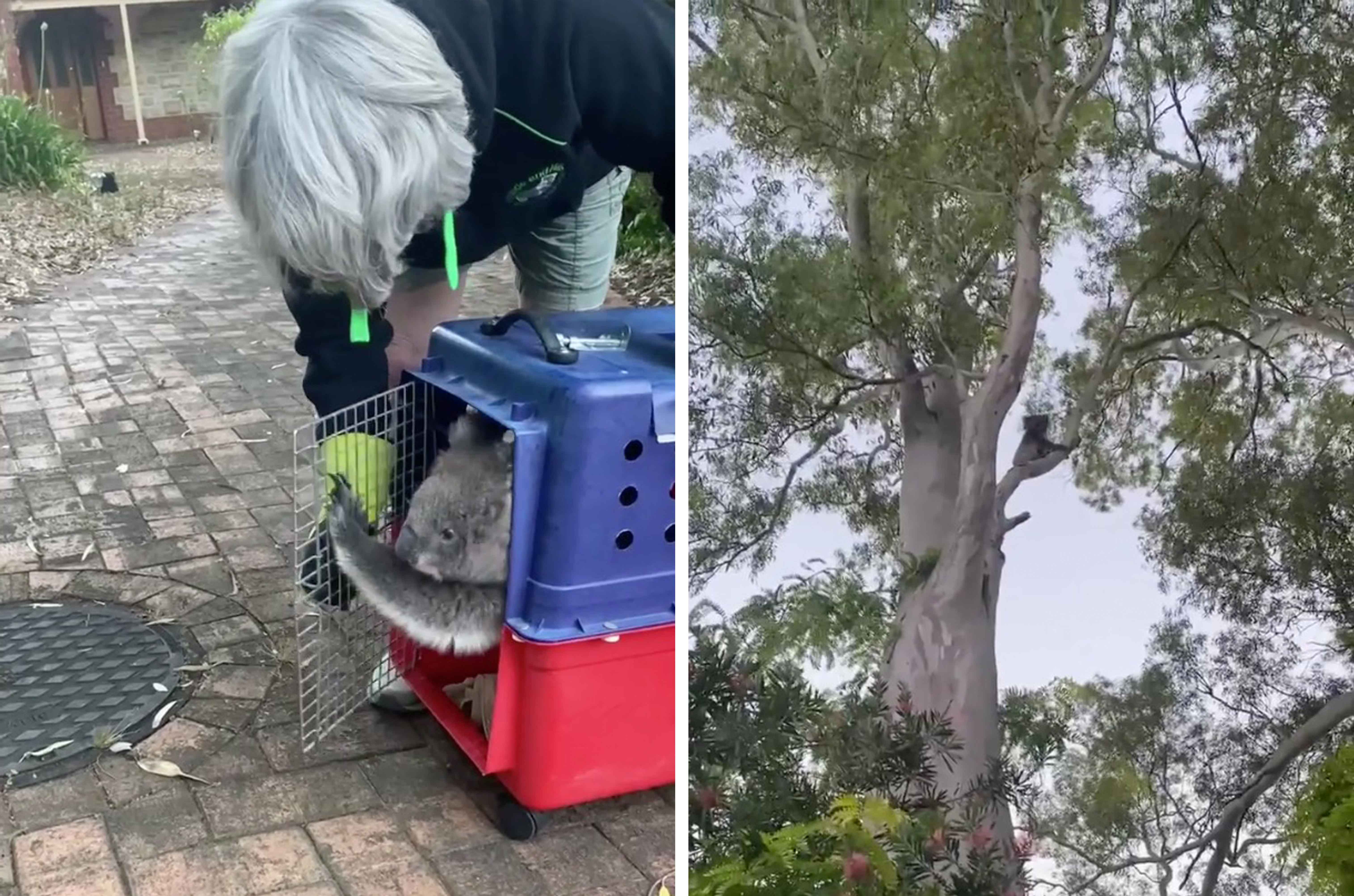 "We have rescued koalas in chicken coops, bathrooms, open inspections, children's prams, bicycles, brooms, toy cars … but a Christmas tree is a first for us," they added.
Also known as 1300KOALAZ, the volunteer-run charity has a 24-hour hotline on that same number. They rescue, rehabilitate, and release wayward koalas. Volunteers actually care for the creatures in their own homes to reduce overhead.
"We also believe in protecting koala habitat and regenerating habitat lost through deforestation or bushfire," their Facebook page states.
Bushfire season has sadly decimated many koala populations, destroying vast areas of natural habitat.
We would love to hear your stories! You can share them with us at emg.inspired@epochtimes.nyc