Australian Treasurer Josh Frydenberg said on July 7 during an interview with Australia's Sky News that, "While the economic relationship with China is very important, we have a clear sense of our national interests."
Frydenberg was referring to Australia's response to Beijing's retaliatory trade sanctions.
"All of the measures we are taking have been designed to protect, enhance, and advance our national interests," he said.
A Strained Relationship
China was Australia's biggest trading partner in 2018 with imports and exports totaling over $200 billion (US$144 billion) dollars a year.
But bilateral ties became strained that year when the center-right ruling party of Australia banned Chinese tech giant Huawei from its 5G network. Relations worsened last year when Canberra led the push for an independent international investigation into the origins of the coronavirus.
In April this year, Australia cancelled two deals struck by its state of Victoria with China as part of Beijing's Belt and Road Initiative, which the country's foreign minister, Marise Payne, said was considered "to be inconsistent with Australia's foreign policy or adverse to our foreign relations."
Beijing retaliated with a trade war. It has since officially admitted that it is punishing Australia for not siding with the communist regime on political and ideological grounds. It continues to restrict imports from Australia, including coal, barley, seafood, and wine.
National Interest First
Frydenberg is responsible for Australia's Foreign Investment Review Board. In response to Beijing's hostility, Australia implemented laws to raise new barriers to deals backed by state-owned enterprises.
Chinese deals blocked in recent years include a $13 billion (US$9 billion) bid for pipeline company APA Group by Hong Kong investor CK Infrastructure Holdings, a $600 million (US$430 million) offer for Lion Dairy & Drinks from Mengniu Dairy, and a $300 million (US$231 million) bid for construction company Probuild from China State Construction Engineering Corp.
Beijing's Trade War Backfires
Although Australia's exports to China have decreased, most of its goods have found new markets.
Following the restrictions, those same goods found other export markets, and trade rose by about $4.2 billion (US$3.14 billion) in annualized terms for those goods, offsetting most of the losses from China, according to Roland Rajah, lead economist at The Lowy Institute. These include coal, timber and seafood.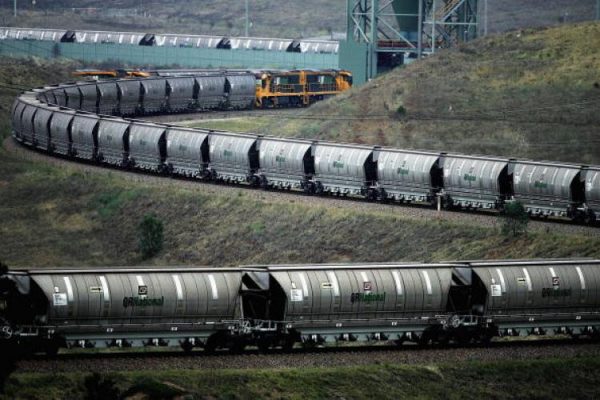 Take Australia's thermal coal for example. Due to its high quality, it was popular with Chinese power utility firms, selling at US$55 per tonne (5,500 Kcal/Kg). However, because of Beijing's restrictions, Chinese utility firms have been forced to buy the same grade quality coal from Russia at the whopping price of US$115 per tonne. Meanwhile, Australian coal has found new markets, including India.
Another interesting example is Australia's lobsters, which have found a detour to Chinese dining tables. This detour is via Hong Kong. Prior to November last year, lobster imports from Australia to Hong Kong were negligible. However, in the first three months of this year, Hong Kong imported respectively 240, 250 and 340 tonnes of lobster, according to figures from the Western Rock Lobster Council.
Dealing With A Different China
"The China [that] Scott Morrison is dealing with under Xi Jinping is very different to the China that John Howard was dealing with under Hu Jintao," Frydenberg told Sky News. "China a lot more assertive today than they've been in recent past."
"We are now dealing in a very different geostrategic environment."