Australian Surgeon Robbed, Framed, and Jailed in China
November 27, 2012 10:50 pm Last Updated: August 14, 2015 5:14 pm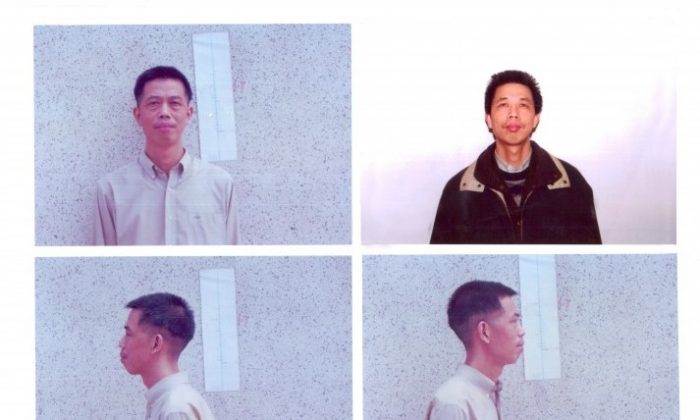 After a decade as a surgeon in Australia, Du Zuying attended a meeting held in Beijing in August 2000 by the Overseas Chinese Affairs Office of the State Council. It was chaired by Vice Premier Li Lanqing, and featured 63 other successful Chinese professionals living outside China. Du was so moved by the proceedings that he made up his mind right then to "repay the homeland, return to my country, and begin a great undertaking."
Now he sits in a Chinese prison cell with a bad heart condition, while the government of the country he came to serve has shown little interest in his plight.

China has a very bad record with the safety of blood transfusions, and Du claimed to have a way to treat blood plasma to ensure its safety. His return to China seemed to offer a chance for Du to make money, while doing good for his native land.
But while attempting to commercialize his patent, Du had the equity in his Chinese company stolen from him, and after trying to obtain relief was framed and jailed.
The Australian government hasn't shown sufficient mettle in securing his release, according to some observers. The Department of Foreign Affairs and Trade (DFAT) has made representations to the Chinese regime about Du's treatment, but observers say a more assertive approach is called for.
"To refrain from unequivocal objection to the treatment of Du in this case is gutless and a betrayal of an Australian citizen," wrote Paul Monk, a Melbourne-based public intellectual and analyst of China, in an email.
DFAT said through a spokesperson "We can assure you that consular officials have been providing him and his family with a high level of consular support," as well as raising concerns with the Shandong High Court about the delay in Du's case.
The backstory to how Du, a 60-year-old former surgeon, got into a bad business deal in China and eventually wound up in jail, is tortured and complex.

'All Crooks'
The detailed story of Du's business dealings and how he was fleeced is presented in legal documents and briefs prepared by his lawyer and shown to The Epoch Times.
Other parts of the story were told, based on an exhaustive review of Chinese primary sources, by the short seller Worthless Pennies.
Worthless Pennies is a pseudonym of Jon Carnes, most well known as Alfred Little, an investor who for several years has been short-selling Chinese companies he accuses of fraud.
"Our opinion was that China Biologic was all crooks," Carnes said in a telephone interview, adding that he was agnostic about Du's claims.
A report prepared by Carnes depicts a company with an inglorious past. The primary operating, 100 percent controlled subsidiary of China Biological in China, a company called Shandong Taibang, was founded with stolen seed money by a known criminal by the name of Zhang Xiaowei.
Zhang had run an investment vehicle that was effectively a Ponzi scheme, from which he siphoned capital to Shandong Taibang; he also loaned Du 20 million yuan (US$3.2 million) that he had laundered through Hong Kong, so Du would have a 25 percent stake in a subsidiary of China Biologic, according to Carnes's report.
It is unclear whether Du knew about the origin of the money he was lent.
The other 41 percent of Du's full claimed 66 percent ownership stake in Shandong Taibang came from a four-shareholder deal made between 1) Du Zuying, 2) Shandong Missile Engineering, a company controlled by Du, 3) a company controlled by Zhang Xiaowei, which also used stolen money, and 4) a Shandong state-owned research institute.

The primary value Du was bringing to the deal was through his company, which held his plasma patent.
After brokering the deals, Zhang's other contribution was to introduce onto the scene another felon named Lin Dong (also known as Lam Tung and Lin Ziping), who had just completed a three-year stint in jail after being convicted of smuggling and sentenced to six years by a People's Liberation Army Air Force military court. Lin quickly became CEO of China Biologic. Later, after irrefutable evidence was made public that Lin Dong was in fact Lin Ziping, he was forced to step down.
Whether Du knew he was dealing with heavies is unclear. His lawyer, Huang Kaiguo, said in a long telephone interview, "He's a scientist, he does science. In terms of managing a company, he may be slightly deficient." Lin Dong had also recently changed his name.
In September 2004, when Du temporarily left China for Australia, Lin Dong struck, coercing Du's brother to sign a transfer of stock ownership, moving Du's 66 percent equity stake to a Hong Kong company that Lin controlled, according to a timeline of the case prepared by Du's lawyer.
In late 2008 Du won a minor success, getting the transfer annulled by a Wuhan court. That's when Lin Dong "got moving," according to Huang. "He got the public security involved, using the power of the judicial system to surround and attack him."
In February 2011 Du was arrested by Tai'an City authorities. The crime was "embezzling funds." (He was also accused of disturbing the peace in Tai'an because of his attempts to get his shares back.) The alleged embezzlement related to a 2002 secured loan of 2.4 million yuan that evidence suggests he was not personally involved in—and did not relate to the laundered money loaned by Zhang Xiaowei.
The evidence for the charges didn't stand up, though. In December 2011 Du wrote a letter to the Central Commission for Discipline Inspection, which is supposed to punish corrupt cadres, explaining the arrest and the failure to provide any evidence.
"By now, the court has exhausted all possible measures to postpone the hearing; however they cannot come to a verdict of innocence due to lack of evidence, since this case was assigned by Party Secretary Wang Yunpeng," Du wrote, according to the letter supplied by Du's lawyer.
"As a Tai'an City deputy Party secretary, Wang Yunpeng openly arranged for the political and legal departments to catch me. Where does he get his courage and confidence? Only after he had already arranged for this case to be put on record was the evidence discovered," the complaint said. Huang says there is no evidence for it, but suspects that payoffs have been involved.
Du launched an appeal in January of this year, and a decision about it was supposed to have been made by the Shandong People's High Court in April. He's in "legal limbo," as his son Tommy Du put it to Australian media, even according to China's judicial standards.
Du now seeks his 66 percent stake in a subsidiary of China Biologic, a publicly listed company in the United States now worth about $300 million. He would be able to parlay that equity into something of value, but certainly not two-thirds of $300 million.
Operation Free Du
The machinations outlined above comprise only a fraction of the complexity of the case, as told in the documents supplied by Du's lawyer, and the source files and report prepared by Jon Carnes.
There are obvious similarities, however, to other cases where ethnic Chinese, and citizens of other countries, get into commercial disputes and are then punished by their enemies, who may have strong official backing and use the judicial system as a weapon.
Du's lawyer, Huang, says, "There are black hands behind this: criminals, corrupt officials. I don't know who they are, but there are definitely people interfering with the court and not allowing them to make a decision." He said that Shandong judicial authorities have, "instead of putting their energies into investigating the case, have put all their energy into going against us lawyers trying to obtain justice."
According to Paul Monk, Australia should strike a sharp tone with the Central Party authorities, to have them force the matter with local officials. "The CCP is a gigantic mafia and is accustomed to bullying everyone. You gain respect only by making it clear that you understand their game and won't be bluffed," he wrote in an email.
Monk continued: "They need to be constantly reminded that the corruption and abuse in their system is deeply objectionable and counterproductive if they want stable and mutually beneficial commercial relationships, to say nothing of friendship with Australia."
The Epoch Times publishes in 35 countries and in 19 languages. Subscribe to our e-newsletter.
Click www.ept.ms/ccp-crisis to read about the most recent developments in the ongoing crisis within the Chinese communist regime. In this special topic, we provide readers with the necessary context to understand the situation. Get the RSS feed. Who are the Major Players?