The CEO of one of Australia's largest supermarket retail chains has written to customers warning of product shortages during the current wave of the Omicron variant, which has led to high staff numbers isolating and gaps in the company's supply chains.
"Unlike the surge buying of early 2020 (who could forget the toilet paper), this is because of the number of people in our supply chain in isolation—from suppliers to truck drivers and distribution centre team members—which in turn is causing material delays to store deliveries," Brad Banducci wrote in an email on Jan. 7.
"To give you a sense of the magnitude of the challenge, we are experiencing COVID-driven absences of 20 percent+ in our distribution centres and 10 percent+ in our stores," he said.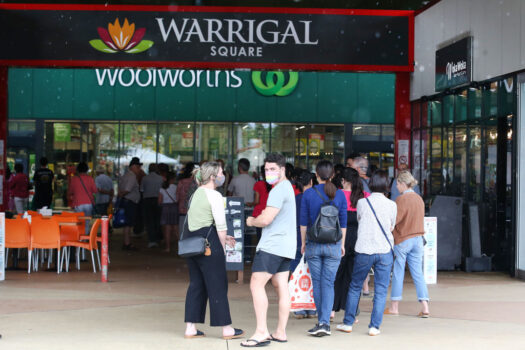 Banducci said New South Wales—Australia's most populous state—was hit hardest and conceded that he was "not yet clear" on when the system could get back to normal.
"We understand how frustrating it is when you can't find the product you're looking for and, together with our suppliers and supply chain partners, we're working hard to get all products back on the shelf as quickly as we can (including Rapid Antigen Tests)," he added.
The warning comes after rival supermarket chain Coles resorted to limiting how much customers could buy in certain categories, including meat products.
Matthew Swindells, chief operations officer of Coles, said it was experiencing "round three" of supply chain disruption during the ongoing pandemic.
"If you recall, round one of COVID-19 was about toilet paper—essentially higher demand. Round two, when we had Delta, was about team member isolations. And unfortunately, Omicron has brought both of those together," Swindells told the Today program on Jan 5.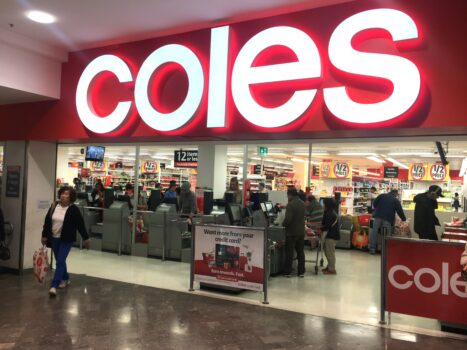 Campbell Newman, former premier of Queensland, blamed government isolation rules for staff shortages.
"The fact that essentials are disappearing from supermarket shelves underlines again the incoherence, inconsistency, and downright stupidity of the COVID-19 restrictions," Newman, now-federal Senate candidate for the Liberal Democrats, wrote on Twitter on Jan 7.
"Fed and state officials, this was entirely foreseeable. Time to open up, not double down!"
In September 2021, the spread of the Delta variant and forced isolation of staff saw shelves run empty at Coles and Woolworths supermarkets in Sydney and Melbourne—where the bulk of Delta infections were found.
Australians even uploaded photos on social media of supermarket shelves devoid of fruits, vegetables, meats, bread, and dairy products.
However, the spread of Omicron has presented new challenges.
Late last year, governments shifted their policy settings around handling COVID-19 towards "living with the virus," focusing on high vaccination rates, testing, and prepping the hospital system for severe cases of the novel coronavirus.
The move to live with the virus has coincided with the onset of the Omicron outbreak, which has seen a dramatic uptick in case numbers of COVID-19 and a much more gradual increase in hospitalisation numbers.
Government isolation rules for close contacts, however, have caused difficulties for businesses and the health system, with a growing number of workers forced into self-quarantine after encountering COVID-positive individuals.
While larger businesses have had to deal with supply chain issues, some smaller retailers have shut up shop altogether due to a lack of staff.
In late December, the federal and five state governments agreed to narrow the definition of close contact to ease pressure on PCR testing clinics and allow businesses to continue to operate.