Extreme flooding in Queensland, Australia, may have left the state in need of up to one billion dollars (US$730 million) to repair the damage wrought by the natural disaster.
Queensland Deputy Premier, Steven Miles, told AAP on March 3 that early estimates for the disaster have placed the figure around the billion dollar mark.
"It's clear that the flooding disaster emergency here in the southeast is not over yet, but the recovery process has begun," Miles said. "Early estimates suggest that the damage bill for this disaster could be up to a billion dollars."
The flooding, which started after a  weather system described as a 'rain bomb' brought days of torrential rain to Queensland, has forced thousands from their homes and wrought widespread destruction around the southeastern regions of the state.
The Insurance Council of Australia said that although they believe it is too early to determine the total overall cost of the damages of the Queensland floods, there were indications the figure was going to be high with more than 37,800 SEQ insurance claims being lodged by March 2. While insurance company, Suncorp, had above 13,000 claims on March 2, a number that the company expects to increase.
"That's an extraordinary number of claims in a very short period of time," CEO of Suncorp, Steve Johnston told AAP.
Johnston said that the state was clearly facing large losses after the flood and should build back the buildings that were lost or damaged in a more flood-resistant fashion to limit the damage of future floods.
"The inevitability here is that we are going to be repairing homes that have been repaired three or four times," he said.
Despite the bill to repair the flood damage being high, the clean-up process has already begun, with Queensland's "Mud Army 2.0" collecting tonnes of the flood-damaged items piling up outside of businesses and homes. The "Mud Army" is a  volunteer group that was established after the devastating Queensland floods back in 2011, it is run by Brisbane City Council and helps clean up after detrimental flooding.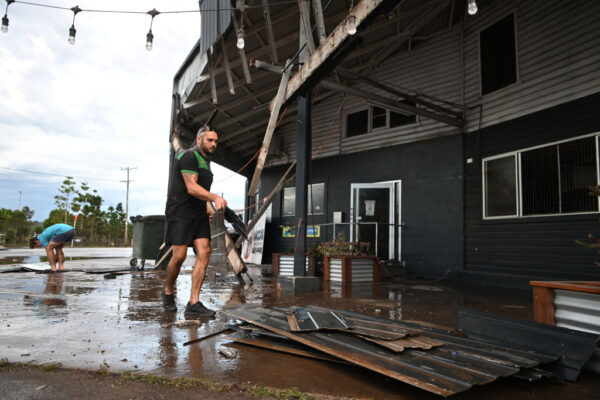 Meanwhile, Brisbane Mayor Adrian Schrinner told AAP that he thought the cost of this flood would not exceed the cost of the devasting floods that struck the city in 2011.
"I don't expect that it will be at that level. I think it will be less than 2011 but we still don't have a figure at this point. This will be something that takes time," he said.
"It is still too early to determine the damage figure—there's a lot of assets that we haven't been able to get onto yet," Schrinner told AAP. "Ferry terminals, river walks—there're a lot of parks that have had significant damage so this will take some time to get the figures together."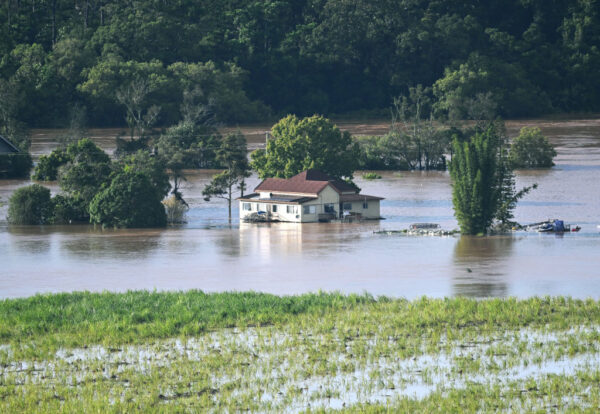 This comes as Glen Hartwig, the Mayor of the Central Queensland City, Gympie, said that local businesses are going to need long-term recovery.
"There's a desperate need to show some care and compassion to these individuals who often will mortgage a kidney just to get involved and have a bit of an entrepreneurial go at life," Hartwig told AAP. "It's quite likely that a lot won't get back into Mary Street, so in the coming time we'll be talking with all the relevant people to see what can be done to assist them."
"They're good people, they're hardworking people, they love the region and they love the community and we want to see them thrive," he said.
Queensland Disaster Reconstruction Authority CEO Brendan Moon said that the current goal is to repair vital infrastructure whilst getting people back to their homes and businesses, reported AAP.
"This will be a big task for Queenslanders, but we have done this before. The community, local government and state government and the Commonwealth Government will come together to support the recovery of our communities just as we've been done before," Moon said.
Additionally, financial assistance and support services, including the Emergency Hardship Assistance grants are now accessible to residents of Gold Coast and Gladstone local government areas (LGA) affected by severe flooding.
The grants are designed to cover the cost of essential items such as food, medication, and clothing; they can go up to $180 (about US $130) per person and $900 (about US $660) per a family of five or more.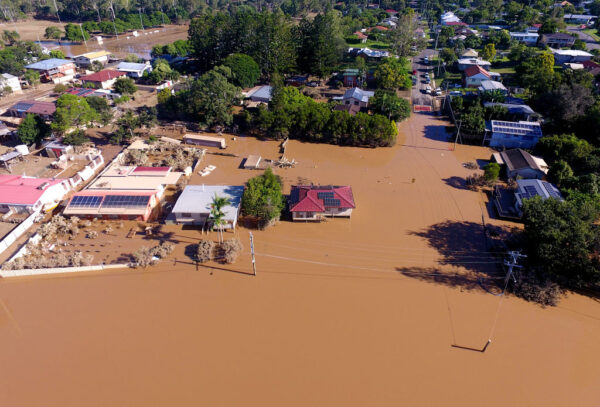 Queensland Minister for Communities and Housing, Leeanne Enoch, said in a media release on March 3 that the availability of the grants was going to continue for residents of the most impacted areas who are experiencing financial hardship.
"We are continuing to make grants and supports available to the people who need it as we receive requests from local authorities for assistance," Enoch said in the March 3 media release.
"Thousands of people across Queensland have had their homes or businesses inundated, thousands have been isolated and many Queenslanders are now beginning the arduous task of cleaning up."
"We are seeing the continuing impacts of a very serious and significant flooding event and sadly parts of the Gold Coast and Gladstone have not been spared," she said.
Enoch said that grants would become accessible to further areas as the floods affected them and encouraged Queenslanders to monitor the Queensland government website for updates.
The Queensland government said that financial assistance and grants for uninsured Australians who experienced certain loss or damage from the flood are available. Financial assistance is accessible under the jointly funded  Commonwealth/State-Disaster Relief Funding Arrangements (DRFA). The grants for uninsured Australians are income tested and they include the Essential Household Contents Grant, Structural Assistance Grant and Essential Services Safety and Reconnection Grant.
Meanwhile, Suncorp CEO Steve Johnston said in a Feb. 28 media statement that the insurance company was carefully monitoring the situation, and was ready to help their customers.
"Right now, safety is the number one priority as we continue to face significant and dangerous weather conditions, " he said. "Customers should lodge their claims when it is safe to do so, with online lodgement fast and easy. We can arrange emergency repairs, organise temporary accommodation for customers whose homes have been severely damaged and provide cash payments to make emergency purchases."
Johnston said that the next few weeks would challenge residents as they return to their homes and begin to assess the damage, but he noted that the company's staff would be ready to help them on their way to recovery.