The Australian stock market has gained momentum after experiencing losses for three sessions, with share prices of major energy and financial companies trending up.
The benchmark S&P/ASX200 index went up 92.7 points, or 1.42 percent, to 6,632.6 at 1200 AEST on July 4.
At the same time, the All Ordinaries index, which tracks the 500 largest companies listed on the Australian Stock Exchange (ASX), increased 94.9 points, or 1.41 percent, to 6,815.3.
The gains came following a solid session on the New York Stock Exchange on July 1, with all three main indices ending higher ahead of the July 4 public holiday.
The financial sector led the gains in the ASX as the stock prices of the Big Four banks–Commonwealth Bank of Australia, ANZ, Westpac and National Australia Bank–climbed by 1.8-2.3 percent.
Investors' sentiment remained stable ahead of the next Reserve Bank of Australia's board meeting on July 5, where markets expected another 0.5 percent rise in the cash rate.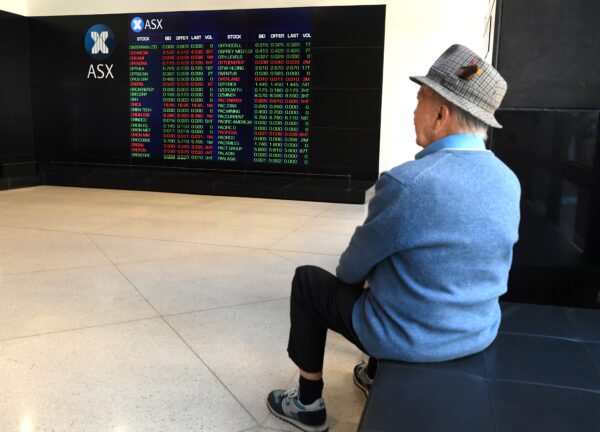 Meanwhile, a two percent increase in oil prices over the weekend due to supply concerns caused energy stocks to rally.
In particular, the share prices of leading oil producers Woodside and Santos both rose by three percent, while Beach Energy's were up 1.5 percent.
Mining Shares Remain Mixed
In comparison, mining stocks were mixed. While Australia's largest mining company BHP dropped 0.8 percent, its rivals Rio Tinto and Fortescue Metals experienced one percent growth each.
Gold producers enjoyed a robust session as Newcrest, Northern Star, and Evolution were up between 1.5 and three percent.
Moreover, the market received a further boost from the healthcare sector, with share prices of Resmed, CSL and Ansell going up by one to three percent.
On the losing side, stocks of Magellan Financial fell sharply by more than 5 percent after reports emerged that a top sales executive would leave the investment company.
Likewise, Link Administration's shares were down 1.6 percent to $3.74 (US$2.56) following its decision not to recommend a lowered takeover bid from Canadian legal technology company Dye & Durham to shareholders.
As of July 4, the Australian dollar was buying 68.34 U.S. cents, up from 68.3 cents on July 1.