Australian shares edged higher on the morning of May 23 after election results showed that the centre-left Labor party was getting closer to achieving the 76 seats needed to form a majority government.
As of noon on May 23, the benchmark S&P/ASX 200 stood at 7,165.4, representing a gain of 19.8 points or 0.28 percent. Additionally, the All Ordinaries index rose 25.8 points, or 0.35 percent, to 7,416.8.
The Australian material sector appeared to be the largest winner, with the S&P/ASX 200 Materials index going up 1.56 percent to 17,556.8.
In addition, Fortescue Metals' share prices rose 3.8 percent to $20.92 (US$14.83), Rio Tinto's were up 1.9 percent to $110.40, and BHP's increased 2.2 percent to $48.20.
However, mixed results were observed in other industries. For example, while the benchmarks for financials, tech, health care, and utilities went down by around half a percent, energy's index increased by 0.9 percent.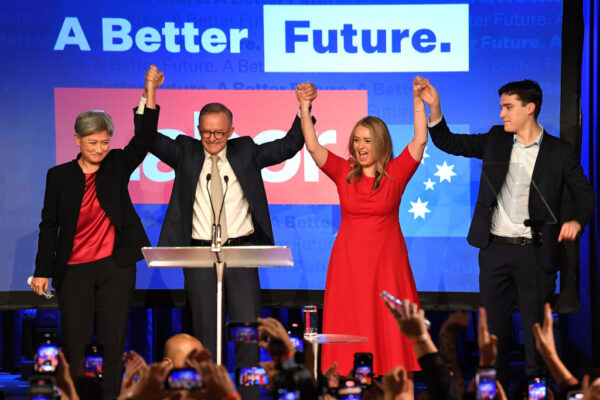 Codan and Elders were among the best performers in the market as earnings updates showed that the two companies achieved a double-digit gain.
Elders' share prices climbed 11.68 percent to $15.3, reaching a record level. This came after the agriculture company declared it had outperformed in the six months to March 31 and lifted its interim dividend by 40 percent to 28 cents per share.
Rising demand for fertiliser and crop protection products and high cattle and sheep prices were among the favourable factors that contributed to the company's performance during the reported period.
"The outlook is bright for the remainder of 2022 for Elders, its shareholders and its customers," chief executive Mark Allison said.
At the same time, the share prices of communication and mining technology supplier Codan soared 13.5 percent to $7.66 following the announcement that the company's profit was expected to reach $100 million in the 2021-2022 financial year.
"Our decision to invest in inventory rather than let customers down has proven to be the correct one," Codan said, adding that its two acquisitions in 2021 have produced benefits.
Meanwhile, Star Entertainment Group, which owns Star Casino, experienced a 0.6 percent drop in share prices to $3.09 after the gambling company announced the replacement for the incumbent CEO John O'Neill.