Calls to boycott China's 2022 Winter Olympics were echoed by Australian politicians as ethnic groups rallied in five Australian cities on June 24, urging the Morrison government to take action against Beijing—the winning bidder for the 24th Winter Olympic Games—for squashing freedom and committing genocide against cultural and religious minorities in China.
Coordinated by the Tibetan community, "No Beijing 2022" protests rallied in over 50 cities worldwide, echoed by Uyghur, Hong Kong, Chinese, and Burma (also known as Myanmar) communities. The organizer named June 23, 2021, normally known as Olympic Day, as the "Global Day of Action."
In the southern hemisphere, simultaneous rallies were firstly held in Australian megacities, including Canberra, Sydney, Melbourne, Brisbane, and Adelaide.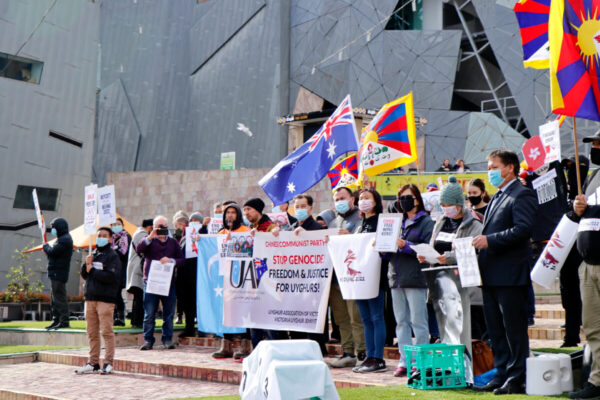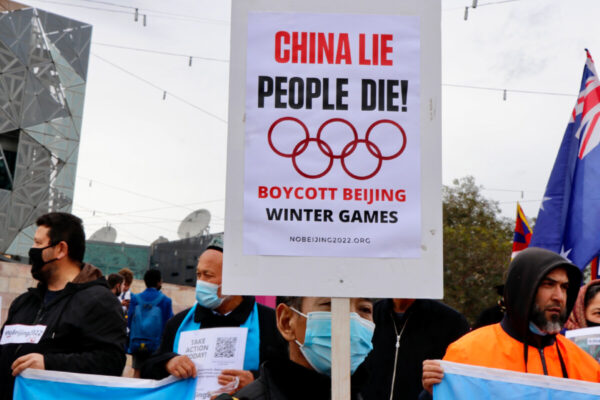 In July 2015, the International Olympic Committee (IOC) announced Beijing would host the 2022 Winter Olympics. Yet the Chinese Communist Party's (CCP) brutal human rights abuses have called into question its legitimacy as the host.
"They don't deserve it. They are the worst human rights abusers," said one of the organizers from the Tibetan Community, at a rally.
Some crowds called out the message: "No gold medal is worth more than human rights."
Support from the Parliament
On Wednesday, hundreds of protesters were seen holding up self-designed display panels or presenting banners calling for a boycott of the Beijing Winter Games, joined by Australian senators.
"It is unacceptable that the world community should be gathering in Beijing giving that regime the sort of recognition it does not deserve," said Tasmanian Liberal Senator Eric Abetz at the rally outside Parliament House in Canberra.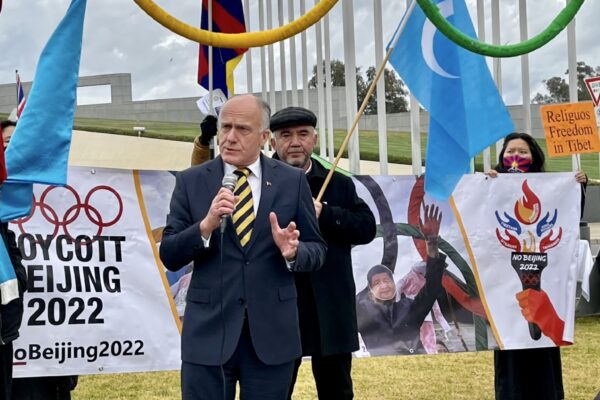 German-born Abetz drew a historical comparison between the 1936 Berlin Olympics and the 2022 Winter Olympics, from which "the similarities are spooky."
He urged freedom-loving countries to stand by a firm stance in global solidarity, after learning "a very hard lesson" by not dealing with the 1936 Olympics under Nazi authorities.
"Let the world not make the same mistake again in 2021 and 2022, by going along to an Olympics, which will be used for propaganda purposes and to cover up the egregious human rights abuses. "
South Australian Independent Senator Rex Patrick said the Australian government must stand up and make sure the CCP understands that we do not accept its human rights abuses when freedom is stripped or threatened for Chinese minorities, Taiwanese, Hong Kong people, and even Australian journalists and citizens in China.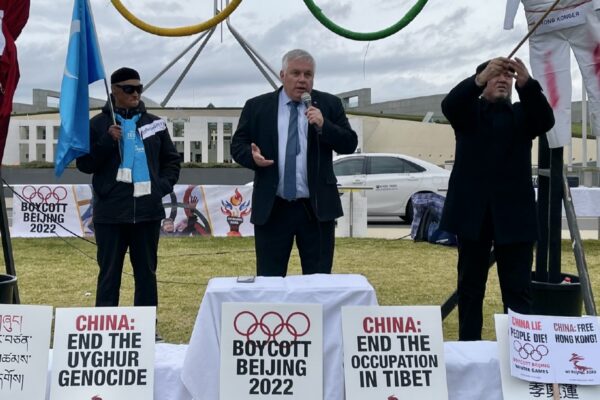 "We always try and keep politics out of the Olympics," said Patrick. "[But] the Chinese Communist Party will use this in a promotional way, as an endorsement of the way in which they operate. And that is just not acceptable," he added.
Although glorifying Beijing's human rights record by supporting the Olympics is the very last thing people want to do, he said it should be a country-level decision.
"We don't want to have a situation where the burden is placed upon our athletes to make decisions individually. This ought to be a decision for government, it is not a hard decision at all."
Failed Good Faith
A good faith attitude toward Beijing's human rights record has failed, said victims of the regime.
In July 2001, Beijing was selected over Toronto, Paris, Istanbul, and Osaka to host the 2008 games. One of the deciding factors was China's promise to develop human rights in the country, including the removal of restrictions on media freedom.
However, both Chinese and foreigners have found the opposite.
On June 23, another protest was held at Circular Quay in Sydney, where the Australian Olympic Committee head office is based.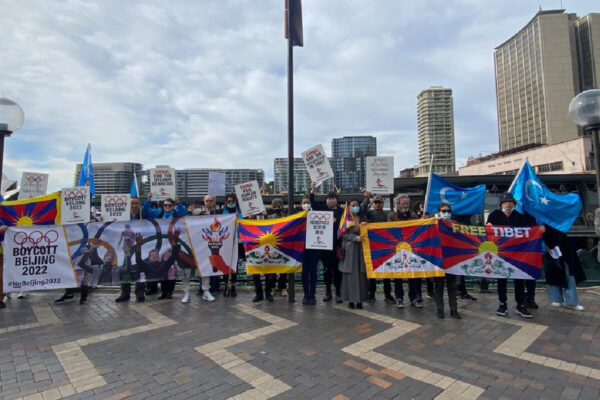 "We are here because the International Olympic Committee has failed us," said Kyinzom Dhongdue, speaking at the rally on behalf of the Australian Tibet Council.
"The International Olympic Committee, by allowing China to host the Beijing Olympics 2022, has put its profit above principles," she said.
In Melbourne, Alim Osman, president of the Uyghur Association of Victoria, said that Beijing has proved that granting them the Olympics in 2008 was not a "force for good" nor did it have a positive impact on human rights in China. "The IOC was dead wrong," he said.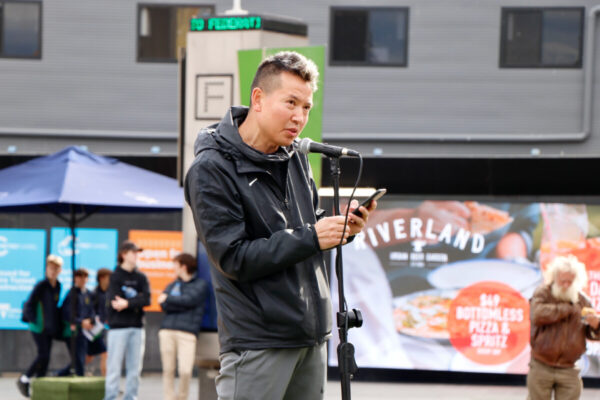 "China not only failed to improve its human rights record, but an emboldened Chinese communist party embarked on a sweeping campaign of repression that has now reached to a systematic genocide," said Osman, adding that 1.8 to 3 million Uyghurs and other Turkic people are being arbitrarily detained in the regime's so-called "re-education camps."
Learn What Happened: 'Good People Owe It'
"All good people owe it to the victims of communism to learn what happened to them," quoted Wing Tang, a Hong Kong Australian at the rally, from Dennis Prager, an American radio talk show host and columnist.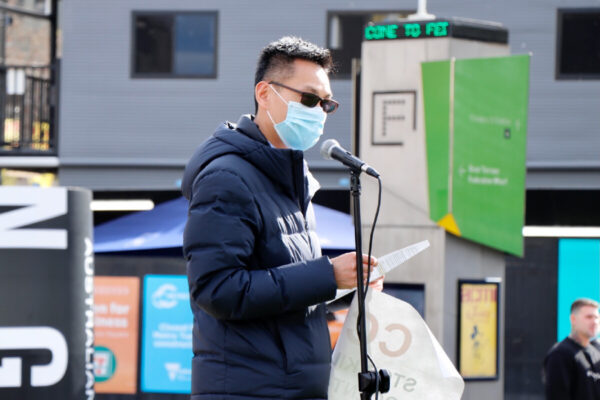 "Even worse than being murdered or enslaved is a world that doesn't even know that you were," said the quote.
That suppression has just swept away the freedom and plurality of the press in Hong Kong.
Apple Daily, one of the few independent pro-democracy media outlets in Hong Kong, will halt its operations by midnight on June 25, following the office being raided and staff arrested by police under a new national security law.
"Just for our existence and just for remembering who we are, for that alone, our peoples have been subjected to genocide, confinement, mass rape, and all atrocities unimaginable," Hong Kong youth Max spoke before the crowd.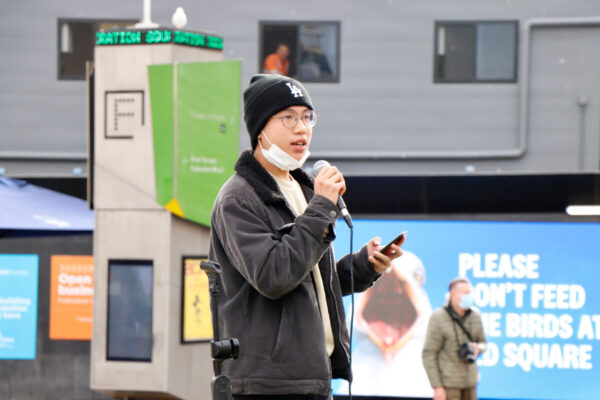 "We are far past the point where we could've just stood aside and waited," he said.
On the same day, 16 civil society groups in Taiwan urged the government to withdraw from participating in the 2022 Beijing games unless the host country was reselected.
So far, lawmakers from 10 countries and the European Union have proposed to boycott Beijing's 2022 Winter Olympics, supported by the Inter-Parliamentary Alliance on China, declaring the world "does not condone and will not whitewash these ongoing crimes" by the Chinese regime.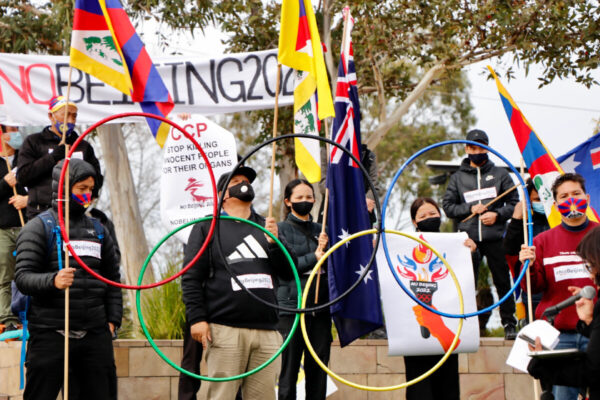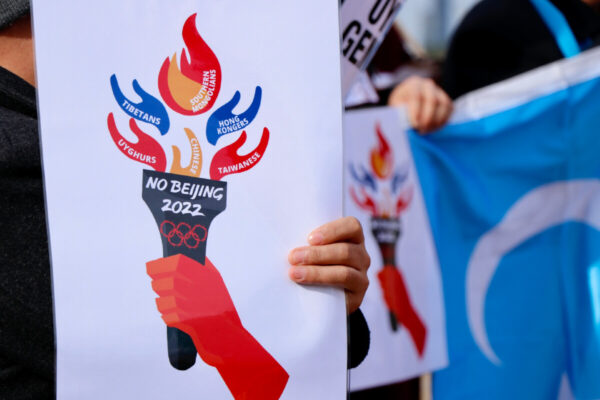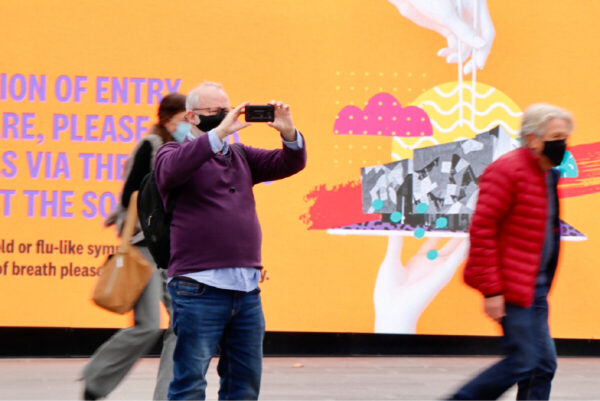 Rui Li contributed to this report.