The Australian Upper House has voted to reject Critical Race Theory (CRT) from the national curriculum after the new proposed curriculum gave priority to teaching the culture, perspectives, and history of indigenous Australians across all subjects, including maths.
The motion, put forward by One Nation's Pauline Hanson, passed narrowly with a 30-28 vote. The Liberal, National, and One Nation parties voted in favour, while Labor, the Greens, and independent senator Rex Patrick opposed the motion.
CRT, which has gained international prominence from its rising presence in America, is an ideology rooted in the Marxist theory of class struggle, but with a particular focus on race. It teaches that societies like Australia are built on systems that are inherently racist.
The draft curriculum came under harsh criticism after it was revealed that all references to Australia's democratic and Judeo-Christian heritage were erased.
Senator Hanson said CRT's divisive teachings had no place in Australian classrooms and children deserve education, not indoctrination.
"Thanks to One Nation, the Government has been sent a strong message and is now on the record rejecting critical race theory," Hanson wrote on Facebook.
"Now the fight is on to make sure the Government keeps its word and keeps our children's schools free of this type of divisive, radical left-wing indoctrination."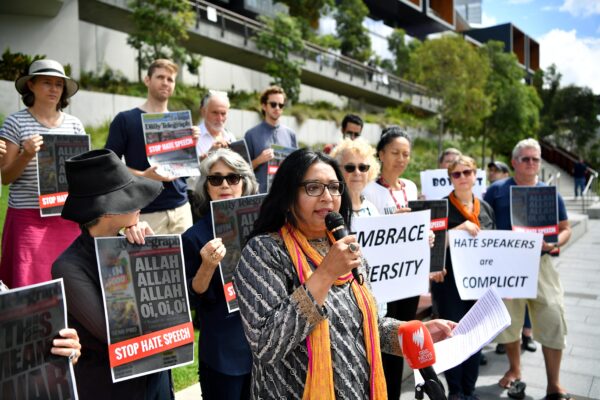 The Greens party's anti-racism spokesperson Senator Mehreen Faruqi, who voted against the motion herself, labelled it a "far-right hate."
"Critical race theory is basically a study of systemic racism. But it has become a bogeyman for the far-right—first in the US, now here—in their fear-mongering about anti-racism and racial justice," Faruqi said in a statement.
"The government cannot viably claim to be taking far-right hatred seriously when they fall in line behind crap like this."
A national debate in the United States around the teaching of CRT has recently arisen, with even Former President Donald Trump chiming in to urge lawmakers and parents against the "anti-American" indoctrination.
"The key fact about this twisted doctrine is that it is completely antithetical to everything that normal Americans of any color would wish to teach their children," Trump wrote in an op-ed.
An earlier poll by the Institute of Public Affairs found that a majority of Australians reject CRT and identity politics in the classroom.
Australia's draft curriculum is open for public feedback until July 8.