New South Wales (NSW) Premier Dominic Perrottet has delayed the call to extend emergency health powers until next year.
NSW Health Minister Brad Hazzard pushed for the extension of the temporary COVID-19 emergency powers until 2023. The proposal was on the back of a recommendation by Chief Health Officer Kerry Chant.
According to The Australian, several MPs during the Coalition party room meeting contested the proposal.
Perrottet stepped in and said that he would consider extending or modifying the provisions over the summer break.
"Any health provisions going forward will be only those that are necessary," Perrottet said today. "There will no doubt be provisions that need to be extended, but it's working through what's necessary."
The premier said he wanted to make sure they didn't have a "heavy-handed government" but would be committed to extending health provisions that are deemed "absolutely necessary."
"I, like anyone, wants to make sure that we have government out of the way," Perrottet said. "But at the same time, we've got to keep the protection, the health care of people right across our state, and I'll work through that with the health minister."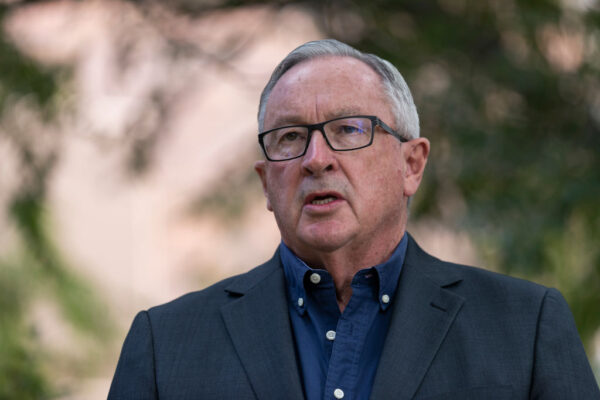 He later added that neither the government nor the police wanted to live in a police state.
Current emergency health power provisions are in place until early-2022, with Parliament scheduled to return in February.
Hazzard denied suggestions that he was looking to expand powers for the health minister.
"Far from granting additional powers, the powers are exactly the same as exist now and are simply tweaks on timing for two provisions in the massive Public Health Act," Hazzard told the AAP in a statement.
Perrottet's decision comes after the strong opposition in Victoria to Premier Daniel Andrews' proposed Pandemic Management Bill that saw thousands of Victorians protest on Saturday, and smaller protests continue on the steps of the state's Parliament holding "Kill the Bill" signs overnight.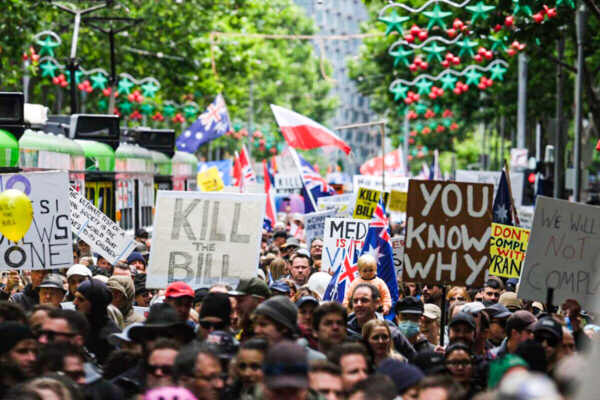 Federal Treasurer and federal MP for Victoria Josh Frydenberg joined the increasing number of voices against the Andrews' Pandemic Bill.
"I don't agree with Daniel Andrews Pandemic Bill. It's overreach & has rightly been condemned," Frydenberg said in a Twitter post.
The bill grants unprecedented power to the premier, who will be able to declare and extend a state of emergency for three months "indefinitely."
Authorised officers can also enter a premise without a warrant and arrest a person deemed to be a "serious risk to public health."
It would also give the state government the powers to restrict movement, ban public gatherings, close businesses or order quarantine requirements.
Henry Jom contributed to this article.