Australian politicians are seeing a rise in death threats and abuse, as COVID-19 health mandates cause increasing levels of unrest around the country.
Northern Territory Chief Minister Michael Gunner has said he and his young family have been targeted by death threats via social media early on Thursday morning. This follows a similar set of threats rece=ieved by the territory's leader in October.
Gunnar who made public the threat said the troll stated: "We are going to hunt you and your family down. Making people take a vaccine is illegal and forcing it down their throats is illegal."
The cyberbully also threatened to kill Gunner's child.
During a press conference on Wednesday, a visibly shaken Gunner said that this was not the first time he'd received threats, ABC News reported.
"I have [received death threats] on a number of occasions, "Gunner said. "Not just me, my family."

Other politicians have been subject to similar abuse.
Western Australian Premier Mark McGowan noted early this month that he had received threats of sexual assault and death threats targeting his office staff and himself.
"There's been death threats, there's been threats to rape my staff, there have been people threatening to bomb my office," WA Premier Mark McGowan told reporters on Nov. 17.
While NT Health Minister Natasha Fyles confirmed she had also been targeted.
Fyles said that when a person decides to become a member of parliament, it's to be active in their community and to represent the community they're passionate about. People don't expect these things to occur, but unfortunately, it comes with the job, and she has received threats during her time in office.
"It's incredibly concerning, particularly for your family," she said. "They don't choose to live this life."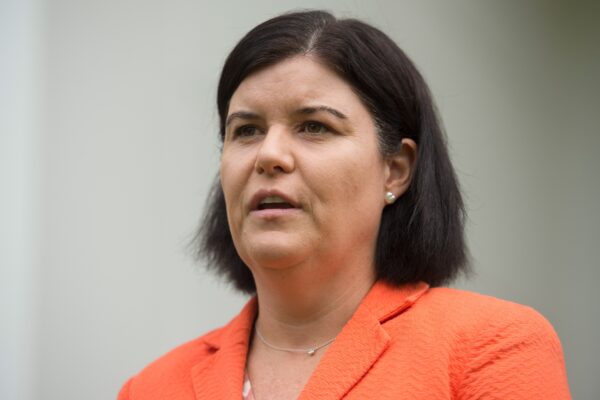 She also confirmed that she has received more threats since the vaccine mandates were implemented.
However, it's not only politicians who are implementing COVID-19 restrictions and vaccine mandates that have been targeted.
In a Facebook post on Nov. 30, Federal Member for Dawson, QLD, George Christensen,  said that he had been subject to a death threat for opposing pandemic restrictions.
"This month, there's been a lot of mention in the media of death threats against politicians who are "pro-pandemic restrictions," Christensen said.
"In the past week, my staff were called by an individual who threatened to burn my office down while another directly threatened to kill me. Both were people who were angry at me being against pandemic restrictions."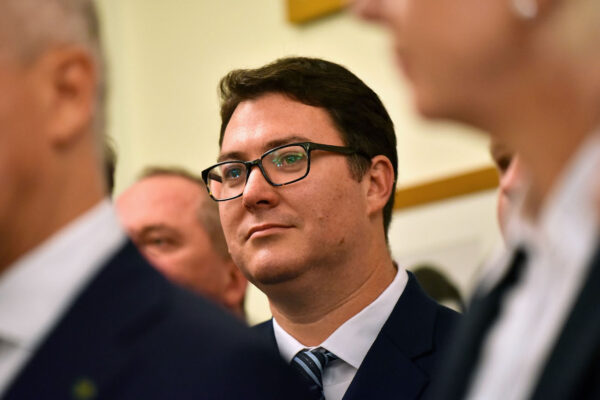 The news of the increasing online threats to politicians from both sides of the health mandate debate comes as the Australian government moves to introduce new legislation that forces social media platforms to disclose the identities of online trolls.
If passed, the new legislation would become one of the worlds strongest laws on online trolling, with social media companies considered publishers and held liable for defamatory comments posted on their platforms. However, the companies can avoid liability if they reveal the identity of individuals accused of defamation, which would allow legal proceedings to commence against the individual responsible for the trolling.
Announcing the proposed legislation on Sunday, Australian Prime Minister Scott Morrison said that the online world should not be a wild west "where bots and bigots and trolls and others can just go around anonymously and harm people and hurt people, harass them and bully them and sledge them."
"Free speech is not being allowed to cowardly hide in your basement and sledge and slur and harass people anonymously and seek to destroy their lives. That's not freedom. That's cowardice. And there's no place for that in this country," he said.
Under the regulation, companies would have to establish not only a new complaints reporting system to address defamatory remarks, but it may also mean new and existing users would have to provide identity documents to use services like Facebook or Twitter. It is also unclear what the parameters are around designating an individual as a "troll."
However, the new laws have been met with concerns it would take the onus away from social media giants themselves regulating the online environment.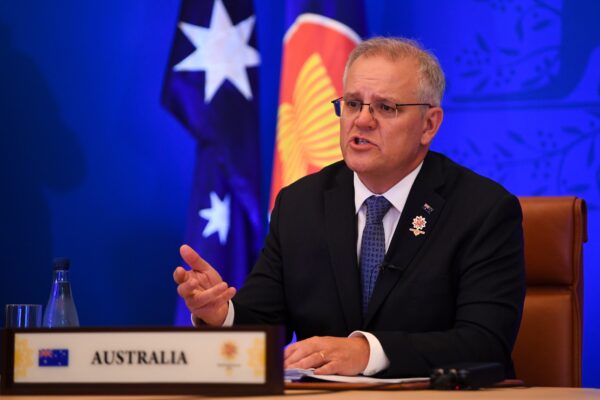 Reset Australia—the Australian branch of a think tank focusing on digital threats to democracy—has said that harmful and sensationalist claims made online were often perpetuated by social media giants' attention-based business model.
"Social media companies promote, amplify and profit from hate—catching trolls won't end online hate," Executive Director of Reset Australia Chris Cooper said.
"Forcing social media companies responsible for coughing up the identity of individuals does not hold the platforms accountable for their profit-making amplification that enables that content to go viral."
Cooper also pointed out that such powers would remove the shield offered to individuals, such as whistleblowers, who speak out against the government or its officials.
"Online anonymity does protect trolls from accountability, but it also is an important tenet of a free and open internet that protects critics of the powerful which can hold leaders accountable," Cooper said.
A similar sentiment had previously been expressed by Twitter's public policy director for Australia and New Zealand, Kara Hinesley, who argued that several groups at risk included journalists, whistleblowers, human rights defenders, and dissidents.
"Anonymity can be a form of protection and a critical tool for people," Hinesley said, reported ZDNet.
Hinesly also said there was no apparent connection between anonymity and abusive behaviour online, citing research published by Twitter in August revealing that of those accounts suspended for hurling racial abuse at three black members of an English soccer team after a loss, 99 percent were not anonymous.
"It's not clear that anonymity is the primary driver of abusive and antisocial behaviour online. It's even less clear that requiring government identification for social media would do anything to fix the situation," she said.