Police are investigating parties involved in violent attacks at last year's pro-Hong Kong rallies at the University of Queensland (UQ).
Queensland Police confirmed with The Epoch Times that an investigation is underway into "common assault" and that police are in the process of identifying two "unknown suspects."
The investigation is related to a major incident on UQ grounds on July 24, 2019, when ongoing rallies in support of Hong Kong's anti-Chinese Communist Party and pro-democracy protests turned violent as pro-Beijing students arrived.
I can announce this morning that Queensland Police have launched an ongoing criminal investigation into Brisbane Chinese Consul-General Xu Jie's efforts to incite and direct political violence against Australian citizens. A vindication for the rule of law.

— Drew Pavlou 柏乐志 (@DrewPavlou) June 24, 2020
Police were subsequently called in to separate the groups.
The Chinese Consul General of Brisbane published an official statement on the consulate's website accusing the pro-Hong Kong protestors of "anti-China separatist activities."
The consul general also applauded the "patriotic behaviour" of pro-China students. Pavlou revealed that after the protest, he received "hundreds" of death threats, some sent to his private residence.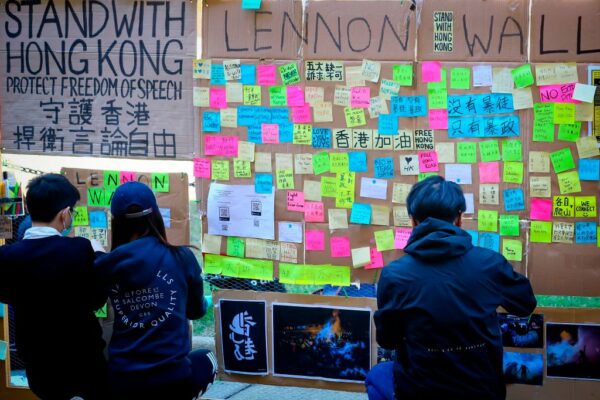 On Nov. 22, 2019, Pavlou's lawyer Mark Tarrant filed for a protection order with the Brisbane Magistrate's Court against the consul general alleging that his actions incited further violence. The matter will be heard on July 24.
The incident attracted the attention of U.S. ambassador to Australia, Arthur Culvahouse Jr., who called on the federal government to take stronger action against alleged Chinese harassment.
Speaking on national television on Dec. 12 last year, Culvahouse said that he learned from Foreign Affairs Minister Marise Payne the Chinese consul general in Brisbane had encouraged Chinese international students to harass pro-Hong Kong students at UQ.
Payne made a public statement reprimanding "foreign diplomatic representatives" who failed to respect Australians' right to free speech and peaceful and lawful protest just days after the protest.
Pavlou's barrister, Tony Morris QC, recently filed a lawsuit in the Supreme Court against the university, Vice-Chancellor Peter Hoj, and Chancellor Peter Varghese, seeking damages of $3.5 million.
It follows a two-year suspension handed down to Pavlou by UQ on May 29 over allegations of misconduct.