Law enforcement has struck a "heavy blow" against "industrial-scale" organised crime—netting bikies, mafia members, and even reality TV stars—in a globe-spanning sting operation involving 9,000 officers from Australia, Europe, and the United States.
Key to the operation was the deliberate rollout of an encrypted messaging app to the criminal underworld that gave police access to secret communications between syndicates.
"Today, the Australian government, as part of a global operation, has struck a heavy blow against organised crime—not just in this country, but one that will echo around organised crime around the world," Australian Prime Minister Scott Morrison told reporters on Tuesday EST.
"This is a watershed moment in Australian law enforcement history," he added.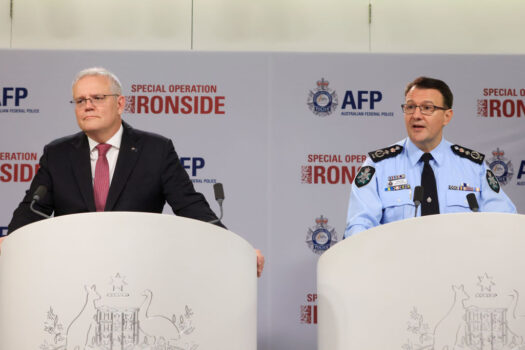 Prime Minister Morrison, along with Home Affairs Minister Karen Andrews, FBI Legal Attaché at the U.S. Embassy Anthony Russo, and Commissioner of the Australian Federal Police Reece Kershaw, fronted a press conference to outline the details of Operation Ironside.
Established in 2018, the operation, which spans 18 different countries, netted 224 offenders over several years on 526 charges in Australia. More arrests are expected.
Subsequent press briefings will be delivered hours later by Europol and the FBI in San Diego, California.
Australian police meanwhile seized over 3.7 tonnes of drugs, 104 firearms and weapons, and around $45 million in cash.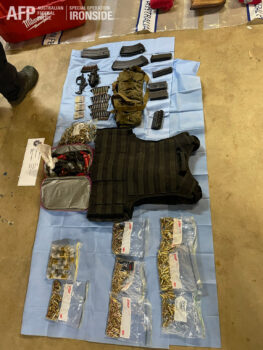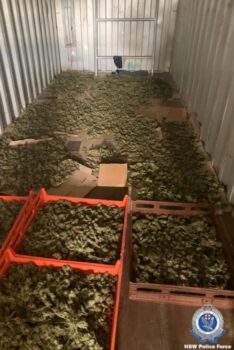 Law enforcement was also able to foil 21 organised murder attempts. One contract involved a family of five and was to be committed with a machine gun while the family were visiting a café.
Over 4,000 law enforcement officers in Australia were involved, including Australian Federal Police (AFP) officers and state and territory police.
"Ironside has arrested and charged, who we allege, are some of the most dangerous criminals to Australia," AFP Commissioner Reece Kershaw told reporters. The sting saw officers apprehend members of outlaw motorcycle gangs, Australian-based Italian mafia, Asian crime syndicates, Albanian gangs, and even reality TV stars Sopiea Kong (Ninja Warrior) and Samuel Minkin (The Bachelorette)
"We allege they've been trafficking illicit drugs into Australia at an industrial scale," Kershaw said regarding the gangs.
"Sadly, criminal gangs are targeting Australia because it is one of the most profitable countries in the world to sell drugs, and for three years, this operation has been covert."
A 'Crystal Ball' into the Underworld
The key to the operation was the secret rollout of a new platform called ANoM to criminal syndicates by law enforcement. ANoM was developed by the FBI, while the AFP provided the technical ability to decrypt communications.
Australian drug kingpin Hakan Ayik was revealed to have unwittingly distributed the app to fellow criminal associates, including Mexican cartels, Asian triads, and outlaw motorcycle gangs.
According to an AFP statement, the app grew organically and became popular in the underworld because criminals were "confident of the legitimacy of the app" because high-profile individuals, such as Ayik, vouched for its integrity.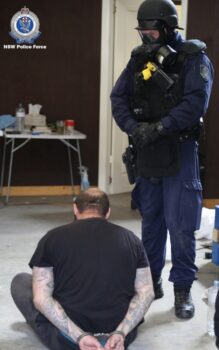 Commissioner Kershaw conceded that Ayik was likely a marked man and urged him to turn himself in.
For years, ANoM provided law enforcement with insight into the wheeling and dealing of underworld figures.
New South Wales Assistant Commissioner Stuart Smith said the system was like "peering through a crystal ball" into the mindset of organised crime, he told reporters.
As of Tuesday, the app was shut down with Commissioner Kershaw citing a "legal timeframe on this operation."
"Let me be clear. When you get access, and it will come out in court, you'll see that all they talk about is drugs, violence, hits on each other, innocent people who are going to be murdered," Kershaw said.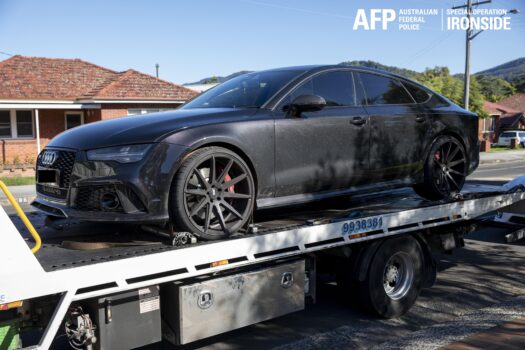 "It would be like, 'I need 1,000 kilos at this price.' Very brazen. We haven't seen it done like that. No attempt to hide behind any kind of codified kind of conversation," he added.
Criminal figures also turned on each other once arrests were made.
"They actually do a lot of business behind each other's backs, including the presidents of various groups and organisations for personal wealth," he said.
"Because there's no doubt going to be some tension within the whole system about who owes what drug debt and so on. So that was pretty brazen to see that they were actually disloyal to their own groups."
The Commissioner conceded that this sting operation was just the beginning, revealing that the app allowed law enforcement to identify just 5 percent of encrypted communications used by underworld figures, around 1,600 to 1,700 in Australia and 9,000 globally.