Australian Prime Minister Scott Morrison said U.S. President Donald Trump requested contact details when the two leaders spoke over the phone last month. The call has been interpreted by some Trump opponents as an example of the president pressuring allies to cooperate with an ongoing probe into the origins of the Trump-Russia probe.
Australia reached out to the United States in May to offer its assistance in the American investigation into the origins of the FBI's probe into Russian interference in the 2016 election, a scandal-laden inquiry widely known as "Spygate."
Trump and Morrison spoke in September in a call Morrison on Oct. 2 described as a "fairly uneventful conversation."
"The president contacted me and asked for a point of contact between the Australian government and the U.S. attorney, which I was happy to do on the basis that it was something we had already committed to do," Morrison told Sky News.
"It would have been, I think, frankly more surprising had we chosen not to cooperate."
"I've had many conversations with the president and it was a very brief conversation and it was not one that I'd characterize as being laden with pressure; it was a fairly polite request for something the Australian government had already made pretty clear we were happy to do," Morrison said.

After the contact details were shared, the leaders discussed the prime minister's trip to Washington.
The matter was not discussed again until Morrison visited the American capitol in late September.
Trump's opponents have pushed for the transcript of the Australian call to be released, as the White House did recently with the transcript of a call between Trump and Ukrainian President Volodymyr Zelensky after an anonymous person filed a complaint against Trump over that call.
Trump asked Zelensky to look into Crowdstrike, a technology firm that was hired by the Democratic National Committee, to probe what happened to its computer network after an alleged hack, and brought up how former Vice President Joe Biden admittedly pressured then-Ukrainian President Petro Poroshenko in 2016 to oust a prosecutor in charge of the probe into Ukrainian energy company Burisma.
Biden's son, Hunter Biden, sat on the board of Burisma from 2014 to 2019.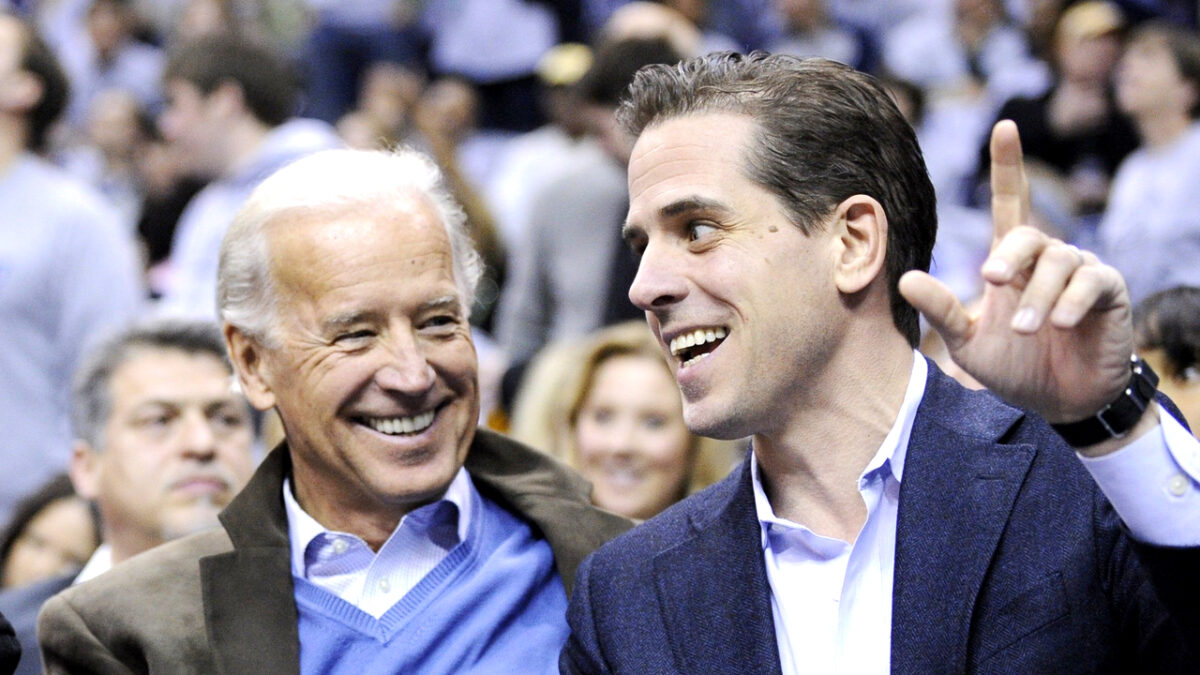 Australian Foreign Minister Marise Payne said it's up to the United States to decide if the Morrison-Trump call transcript will be released.
Trump has defended his actions amid an impeachment inquiry launched by House Democrats following the Zelensky call.
Late Tuesday he asserted that what's happening "is not an impeachment, it is a coup."
The so-called Spygate scandal has consumed American politics for years. The probe into alleged Russian interference in the 2016 election focused on Trump and his campaign amid accusations of collusion with Russian actors.
Special counsel Robert Mueller concluded his 22-month investigation in March, finding insufficient evidence to establish that Trump or anyone on his campaign cooperated with Russia to influence the 2016 election.
The probe's origins remain murky and Attorney General William Barr is among those investigating how it started.
Barr said in May that his initial efforts to look into the origins of the Trump-Russia investigation raised more questions than answers.
"I assumed I'd get answers when I went in and I have not gotten answers that are well satisfactory, and in fact probably have more questions," Barr said. "some of the facts that … I've learned don't hang together with the official explanations of what happened."