Australian Prime Minister Scott Morrison has declared that social media companies should be held accountable for any harm done when anonymous users post "their vile rubbish" on their sites.
"They're publishers, not just platforms," he said, referring to social media companies.
Morrison made his remarks on Thursday ahead of his trip to the Group of 20 (G20) leaders summit in Rome, where he will urge world leaders to take up the issue with social media giants.
The prime minister told reporters in Canberra that he wants the rules that apply in the real world to apply in the digital world in regards to harmful comments made online by users.
"Particularly when they allow people to anonymously go on their platforms and publish their vile rubbish," Morrison said.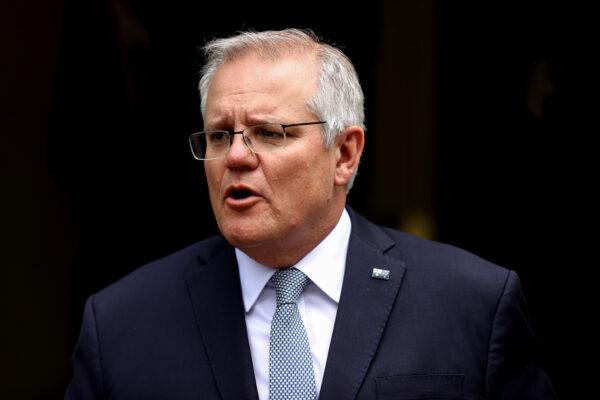 "Whether that is to bully a young girl or target people online, or to push … defamatory statements out against people, and to do so anonymously with impunity.
"That's not freedom of speech. That's just cowardice.
"We cannot have that thrown up on our social media platforms to Australians in this country," he said.
He pointed to a global leaders statement released at a G20 conference after the Christchurch massacre, which led to action on terrorists not using social media broadcasts "as a weapon."
Now he says that social media is still being used as a weapon in other ways. "They're still being used as a weapon right now, destroying the mental health of our young people, destroying lives," he said.
His comments come as the federal government this week released draft laws that seek to implement new laws to protect the privacy of teenagers and children using social media platforms.
The legislation would require platforms to obtain parental consent for users under the age of 16 and introduce a range of stricter penalties for not protecting children.
"Australia is leading in this area, and I'll be raising that with other G20 leaders when I'm there because we have to go further than we are now," Morrison said.