Australian Prime Minister Scott Morrison has condemned the suicide bombings in Kabul which killed a number of Afghan civilians and 13 U.S. Defence Force personnel.
The Pentagon confirmed the attacks involved explosives being set off by a suicide bomber near Abbey Gate of Hamid Karzai International Airport, and another at the Baron Hotel. The bombings were followed by gunfire from ISIS members.
The prime minister said he conveyed sentiments of deep sadness on behalf of Australians to U.S. President Joe Biden by letter on Friday morning.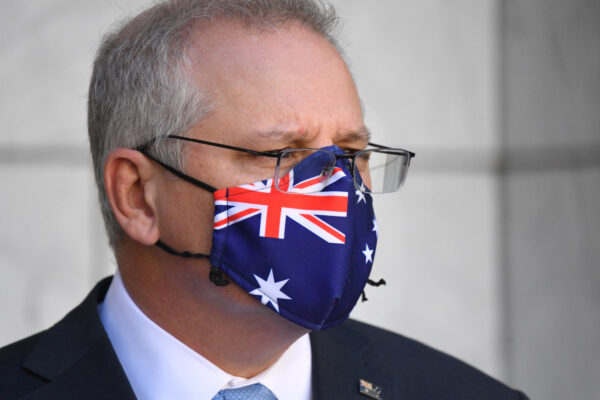 "Australia condemns the evil, the calculated, and inhuman attacks that were undertaken in Kabul overnight on the innocent and on the brave," Morrison told reporters from Parliament House in Canberra on Friday. "We join with our American and Afghan friends in mourning their terrible and awful loss."
"We are especially mindful of the reported 13 U.S. Defence Force personnel who were murdered at the Abbey Gate at HKIA. A gate at which Australian Defence Force personnel stood only hours before," he said.
Morrison said the U.S. service personnel were devoted to protecting life, "but lost their own in providing a pathway to freedom for others."
Australia successfully completed its evacuation operation—of about 4,100 people—from Kabul not long before the attack took place.
No Australian defence or public service personnel were injured, however, the country's Department of Foreign Affairs and Trade was unable to confirm if any Australians had been affected by the explosions, Foreign Minister Marise Payne said.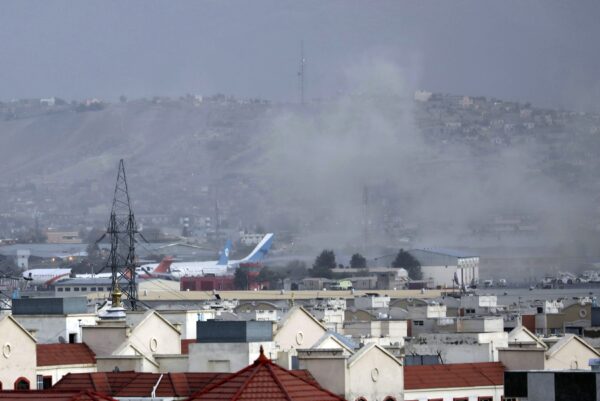 Payne announced new travel advice that Australian evacuation flights from Kabul had ceased.
"Do not travel to the airport. If you're in the vicinity, move to a safe location," she said, adding that the official travel advisory provided thee contact details of consular officials.
"I encourage those who are in Kabul who have not registered with the Department of Foreign Affairs and Trade to register," she added.
The foreign minister paid tribute to Australian troops and officials who carried out what she described as "one of the largest humanitarian airlift operations" in the country's history.
Many of those evacuated remain in the United Arab Emirates (UAE), with repatriation to Australia being arranged. Morrison said he spoke to UAE Crown Prince Mohammed bin Zayed overnight to thank him for the support.
"I want to commend all of those who are part of that operation on the ground, be they wearing uniforms, or be they civilians in our public service," Morrison said. "I wanted to commend them for their bravery, first and foremost; for their sacrifice."
Defence Minister Peter Dutton did not rule out sending defence forces back into Afghanistan if allies, the United States and the United Kingdom, requested it.
"We will see what the Americans have to say in coming days. The focus at the moment is on making sure that the Americans, the Brits and those that remain in Kabul can be uplifted safely. That is the only focus at the moment," Dutton said.
He thanked U.S. forces, saying Australia could not have recovered a single person without the efforts of U.S. personnel who secured the airport.