An Australian parliamentary body has called for Taiwan to join the Trans-Pacific Partnership over China, issuing an ultimatum to the communist regime to end coercive trade measures and re-establish engagement with Australia before it can enter the trade bloc.
Ted O'Brien, chair of the trade subcommittee of the Joint Standing Committee on Foreign Affairs, Defence, and Trade, said Australia supported the expansion of the 11-nation Comprehensive and Progressive Trans-Pacific Partnership (CPTPP) to include Taiwan, South Korea, and the United Kingdom.
"Only aspiring economies that support an open, transparent and stable trading environment, and those that demonstrate an ability and willingness to meet the agreement's high standards should be considered," O'Brien said in a statement announcing that the committee had concluded its inquiry and was tabling its formal report to Parliament for the government to legislate on.
"The UK was the first to apply to join the CPTPP, and the process it's going through can be a template for other future aspirants," he added, saying Australia should not only facilitate Taiwan's addition to the trade pact but also negotiate a bilateral free trade agreement with the self-governing democratic island of 25 million people.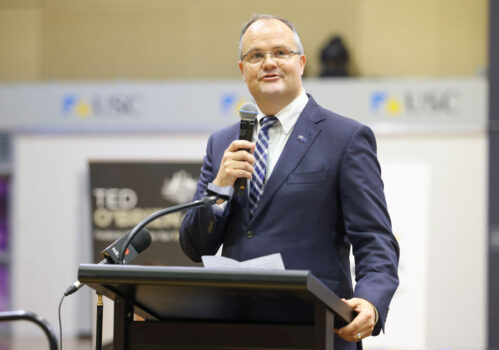 "A lesson from our experience with the UK is that benefits accrue from negotiating a bilateral Free Trade Agreement and the CPTPP at the same time," he said.
On China, the Committee recommended that before the Australian federal government began any process of integrating it into the CPTPP, it should work with fellow trade pact nations to push the communist regime to end its trade sanctions, re-engage in dialogue with Australian ministers, and adhere to the pact's high standards.
"The ball is in their court," O'Brien said. "It's up to China if it wishes to re-engage with Australia, and I hope it does because that would enable the discussions that are necessary to determine whether an accession process should commence."
The CPTPP was signed by 11 nations in 2018 and covers 13.4 percent of global GDP. The Committee recommended beginning informal discussions with Thailand, Indonesia, and the Philippines for joining the trade pact.
Taiwan's Bid Receives Wide Support
Support for Taiwan's accession was broad, with only the Chinese Embassy opposing it on the grounds that it was a "highly sensitive political matter."
However, former Australian Prime Minister Tony Abbott downplayed any potential outrage from Beijing, saying it was already in a "state of high dudgeon against Australia."
"I don't see that China is going to be any more upset than it already is," he told the Committee. Abbott visited Taiwan in October to help end its international "isolation" and offer support to the island's government amid military incursions into its airspace from CCP aircraft.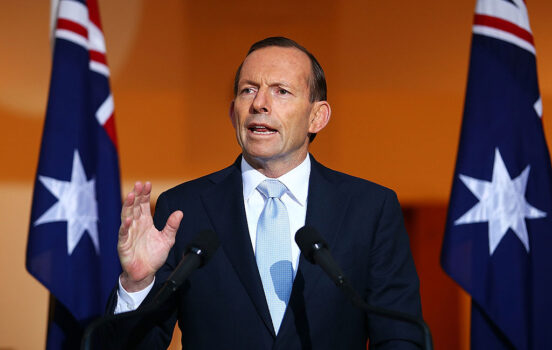 Meanwhile, Australian business groups also supported greater access to the Taiwan market.
Ash Salardini, the chief economist at the National Farmers Federation, said existing trade in red meat, dairy, fruits, and vegetables, could expand dramatically.
"I think red meat is around AU$250 million (US $178 million) and dairy is AU$100 million, but that's in the single digits in terms of the total size of that market. We are a small player at that moment in a market that could be quite big," he told the Committee. "If we are five or 10 percent of that market, there's a potential market of $3 billion to $5 billion there to compete in."
The wine industry, which saw exports to Taiwan jump 65 percent last year, said the removal of tariffs and removing technical barriers would be "highly beneficial."
Meanwhile, Lennon Chang, senior lecturer of criminology at Monash University and a representative of the Taiwanese Association of Australia, said trade was not limited to goods and extended into national security.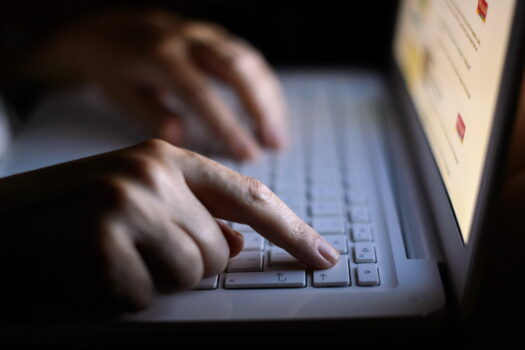 "Taiwan is always a test field for cyberattacks [from Beijing]," he told the Committee. "There are a lot of things I believe the Australian government would be able to learn from Taiwan in how to counter disinformation campaigns, how to build a better cyber capacity and cyber ability in countering illegitimate or unsolicited attacks."
Chang also cited Taiwan's record as a leading manufacturer of information and communication technology, including Taiwan Semiconductor Manufacturing Company, the world's largest chip maker, and AAC Technologies Holdings, the world's largest chip packing service provider.
Opinion Split on China's Bid
At the same time, a raft of business groups expressed optimism that China's membership of the CPTPP could spur the communist regime to abide by the pact's rules.
"Membership of the agreement by China would further enmesh China into a rules-based trading system and raise the cost of Chinese unilateral behaviour that contravenes the terms of that membership," according to David Olsson, national president of the Australia China Business Council.
Salardini said it would give Australia another shot at re-engaging with Chinese leaders.
"It would create other forums to have government-to-government dialogue as well. Even in the current situation, that could only be a good thing," he said.
However, other parties were not as hopeful.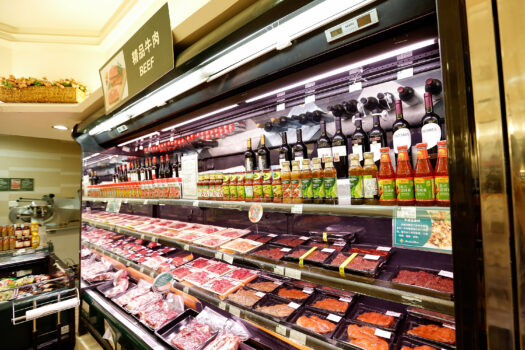 Former Prime Minister Abbott said the last thing the world needed was further integration of China into the "world economic order."
"For us to even countenance China's entry into the CPTPP while it's maintaining the current boycotts of Australian goods would be not just wrong but also a sign of weakness on our part," he said.
While Patricia Ranald, from the Fair Trade and Investment Network, said Beijing would struggle to meet basic environmental and labour requirements in the CPTPP.
"We have had very consistent criticisms of the lack of human rights and labour rights in China," she said. "We believe that China may have some difficulty in meeting even what we would regard as not the highest standards in the labour and environment chapters in the CPTPP."