Australia's opposition defence spokesperson Brendan O'Connor has affirmed Labor's commitment to the country's United States alliance and outlined some of Labor's key national security priorities if elected to government in May.
"The bond between the United States and Australia cannot be overstated. It is a connection formed through our shared beliefs, aspirations and democratic values," O'Connor said in an address to the United States Studies Centre in Sydney on March 16.
"But this friendship between our two nations goes further than similarities in our cultural identity. Our relationship with the United States is fundamental to Australia's security, sovereignty and prosperity.
"Our alliance is also critical to underpinning peace, stability and freedom in the Indo-Pacific region and beyond," he said.
The comments come as Labor responds to the Morrison government's accusations that it has a poor record on defence spending—which reached a low 1.56 percent of GDP when the party was last in government—and that Labor is weak on China.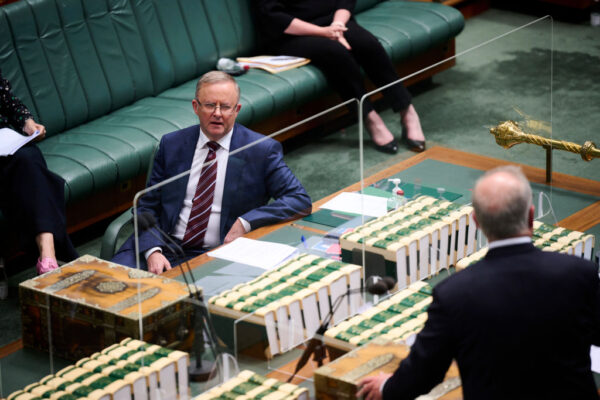 O'Connor reminded the audience that it was under a wartime Labor government 80 years ago that the ANZUS alliance with the United States was formed.
He noted that this had been expanded by the Coalition in recent years, and affirmed Labor's support for the AUKUS security pact with the United States and Britain, as well as the "reinvigorated" Quadrilateral Security Dialogue with the United States, Japan, and India.
"For Labor, national security is above politics," he said, adding that such security alliances were "critical in an increasingly challenging world."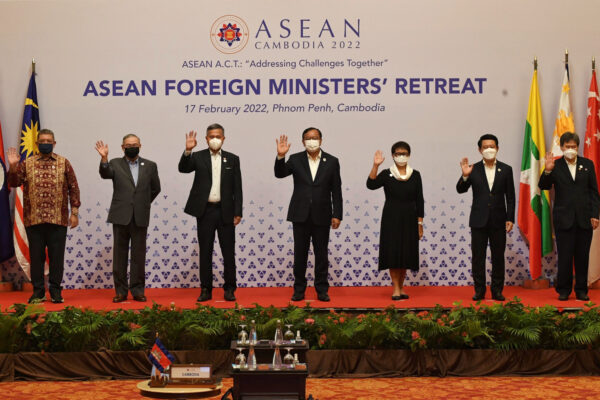 "It's why we've advocated the importance of strengthening regional bodies such as ASEAN. That's why we also support the Quad and it's really its reinvigoration under the leadership of [U.S.] President Biden," he said.
Meanwhile, O'Connor accused the government of mismanaging the defence portfolio and botching the procurement of military assets, highlighting the two-decade wait for nuclear submarines under AUKUS.
"The current Government is making announcements, but their inaction over nearly a decade in office means they are failing to actually deliver the capability we need when we need it," he said.
Labor to Remain Ambiguous on Taiwan
Though mentioning the challenges posed by Beijing in the Indo-Pacific for Australia's defence forces, the communist-ruled country was not directly mentioned in his address.
But O'Connor said Labor would follow a policy of "strategic ambiguity" on Taiwan as noted by foreign affairs spokesperson Penny Wong.
"As my shadow Foreign Affairs ministerial colleague Penny Wong has stressed with respect to Taiwan, and consistent with that of the United States, Labor would continue the policy of strategic ambiguity," he said.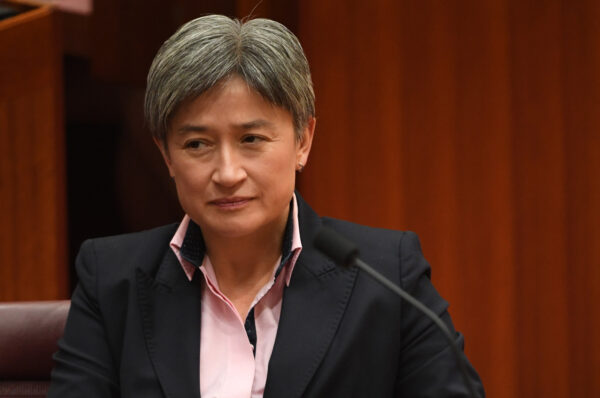 "This is because declaring intended military action response to hypothetical situations only serves to tilt the strategic calculation in favour of those who seek to instigate conflict.
"We are facing times of global instability, particularly growing tensions within our region. And though we share concerns on these matters," he said.
Labor's connections with Beijing have continued to cloud the party.
In late February, the state of New South Wales (NSW) chief anti-corruption body, the Independent Commission Against Corruption officially found former state Labor MP Ernest Wong engaged in "serious corrupt conduct" by trying to hide the source of a $100,000 (US$71,830) donation in 2015—which came from controversial United Front-linked billionaire Huang Xiangmo.