Australian fossil fuel giants Oil Search and Santos are close to a merger that will create a $21 billion entity and a new entrant to the top 20 largest oil and gas companies globally.
The merger talks come as the resource industry undergoes a major shift amid mounting pressure from the climate change movement.
Santos, Australia's second-largest independent gas producer, is offering Oil Search a six percent premium on its share price, with Oil Search shareholders owning a 38.5 percent stake in the merged entity, while Santos will own 61.5 percent.
Oil Search, which runs oil and gas production operations in Papua New Guinea, will recommend its shareholders accept the offer.
Santos CEO Kevin Gallagher said, "It represents a compelling combination of two industry leaders to create an unrivalled regional champion of size and scale with a unique diversified portfolio of long-life, low-cost oil and gas assets."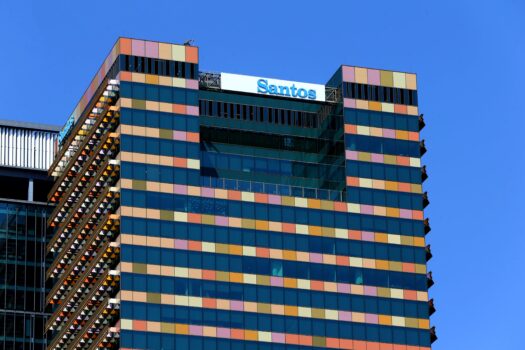 "The merged company would have strong cash generation from a diverse range of assets which provides a strong platform for sustainable growth and continued shareholder returns," he said in an investor announcement.
"The merger also builds on our industry-leading approach to environmental, social, and governance (ESG) through the combination of Santos' net-zero 2040 pathway."
Rob Nicholls, associate professor of regulation and governance at the University of New South Wales, called the merger "logical" and said climate change action would remain top of mind throughout the life of the new entity.
"For Santos, it's another in a series of logical acquisitions; for Oil Search, it's a good exit price," he told The Epoch Times. "The fossil fuel sector is increasingly difficult to bank. Increasingly, institutional investors are unwilling to commit significant funds unless there is a planned move to carbon neutrality."
Financial companies, including banks, insurers, and retirement funds, have been shifting their investment or services away from businesses deemed to be major emitters.
The moves come in response to global trends and climate change activism in the boardroom.
The Insurance Council of Australia noted in a recent submission (pdf) to the Parliamentary Joint Standing Committee on Trade and Investment Growth that in 2006, 62 investment companies (controlling over US$6.5 trillion in assets) signed on to the United Nations-backed Principles for Responsible Investment.
The pledge saw corporations move to incorporate ESG issues into their decision-making—including climate change action to reduce global emissions.
By April 2018, the number of companies signed on increased to 1,715 companies (controlling US$81.7 trillion), including Australia's "Big Four" insurers— Allianz, IAG, QBE and Suncorp—who control 70 percent of the country's insurance market.
This has led local mining industry players in Australia to complain of the difficulties in getting major projects off the ground. In contrast, global resource firm BHP has begun looking at opportunities to sell off its petroleum business.
The issue is currently the focus of an Australian parliamentary inquiry.
Regarding Santos and Oil Search, Nicholls added that only a small number of businesses could continue to operate free from climate change pressure.
"The merged entity will need to be able to demonstrate a path to carbon neutrality over time in order to continue access to capital markets," he said. "The challenge is that although burning natural gas creates less CO2 per unit of energy generated than coal, it remains a fossil fuel with no renewable component."