The fundamental freedoms and entitlements Australians enjoy as a right of citizenship might be at risk of being taken away by government authorities—and only restored for those who are vaccinated against the CCP virus.
This was the warning of Liberal-National Party (LNP) Sen. Eric Abetz, who said that this "dangerous" outcome might occur if potential plans by the Australian government and corporations to induce people to get vaccinated goes ahead.
He is concerned that potential plans for what Australian Prime Minister Scott Morrison deemed "freedom incentives," as well as "vaccine passports," combined with the power for employers to force workers to divulge information about their health status, sets a dangerous precedent that could create second class citizens out of people who have been hesitant to get vaccinated.
The idea of Morrison's "freedom incentives" is to offer discounts and rewards to people for getting vaccinated—something that requires partnership with the corporate sector.
Together with so-called "vaccine passports"—to prove vaccination status—the inducements would come under Phase B of Australia's road map out of the COVID-19 pandemic. COVID-19 is the disease caused by the CCP (Chinese Communist Party) virus.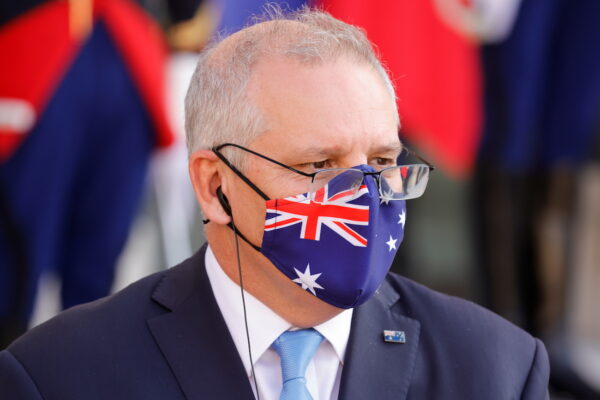 When 80 percent of people in Australia are vaccinated, the prime minister said they would be able to travel again. And with the majority of Australia vaccinated, he said the state governments wouldn't need to impose "costly lockdowns," unless in potential circumstances where a "very vulnerable" Indigenous population with low vaccination rates exists, then jurisdictions "might have to take steps to protect them."
"We've got to have them now because the Delta variant is so different," he told 3AW radio on Aug. 3, referring to lockdown measures. For now, all of Australia's state premiers and territory chief ministers agreed at the national cabinet to a "quick and hard" lockdown approach to quell outbreaks.
This was the opposite of the prior agreement between the federation's leaders when lockdowns were to be the last resort. "The reason why the response from all the states has changed on lockdowns is because the evidence that was coming from this new Delta variant changed," Morrison said.
He added, "You can't treat this virus as if it's static."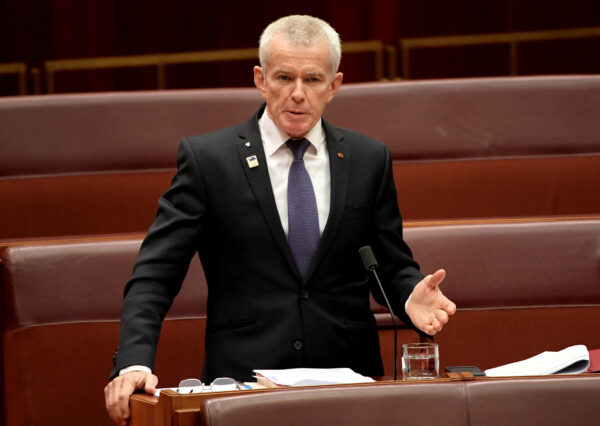 However, for One Nation Sen. Malcolm Roberts, there's no real detail in the government's COVID-19 road map. "The real measure, the real message in the plan, is the use of coercive power to get the population vaccinated," he said in a video posted on Facebook on Aug. 4.
"Our freedom of movement—our freedom—is being directly tied to being vaccinated. The prime minister is ushering in a two-tiered society: those vaccinated and those unvaccinated," the senator from Queensland warned.
Some of Australia's largest companies are already offering rewards for those who have been jabbed.
Australian airline Qantas is among a number of organisations in the corporate sector that have already offered what they're calling "vaccinated rewards." It has offered "mega prizes" such as unlimited travel for a year and flight vouchers, according to a federal health department flyer (pdf).
HAG Imports has offered fully vaccinated staff $100 Myer vouchers, Melbourne's Classic Cinema and Lido cinema will provide free popcorn and icecreams to vaccinated customers. In addition, airline Virgin Australia launched a competition open to fully vaccinated people to win one million Velocity Frequent Flyer points.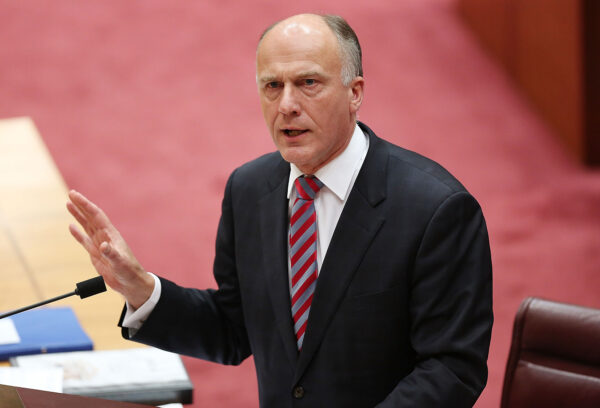 But Abetz has suggested that such vaccination inducements, megaphoned across the country by both the government and corporations, might amount to coercion.
The Tasmanian senator's media release asserted that the COVID-19 vaccination rollout—which he said the government was right in doing as quickly as possible—should be done under the legal requirement of informed consent, which the Australian Immunisation Handbook states as needing to be "given voluntarily in the absence of undue pressure, coercion, or manipulation" to be legally valid.
The issue has also become a sticking point in fellow LNP MP George Christensen's critical voting allegiance, indicating he won't toe the party line, should the matter be legislated.
"I've told the Prime Minister as recently as the party room meeting yesterday that we should not be pushing for the invasion of people's medical privacy by enabling businesses to ask staff and customers to confirm their vaccination," Christensen said on Aug. 4, News.com.au reported.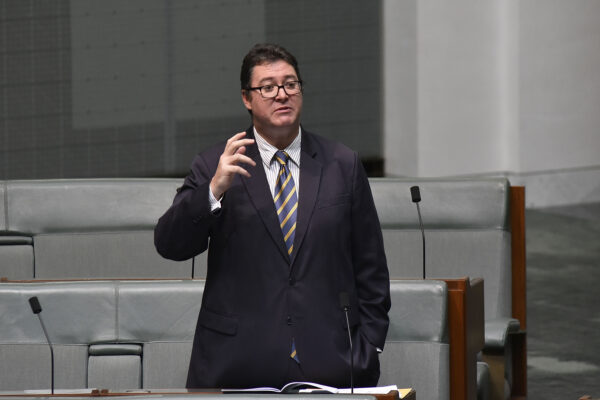 "We should not be pushing for discrimination against Australian citizens who choose not to undergo a particular medical treatment, and that means we shouldn't be allowing the refusal of employment or service because someone hasn't been vaccinated.
"This is a matter of principle for me and if there is any enabling legislation that has to come forward I will not be supporting it," he said.
In June, at least 73 percent of Australians indicated that they would get a CCP virus vaccine when it becomes available and is recommended for them, the Australian Bureau of Statistics reported. It was an increase from 68 percent in May.
That said, vaccine hesitancy has been cited as an obstacle to the government's COVID-19 immunisation rollout. But Nurses' Professional Association of Queensland President Marg Gilbert told The Australian, "It's an experimental therapy at this point. The Centre for Disease Control hasn't formalised their approval of it, because it's seen as an emergency measure to deal with the pandemic."
Further, Australia's drug regulatory body, the Therapeutic Goods Administration, stated on its website that more clinical data is required "to confirm the safety of the vaccine."
Meanwhile, Abetz, who is worried about the government infringing on rights, said, "Once 100 percent of the population has had the opportunity to be fully vaccinated, lockdowns and all restrictions should be a thing of the past and vaccine passports should not be a blunt instrument to force people to be vaccinated by locking them out of society."