Australian lawmakers and their staff have been advised to get two phones to keep work and private information separate, amid widespread security concerns over TikTok.
The Australian Signals Directorate (ASD), an intelligence and cybersecurity agency, has warned members of parliament in private briefings recently that some social media apps are over-collecting data and constantly demanding access to users' contacts, locations, and other apps on the device, according to Australian Financial Review.
While ASD didn't give any social media names, a white paper on TikTok investigations published in July by Internet 2.0, an Australian cybersecurity firm, reported that TikTok tracked GPS location on Android devices at least once an hour and kept asking for contact information until it was granted, after users had initially denied access to their contacts.
The agency advised MPs to use a separate phone for social media, many of which are used to engage with voters.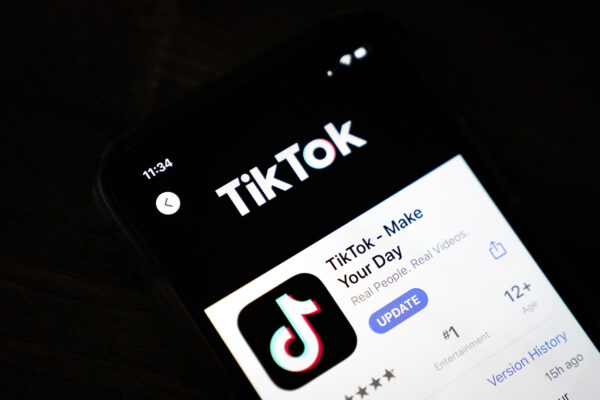 Most Australian MPs have Facebook and Twitter accounts, and TikTok has also become an important platform in election campaign. Australia's federal election in May, for example, was dubbed the "TikTok election," in which candidates from various parties used the short-video platform to appeal to young voters.
International Response to TikTok's Security Concerns
However, TikTok has drawn particular attention in the West because of its parent company, ByteDance's ties to the Chinese Communist Party (CCP).
Trevor Mallard, New Zealand's Speaker of the House of Representatives, warned MPs in July not to use TikTok on parliament-issued phones or other devices, according to Stuff. The MPs were told that the short-video app "could pose a security risk where data on your devices could be accessed by ByteDance (the owner of TikTok) and the Chinese government."
The U.K. Parliament closed its TikTok account on Aug. 3 amid pressure from MPs.
The group, which is led by Conservative MP for Wealden Nus Ghani, said that "TikTok data is routinely transferred to China".
"Data security risks associated with the app are the considerable," the group wrote. "Under the 2017 Intelligence Security Law of the PRC (People's Republic of China), Chinese companies are required to yield data to the PRC upon request, and may not reveal that they have done so when asked."
TikTok denies that Beijing has access to any data and says it has strong security protocols over who can access it. However, the company's Australian general manager acknowledged in a letter to Liberal Senator James Paterson that the data of Australian TikTok users could be accessed by operatives in mainland China.