Australian MP George Christensen has hit out at the Labor Party after its deputy opposition leader called for him to be punished for his views on mandatory COVID-19 vaccinations.
"Labor are now calling for my removal from parliament for daring to challenge the pandemic orthodoxy," Christensen wrote on Facebook on Thursday.
"Think about it: they want an elected Member of Parliament to be removed from office because they disagree with what he says."
This comes after Deputy Opposition Labor Leader Richard Marles said the Queensland MP was undermining the government's COVID-19 vaccination program and that he should not be given a vote in Parliament.
"I can tell you one thing, in a few weeks' time, the Prime Minister (Scott Morrison) will be accepting George Christensen's vote as a member of his government," Marles said, according to The Australian. "And if the Prime Minister was really a leader he wouldn't do that."
Marles said it was an "absolute disgrace" that Morrison would keep Christensen as a member of his government.

However, Morrison on Wednesday pointed out to the media that the Member for Dawson was free to express his views as a democratically elected representative, but he urged people not to listen to them.
"Don't listen to George Christensen. He's not a doctor. He can't tell you what to do with vaccines. I listen to [Chief Medical Officer] Prof. Paul Kelly, and their advice is children should be vaccinated," Morrison told reporters in Canberra.
When asked why he wasn't doing more to silence Christensen, Morrison said that Australia was a "free country."
"We can't go around locking people up for what they say as Australians. I'm sure the media wouldn't be suggesting we're doing that. He is allowed to speak his mind. But Australians shouldn't be listening to him," he said.
Overnight Christensen announced that he would stand down from his position as chairman of the Joint Standing Committee on Trade and Investment Growth.
Christensen said it was "a decision of my own making and not a demand or request from any third party."
This comes after reporters on Wednesday questioned the prime minister about whether Christensen should retain the role. Morrison said he was discussing the matter with Deputy Prime Minister Barnaby Joyce, the leader of the Nationals Party.
A Nationals MP in the ruling Liberal-Nationals (LNP) coalition government, Christensen will not be seeking re-election as a candidate for the LNP at the next election, expected around May.
Christensen's 'Conservative One' Podcast
Christensen, a former journalist, hosts a podcast called "Conservative One: Defending Traditions and Freedom," in which he shares his views and interviews guests.
Most recently, he interviewed Dr. Robert Malone, an American virologist and immunologist known as a pioneer of mRNA technology, who spoke about the risks of vaccinating children.
Australia currently has two mRNA COVID-19 vaccines approved for use in both children and adults by the Therapeutic Goods Authority—the Spikevax (Moderna) and Comirnaty (Pfizer) vaccines.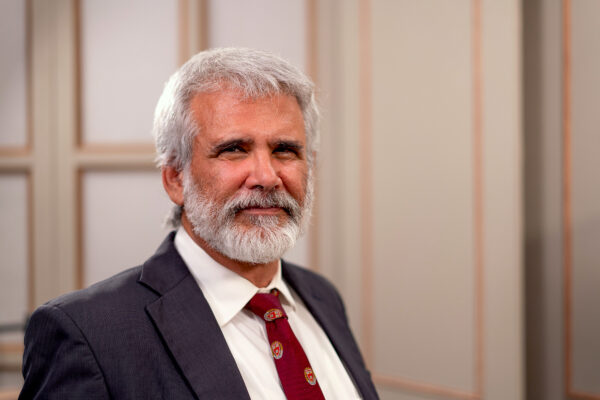 Malone told Christensen that children can effectively clear out the vaccine from their bodies and that the risk of children dying from COVID-19 was very low with the majority of deaths being kids who were already suffering from underlying or chronic diseases.
Malone also spoke about how he believed the currently available vaccines were what he termed "leaky," and provided "little resistance" against the novel coronavirus which could lead to a situation that allowed the virus to evade the vaccines.
He noted that in Cyprus a professor had discovered a strain of the Delta variant that was found to also carry Omicron variations as an example. However, he admitted that a lot more research would be needed to validate or invalidate his hypothesis.
Malone, whose work has been cited 12,832 times according to Google Scholars, is regarded as a controversial figure, after publicly criticising the safety and efficacy of current COVID-19 vaccines.