An Australian mother fell brutally ill after eating chicken that wasn't fully cooked.
Twenty-five-year-old Alyssa Lee is said to have purchased the chicken from a KFC in Townsville, Australia, on April 16 as a treat for her family to enjoy while watching a Harry Potter marathon reported Daily Mail.
She says she noticed the chicken was undercooked after breaking up a piece of thigh for her young son. She had already eaten two pieces.
Alyssa, who is also a veterinary science student, claims she tried calling the store a number of times that day and the next, but was unable to get in touch with anyone.
"Finally on the second day of trying someone answered and they asked me to send through the pictures," Alyssa said. "I sent them through to a mobile number and didn't receive a reply so I went down to the store."
Upon arrival she spoke with the store manager who asked her to fill out and an incident report, and also asked if she would like to be refunded or have her order replaced.
"I said I wanted a refund because I wasn't interested in eating KFC any more as it put me off," Alyssa added.
The store manager then told her "what's probably happened is the chef hasn't popped the bone and then she screwed the incident form up."
Alyssa says things "escalated from there," and she began feeling "incredibly unwell."
"When it was worst, I had my head in a toilet bowl most of the day," she said. "If I wasn't in the toilet I was in bed. I had to ask friends and family to look after my son because I couldn't," she went on to say.
Alyssa was later diagnosed with intestinal infections, food poisoning, and had a parasite. She also says that in the months following the incident, she continues to experience symptoms.
According to The Sun Best, Alyssa revealed in a Facebook post that she was pursuing legal action, "This post has been approved by my solicitor and does NOT fall under defamation/slander. I was absolutely sure to run all of this past him first.
"I currently have a law suit happening as I purchased raw chicken back in April which made me incredibly sick for weeks. I contracted 3 stomach infections and a parasite.
"Spent weeks fighting these off, had to take medication I was allergic to as it was the only one that would get rid of the parasite, which I had to have 3 rounds of."
Alyssa claims to also be in contact with others who share grievance towards the fast food chain.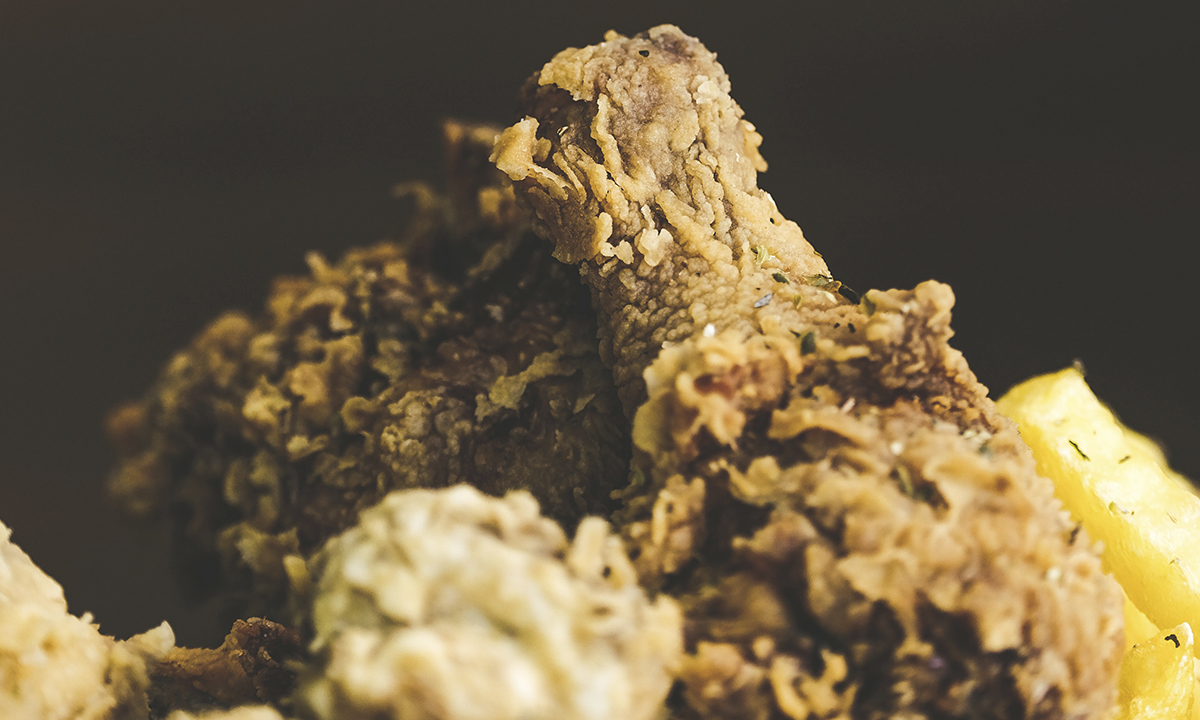 "I didn't do this for money. I've never claimed for compensation in my life. No one in my family would do this for money," said Alyssa. "I want to prove negligence because what is happening is disgusting. Since my food poisoning, I have heard so many worrying similar stories."
She went on to say "I was sick for about four weeks and had to go on three rounds of medication but I still experience bouts of nausea and vomiting now—three months on."
A KFC spokesperson has denied the allegations and doesn't believe Alyssa's symptoms were the result of eating the chicken.
"We are sorry to learn of Mrs Lee's illness, but we do not believe this was caused by KFC," said the spokesperson. "As this is a legal issue, we cannot comment further."
In a statement from Glenn Brown, a solicitor from the firm representing Alyssa said, "We believe consumers have a right to expect that the foods they purchase and consume will be safe and of high quality."
"Stringent consumer law protections exist in Queensland for that very reason, and we are there to assist those who have been injured when those standards are not met," he added.
"Unfortunately, food poisoning incidents are not uncommon and people can underestimate its seriousness as a result," Brown added, "But the reality is that food poisoning can be extremely serious, even fatal.
"It can leave people with post-infectious conditions for years afterwards. Most importantly, there is no excuse for it, because it is entirely preventable if retailers comply with safe food handling standards."