An Australian mayor is being investigated for alleged misconduct by his state's council watchdog after he raised concerns about the COVID-19 rollout plan for his town in a Barcaldine Regional Council meeting in February.
Barcaldine Mayor Sean Dillon had made comments about the Central West Hospital and Health Service (CWHHS) during a council meeting, saying he didn't think everyone in his jurisdiction could be vaccinated within the allocated timeframe of one day.
Local media reported that his comments included that he had "no confidence" in health officials who didn't understand regional Queensland and thought they could vaccinate everyone "in one pass," saying "it's just not going to work."
Queensland's Office of the Independent Assessor (OIA) is investigating a complaint that the comments could be "detrimental to public confidence" in the local vaccine drive.
The OIA has also reportedly told Dillon that it was alleged his comments "should have been addressed directly with the CWHHS in the first instance, rather than in an open meeting of the council."
The independent assessor said this decision "did not demonstrate high-quality leadership."
Dillon has described the probe as a "farcical, protracted, way overblown storm in a teacup."
"What I see when I see those claims is somebody who doesn't read the transcript or watch the video," he said, according to the ABC.
"I was unequivocally clear that the only path out of this pandemic was with this vaccine and we needed to make sure that all communication was clear about that and relied on generic, cleared HHS communication channels, not try to make our own up because otherwise there could have been a disconnect between the two," Dillon said.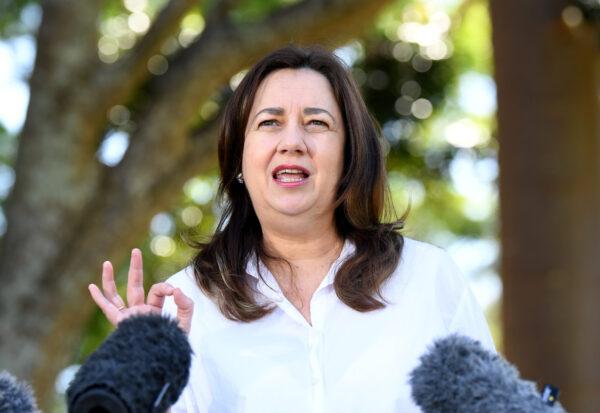 Dillon has also found support in high places, with Queensland Premier Annastacia Palaszczuk also describing the matter as a "storm in a teacup."
"I don't think what he said was unusual," she told reporters on Wednesday.
"I think it's a bit ridiculous but that's a matter for the Independent Assessor, but you know those comments I think were made earlier this year, and they've had great vaccination rates out there and the Mayor, Sean, I know him, he's done a great job."
Dillon has the support of the Local Government Association of Queensland (LGAQ), who said they were prepared to take the case to the High Court if needed.
LGAQ CEO Greg Hallam said in a statement that Dillon had the right to speak publicly about the COVID 19 vaccine rollout in his community.
"For that matter, the right to political speech is implied in the Australian Constitution," Hallam said.
"The vaccine rollout is discussed on a daily basis by politicians at all levels and on all sides of government.
"It would literally be mentioned hundreds of times a day in the Queensland media," he said.
Hallam said Dillon's comments were "thoughtful, measured and highly articulate" and was "simply seeking to represent his community, as mayors must do."
Liberal National Party integrity spokeswoman Fiona Simpson said the reports about Dillon were "deeply concerning."
She noted that elected officials in Australia should be free to express their views on policies without fear of prosecution.
Simpson said the mayor was merely pointing out some possible logistical difficulties about the vaccine rollout in the Barcaldine region.
"I fear there is a genuine risk being posed to our democracy," Simpson said in a statement.