Australian residential property prices continued to surge, revealing record levels of growth over the three months to June, according to new figures.
The Australian Bureau of Statistics (ABS) revealed on Tuesday that home prices rose 6.7 percent—the strongest quarterly growth figure since ABS began tracking the data in 2003.
"The continued growth in property prices was occurring at a time of record-low interest rates. Persistently low levels of stock on the market were being met with strong demand and properties transacting at an increasingly rapid rate," ABS Head of Prices Statistics Michelle Marquardt said.
Capital city homes rose a combined 7.7 percent, with Canberra experiencing the highest jump (8.2 percent) followed by Sydney (8.1 percent). However, Perth and Darwin had comparatively muted price movements, with both areas growing by just under 5 percent, the lowest of the capital cities.
The total value of residential properties rose by $596.4 billion (the U.S.$439.37 billion) to $8,924.6 billion in the June quarter, the largest quarterly rise on record.
However, ABS noted that these figures reflect the levels of house price growth prior to the onset of extended lockdowns in Australia's two biggest states, New South Wales and Victoria.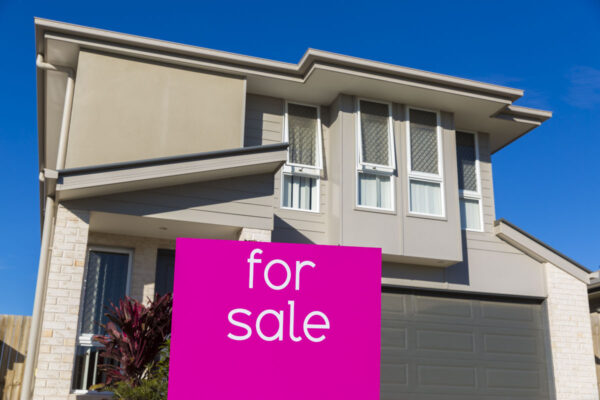 According to property researcher CoreLogic's figures, residential housing values rose just 1.5 percent in August, the lowest monthly rise since January.
This suggests that the market is cooling down after a yearly growth rate of 18.4 percent, according to CoreLogic research. In comparison, ABS figures show that wages grew by 1.7 percent over the year.
CoreLogic research director Tim Lawless said the slowing growth rate is not due to the extended lockdowns but caused by worsening affordability.
"Housing prices have risen almost 11 times faster than wages growth over the past year, creating a more significant barrier to entry for those who don't yet own a home," Lawless said. "Lockdowns are having a clear impact on consumer sentiment. However, to date, the restrictions have resulted in falling advertised listings and, to a lesser extent, fewer home sales, with less impact on price growth momentum."
Experts have held expectations that the Reserve Bank of Australia (RBA) will curb house price growth by lifting the official interest rate, but the RBA has repeatedly ruled out the sentiment.
"While it is true that higher interest rates would, all else equal, see lower housing prices, they would also mean fewer jobs and lower wages growth," RBA governor Philip Lowe said on Tuesday. "This is a poor trade-off in the current circumstances."
Lowe added that raising interest rates was not the best solution to dealing with house price issues. He believes structural factors such as tax system, planning and zoning restrictions, and the nature of transportation networks were better ways to address these concerns.
"These are all obviously areas outside the domain of monetary policy and the central bank," Lowe said. "Our job is to achieve the inflation target and support the return to full employment in Australia."