The Australian government has set its sights on the country's cryptocurrency market, in what is expected to be one of the most significant sets of reforms to the country's payment system in more than 25 years.
The government is seeking industry feedback to develop a "tick of approval" for cryptocurrency exchanges—the platforms responsible for connecting consumers with their digital cash.
The aim is for Australians to have more confidence in these platforms, allowing those interested in investing in cryptocurrencies to do so "safely and securely," Digital Economy Minister Jane Hume said.
"The Morrison government wants to make sure that consumers can trust the exchanges that they use to buy crypto," Hume said at a Blockchain Australia event, ZDNet reported.
Trust in cryptocurrency exchanges waned in 2021, after two Australian companies—myCryptoWallet and Blockchain Global's ACX—collapsed in the span of two months, taking with them millions of dollars in customer funds.
As a result, approved platforms will need to abide by new custody requirements for crypto assets, allowing investors to maintain access to their money at all times.
However, Hume cautioned that the government's role didn't include safeguarding Australians from the ebbs and flows of crypto markets.
In particular, bitcoin and ethereum, reaching all-time highs of about AU$92,500 (US$69,000) and AU$6,500 (US$4,900) in November 2021, respectively, have since fallen in value by nearly a third, to around AU$56,600 (US$42,200) and AU$4,000 (US$3,000).
"Crypto values will go up and down sure as eggs, and the government will not be protecting consumers from market volatility—and nor should they," Hume said. "But Australian investors will be sure that if they use a licensed Australian exchange that they can trust that exchange will deliver on its commitments to customers and have appropriate protections.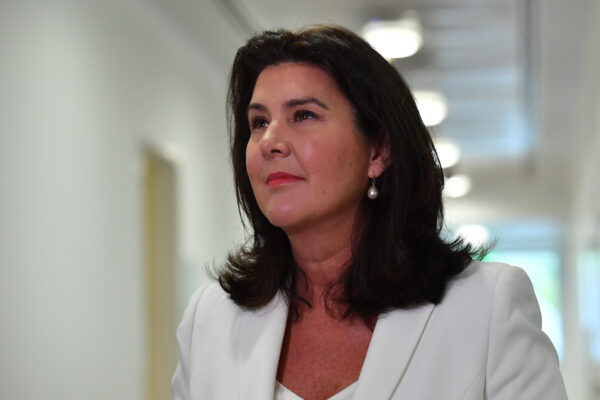 "This will be a uniquely Australian stamp of quality. The healthy heart tick of approval for your crypto exchanges."
A spokesman for Swyftx—one of Australia's largest cryptocurrency exchanges—said that while the move would likely turn out to be a net positive for the industry, many ill-equipped platforms could end up being culled in the process.
"We see this as an important step forward. Australia has one of the largest crypto adoption rates in the developed world. It makes complete sense for us to lead on regulation," the spokesman said. "But it isn't going to be bloodless. We're expecting collateral damage when the new licensing arrangements come into place.
"There are around 600 digital currency exchanges in Australia at the moment. Lawmakers are estimating that you could end up with just 20 to 30 depending on the final design of any capital adequacy and fit and proper person tests."
The spokesman noted that while the regulation didn't rule out the possibility of collapses similar to myCryptoWallet and ACX, the new custody requirements will give confidence to customers that their assets will be shielded from such events.
"A new regulatory regime won't be able to prevent badly run businesses from going under, but should enhance the prospects of customers' assets being protected," he said.
The federal government is also seeking to address widespread "de-banking"—a phenomenon where banks refuse to do business with cryptocurrency exchanges because of concerns of risk and other factors.
Swyftx is just one of many platforms blacklisted by major banks.
"Time will tell what impact regulation has on de-banking," the spokesman said. "Our expectation is that the clarity of regulation will not just reduce the customer risk that banks see, but also encourage them to enter the market."
Early signs of major financial institutions adopting cryptocurrencies had already been seen in November 2021, when Commonwealth Bank became the first and only Australian bank to allow customers to buy and sell crypto assets.