The Australian government is backing telecommunications giant Telstra to potentially buy out Digicel's mobile operations in the South Pacific, amid concerns a Chinese-backed company could swoop in and establish a foothold for Beijing to expand its influence.
On July 19, Telstra confirmed discussions were underway for a buyout, but there was no certainty around a deal.
"Telstra was initially approached by the Australian government to provide technical advice in relation to Digicel Pacific which is a commercially attractive asset and critical to telecommunications in the region," according to an investor announcement (pdf).
"If Telstra were to proceed with a transaction, it would be with financial and strategic risk management support from the government," it continued.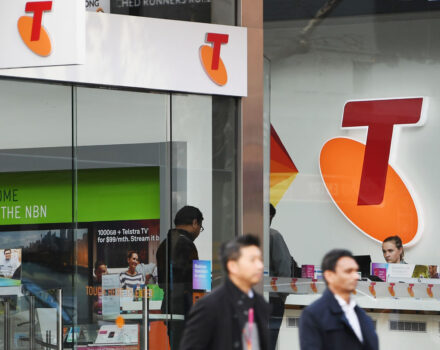 "In addition to a significant government funding and support package, any investment would also have to be within certain financial parameters with Telstra's equity investment being the minor portion of the overall transaction."
The federal government would likely fund the major portion of the transaction.
Digicel Pacific was founded in 2006 by Irish entrepreneur Denis O'Brien and provides communication and mobile services across Papua New Guinea, Fiji, Nauru, Samoa, Tonga, and Vanuatu—some of Australia's closest neighbours. The group generated US$235 million in 2020.
A sale to a Chinese telecommunications entity has raised fears that it could provide easy access for surveillance activity targeting Australian data and networks.
Rob Nicholls, associate professor of regulation and governance at the University of New South Wales, said this was a battle of influence between Beijing and Australia's democratic allies.
"There is no indication that the Australian government sought to put this opportunity out to tender. Part of the issue here is that the other two major Australian telcos are respectively Singapore-controlled (Optus) or controlled by a combination of the United Kingdom and Hong Kong interests (Vodafone)," he told The Epoch Times.
"There is very little technical risk if the assets were acquired by a Chinese telco. Indeed, the likelihood of access to the content of, particularly, the undersea cable links is very low," he added.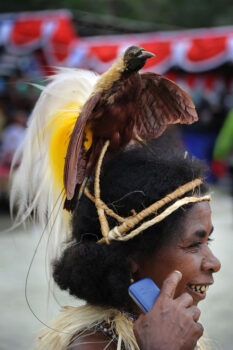 "The issue is much more one of influence. If a Chinese state-owned enterprise acquires the assets of Digicel, then these might form the basis of political leverage."
Nicholls also noted that the government had to step in and support Telstra's bid for the project, showing the acquisition of Digicel did not stack up commercially.
"The deal is driven solely by the Australian desire for influence in the Pacific Islands region. Australia needs to have security to its immediate north, which is the location of Papua New Guinea," he said.
Michael Shoebridge, defence director at the Australian Strategic Policy Institute said Digicel's business relied heavily on providing roaming services, which had been badly affected by restrictions on international travel.
"There are clearly risks from 'rent seeking' commercial operators with struggling businesses, particularly when combined with cashed up Chinese state-linked firms," he told The Epoch Times.
"But in this area of critical digital infrastructure for the Pacific, those risks are outweighed by the importance of an effective communications infrastructure that is not compromised by Chinese state interests," he added.
The South Pacific region has been the centre of a tug-o-war between democratic allies and Beijing. The Chinese Communist Party (CCP) has used initiatives such as the Belt and Road Initiative, vaccine donations, and diplomatic influence to gain support from Pacific Island leaders.
The response from Pacific nations has varied, with some nations embracing ties with Beijing and others outright rejecting it.
In May, Samoa's incoming Prime Minister Fiame Naomi Mata'afa vowed to scrap a US$100 million BRI port development near the nation's capital. Her stance was a major shift from Samoa's incumbent leader Tuilaepa Sailele Malielegaoi, who, for most of his two-decade-long rule, has maintained close ties with the CCP.