The Australian federal government will mobilise 57,000 nurses and 100,000 health workers from the private sector in its fight against the Omicron strain of COVID-19.
The government activated an agreement made in April 2020, which makes available private health workers to deal with the pandemic.
"It's a workforce which is skilled, planned, appropriate and available," Federal Health Minister Greg Hunt told reporters on Jan. 18.
"The states and territories will where necessary work directly with the staff and with the hospitals themselves, whether it's the large part of the private hospital networks and it will be up to the states and territories to activate those, but we have activated them at the Commonwealth end," he said.
Hunt said the national medical stockpile, which includes PPE, will also be made available.
Chief Medical Officer Paul Kelly said the health sector had been planning for "workforce pressure" since the beginning of the pandemic.
"This is the first time that the health system has come under pressure to the extent that we're seeing in the last week or two," he said. "I said on the weekend, and I stand by those statements, that we are either at or close to the peak of this in certain states."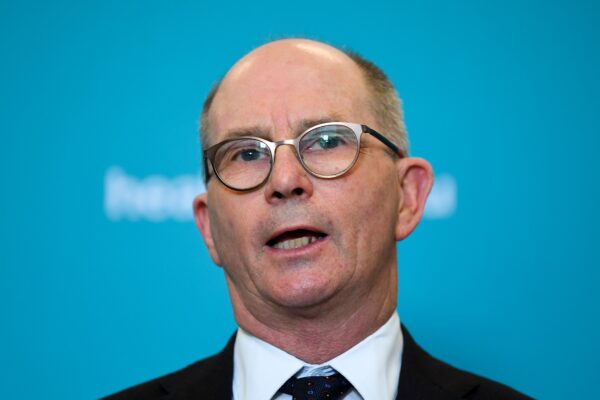 Kelly reiterated that Omicron was a "little bit less severe" than other strains.
"It's been seen in the rest of the world, and we are making the same plans as many other parts of the world have done in response to hospital admissions," he said.
Australia's public health systems have been struggling to deal with a gradual increase in hospitalisations amid an outbreak of Omicron, reaching over 4,400 as of Jan. 16.
Victoria, on the same day as the health minister's announcement, declared a "code brown", which will give authorities the power to cancel non-urgent health services and staff leave in order to free up capacity.
Meanwhile, New South Wales has had to reduce isolation rules to allow health workers to return to work earlier.
The state's health systems were already struggling to maintain peak performance prior to COVID-19, with issues such as ambulance ramping and delays prevalent.
Michelle Atchison, president of the South Australian branch of the Australian Medical Association told a COVID-19 Response Committee that she was unsure how the health system would cope with the Omicron strain going forward.
"We had a health system that everyone knew had significant cracks in it and COVID-19 has steamrolled and crushed that system," she said.
"What will the health system look like then? How will it manage in the weeks and months beyond?" she added.
"How will the health system manage the backlog of cases of non-essential surgeries and other treatments that have been put on hold while this Omicron wave swamps us?"