The Australian government will prolong the Australian Domestic Gas Security Mechanism (ADGSM) by another seven years to January 2030 in an effort to improve local gas supplies.
Following the federal government's decision, Resources Minister Madeleine King has said she will issue a notice of intention to implement the mechanism in 2023.
"These measures announced today will safeguard Australia's energy supplies," she told reporters. "They are designed to work hand in glove with work being done by the energy ministers."
Under the ADGSM, the federal resources minister can direct gas companies to limit their exports or find new gas sources to meet domestic demand if there is a supply shortfall.
King said the notice would give gas producers an opportunity to provide information on gas production, plant export volumes and the market outlook.
"This is their opportunity to demonstrate that there won't be a domestic shortfall next year," she said.
In addition, the mechanism, which was due to expire in January 2023, will be subject to review in 2025.
King also said that the federal government was seeking consultation on reform to the ADGSM to make sure that it was fit for purpose and could be activated at short notice to mitigate potential gas shortfalls.
At the same time, the government will negotiate with major Australian gas producers on a new heads of agreement, a deal that ensures Australian users have priority to uncontracted gas to help avoid a forecast shortage.
A Gas Shortfall Forecasted In 2023
The extension of the ADGSM comes as the Australian Competition and Consumer Commission's (ACCC) latest interim gas report forecasted that there would be a gas shortfall next year if Australian producers exported all the excess gas produced.
The shortage is expected to occur amid high demand and a rise in the volume of uncontracted gas, which will likely be sold overseas at higher prices.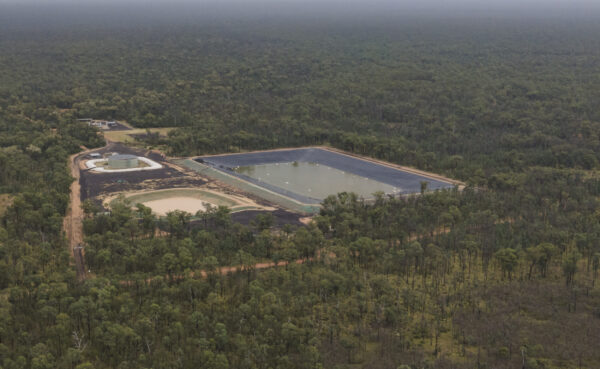 The report said if the shortfall occurred, it would be worse than the situation in 2017 when the Turnbull government created the ADGSM.
Treasurer Jim Chalmers said the report highlighted some "alarming" characteristics of the gas market on Australia's east coast.
"It projects a significant gas shortfall for next year unless gas producers supply more of their uncontracted or excess gas to the domestic market," he said.
Gas Industry's Response
In light of the ACCC report, the gas industry said there would be sufficient gas supply for 2023.
The Australian Petroleum Production and Exploration Association said the ACCC report showed that the domestic market could get access to 167 petajoules of uncontracted gas in 2023.
"This is more than enough gas to ensure that no shortfall occurs," association acting CEO Damian Dwyer said.
"There has never been an actual shortfall, and there will not be one next year—this is the ACCC signalling that action is needed, and the industry will act."
Meanwhile, Opposition Treasurer Angus Taylor said the domestic gas network needed more supply to avoid a crisis.
"The government needs a plan where it's working with the gas producers, with the threat they will take stronger action if necessary," he told Sky News.