Australian customers are finding that staff shortages have not only affected supermarket shelves, but also the operation of fast-food giants, such as McDonald's and KFC.
KFC is experiencing a shortage of poultry meat, forcing some of its restaurants to offer a reduced menu.
"Like many businesses across Australia, our supply chain & workforce has been impacted by COVID-19," KFC said in a media release on Jan. 12. "Rest assured we're doing all we can to get back to fryin' everyone's faves as soon as possible."
"This isn't the way we wanted to start the year, please be kind to each other and our staff as they do their best to provide the chicken we all love," KFC said.
Nandos also cannot provide its full menu as it struggles with its own chicken supply, even forcing some restaurants to close temporarily.
"We're sorry you might not be able to enjoy the Nando's you planned," a statement for Nandos said. "COVID is creating staff shortages and supply problems throughout our restaurants. So you might find your local restaurant is closed or that you can't order your usual."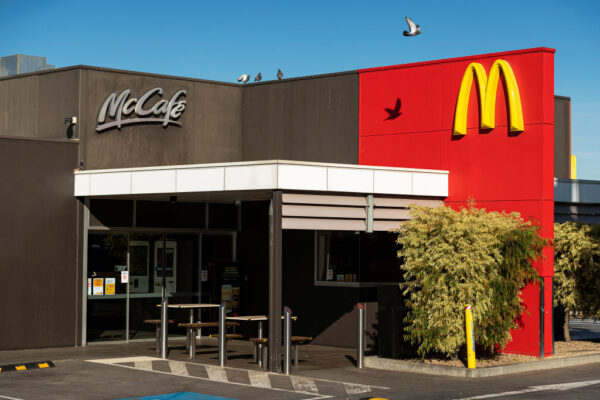 Meanwhile, some McDonald's stores have also been forced reduced trading hours due to the number of staff in isolation because of COVID-19.
"Like many businesses, some McDonald's restaurants have had to temporarily reduce operating hours due to staff isolation requirements," a McDonald's Australia spokesperson told The Epoch Times. "We appreciate our customer's patience and understanding as we continue to prioritise health and safety during these times."
The closures come as new rules in New South Wales and Queensland have removed some isolation requirements, allowing food distribution, logistics, and other essential workers in the supply chain to return to work.
The Australian Industry Group has called on the national cabinet tomorrow to come to an agreement around the consistent rules on COVID-19 testing, isolation, and return to work.
"Businesses in food and logistics are reporting that 10 to 50 percent of their workers are sick or in isolation," Ai Group CEO Innes Willox said in a statement. "To give this perspective, if 20 percent of our entire workforce was isolated or sick, that would equate to around 2.6 million workers."
"This crisis should force us to think creatively about rules and regulations to identify ways to get all hands on deck in critical sectors."