Australian universities are pressing the federal government to approve the two Chinese vaccines Sinovac and Sinopharm, after Australia's drugs regulator, the Therapeutic Goods Administration (TGA), said that it would be advising the government on Chinese and Indian vaccines soon.
The regulator has so far approved Pfizer, Johnson and Johnson, Moderna, and AstraZeneca.
Citing the World Health Organisation (WHO) recognition of the Chinese vaccines and that the United States, the United Kingdom, and Canada have already decided to accept Chinese students, the university sector is urging the government to move quickly on this issue.
"We are encouraging the Commonwealth to move quickly on that," Professor Barney Glover, the convener of NSW Vice-Chancellors' Committee, told The Sydney Morning Herald. "It is not just important for international education. It is going to be important for short visitation and long visitation."
The comments from Glover comes after the New South Wales (NSW) state government confirmed last week that hundreds of vaccinated international students will return to the state by 2022.
However, the key market of Chinese students is unlikely to be included in the pilot program if they are vaccinated with Sinovac or Sinopharm, which the TGA has not approved.
Concerns have long been raised about the efficacy of Chinese vaccines, with both Thailand and Indonesia reporting health workers fully vaccinated with Sinovac still got infected with the CCP Virus.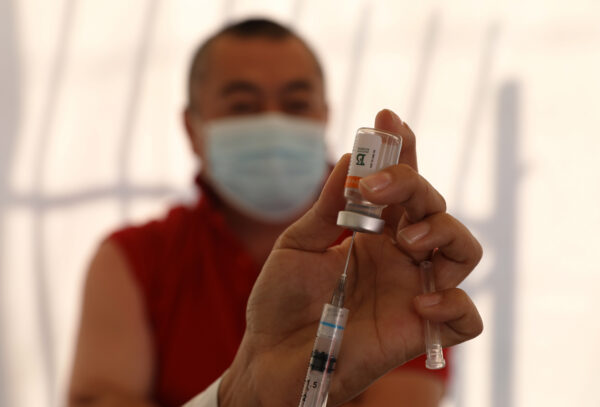 Brazil has also suspended the use of over 12 million doses of Chinese-made vaccines on Sept. 4 over concerns over the vaccine's efficacy.
The WHO has approved the emergency use of two Chinese vaccines: CoronaVac made by Sinovac and BIBP made by Sinopharm/China National Pharmaceutical Group. However, a staff member of China's CDC system revealed that the data provided by Beijing to the WHO was falsified.
The staff member also noted that the actual rate of adverse reactions was much higher than officially announced.
The actual data of adverse reactions and deaths related to Chinese vaccines has been a growing concern for the international community after  Hong Kong stopped releasing part of its vaccine-related death data in June.
The data was being used by the public to speculate the total number of deaths caused by Chinese vaccines in mainland China.
Professor John Skerritt, head of the TGA, said that one of the biggest challenges for the regulator is that Chinese and Indian vaccines do not have as much transparent information in medical literature and publicly available reports as vaccines approved in Europe, North America, and Australia.
Skerritt said more advice would be announced when the regulator gains new information.
"But we're also going to those governments and trying to get information … That's also available, but isn't public on those vaccines," he told NCA Newswire.